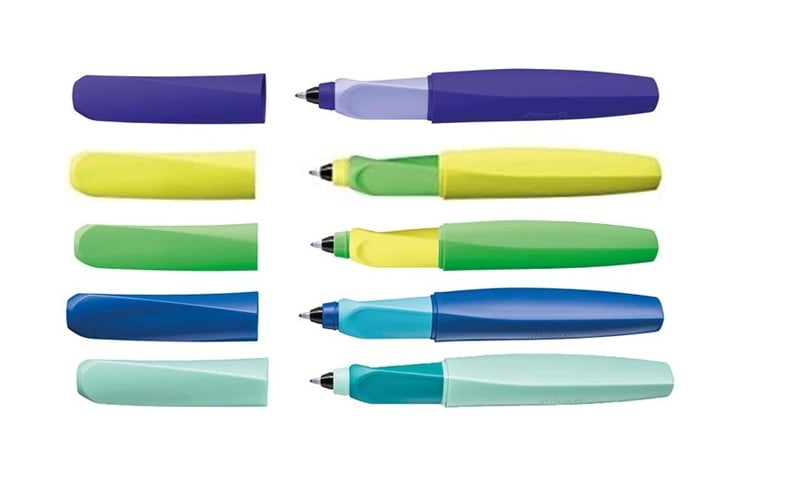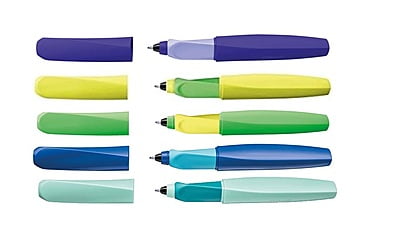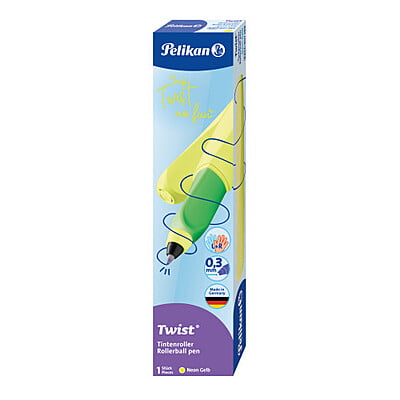 Pelikan TWIST Roller ball pen in cardboard box
Pelikan Pelikano Fountain Pen: A prestigious brand recognised for top-notch writing instruments.
Effortless Writing: Features a medium nib for smooth and precise writing.
Ergonomic Comfort: Designed for a comfortable grip that promotes proper hand positioning.
Student-Friendly: An excellent choice for students, whether it's for school, homework, or creative endeavours.
Ink Cartridge Included: Comes complete with an ink cartridge, ready for immediate use.
Robust Packaging: Packaged in a durable cardboard box for protection and gifting convenience.
Discover the Elegance of Writing with the Pelikan TWIST Rollerball Pen
Elevate your writing experience with the Pelikan TWIST Rollerball Pen, a remarkable fusion of style, innovation, and functionality. Crafted by Pelikan, a name synonymous with exceptional writing instruments, this pen redefines the art of writing.
**Effortless Elegance**
The TWIST Rollerball Pen boasts a rollerball tip that glides smoothly across paper, delivering a writing experience that's both effortless and elegant. Every stroke is a testament to its precision engineering, leaving behind clean, consistent lines that enhance your words.
**User-Friendly Design**
Designed with simplicity in mind, the TWIST pen is incredibly user-friendly. Whether you're signing documents, taking notes in a meeting, or jotting down creative ideas, this pen adapts seamlessly to your needs. It's the perfect companion for any writing task, big or small.
**Stylish Cardboard Box**
Presented in a stylish cardboard box, the Pelikan TWIST Rollerball Pen is not just a writing instrument; it's a statement of sophistication. Whether you're treating yourself or seeking the perfect gift, the packaging adds an extra layer of elegance to your experience.
**Ready to Write**
No need to wait – the TWIST Rollerball Pen comes ready to write with ink included in the package. Simply unbox, and you're all set to embark on your writing journey with this exceptional pen.
**Durable Packaging**
The sturdy cardboard box not only enhances the presentation but also ensures the pen's protection during storage or when offered as a gift. It's a testament to Pelikan's commitment to quality from start to finish.
Unleash the power of words with the Pelikan TWIST Rollerball Pen. Elevate your writing to a new level of excellence and sophistication. Experience the fusion of innovation and style with a brand that has redefined fine writing for generations. Make your mark with the Pelikan TWIST Rollerball Pen.