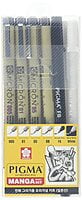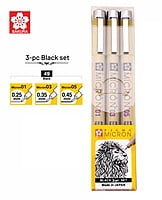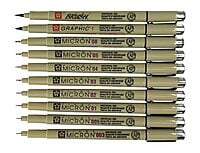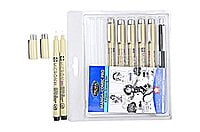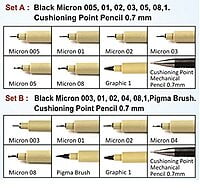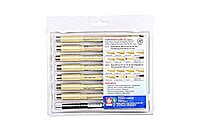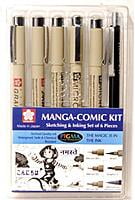 SAKURA PIGMA MICRON FINELINER PENS, CLASSIC SET, BLACK
Enjoy practicality and performance in one little pen! Pigma Microns are favorites for making detailed drawings and craft work. Their needle tips work well for artists, writers, and illustrators alike. Best of all, the patented, smooth flowing Pigma pigment ink is reliable, permanent, acid free, and archival quality.
Sakura professional inking and drawing set featuring the Pigma Micron, Brush & Graphic ink pens trusted by Manga and comic artists for 25+ years.
Professional grade, Rich black Pigma ink is permanent, chemical proof, waterproof and fade resistant. Will not smear or feather when dry.
Does not bleed through most papers Meets ASTM and ACMI non-toxicity standard.
Ideal for Cartooning, Manga, sketching, Graphic art - Archival quality, Pigma ink Scrapbook Archival recording.
Pen and ink illustrations - Waterproof and chemical proof, Freehand art - Fade resistant Rubber stamps