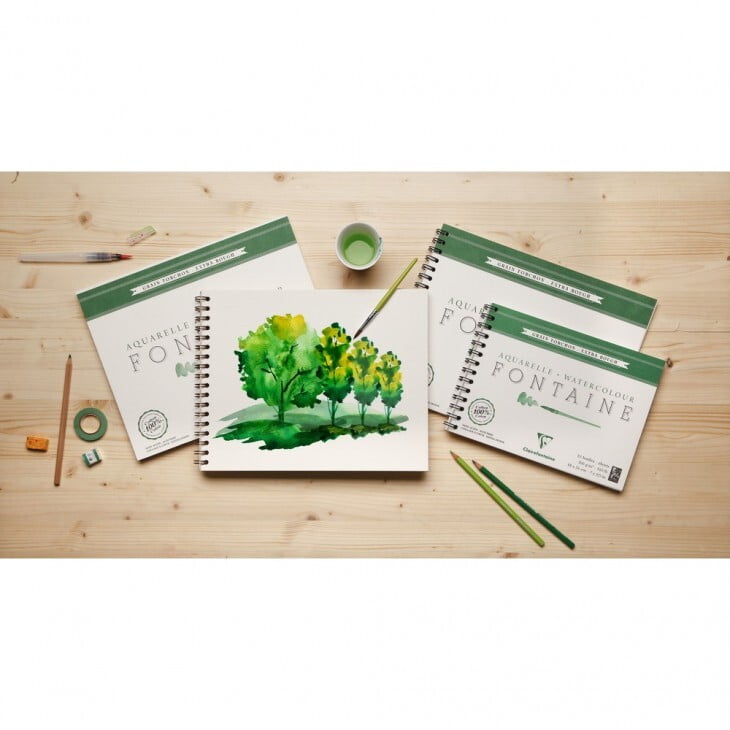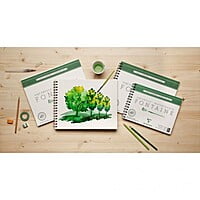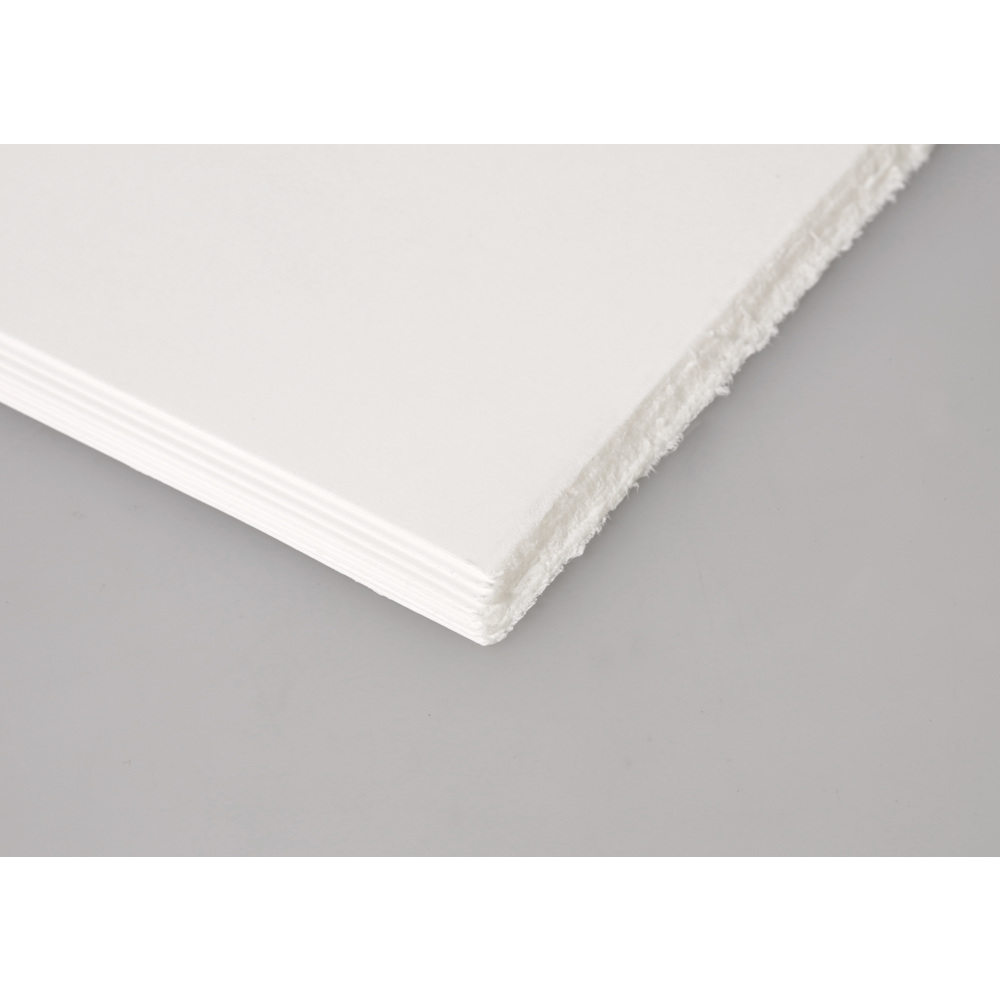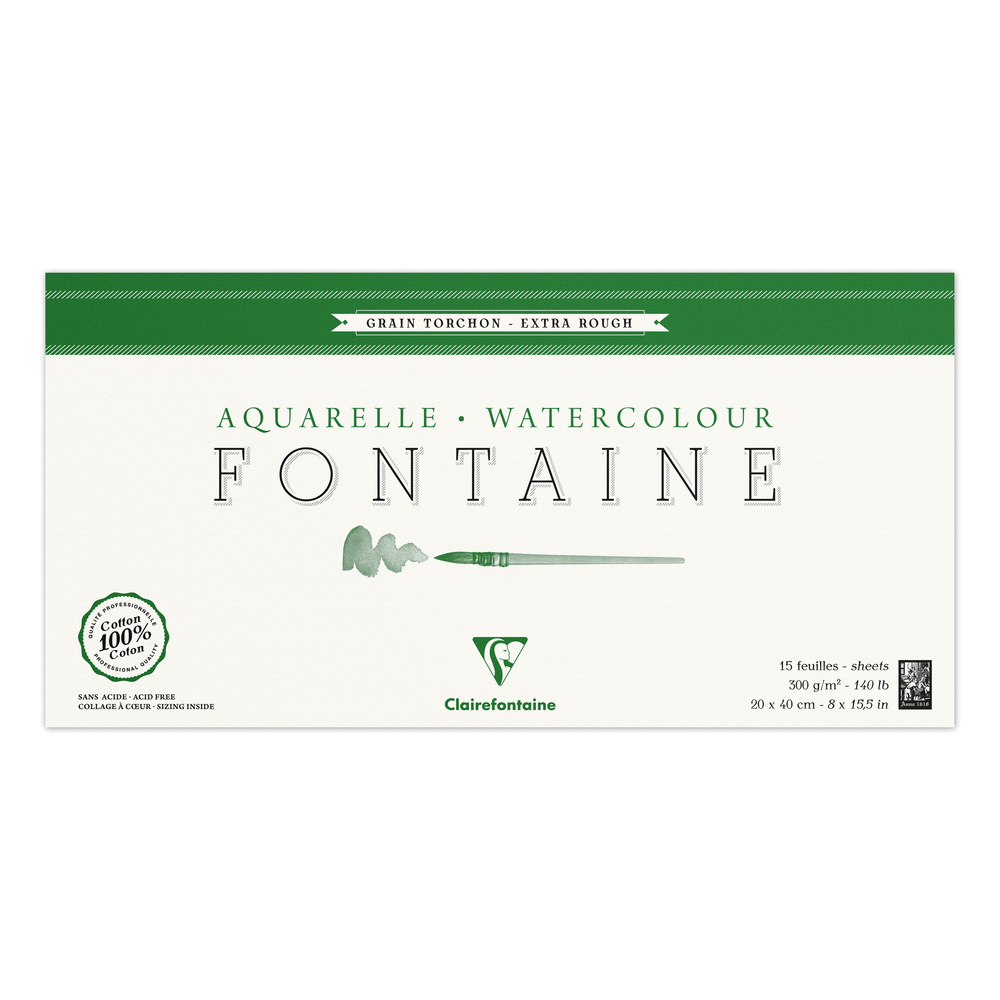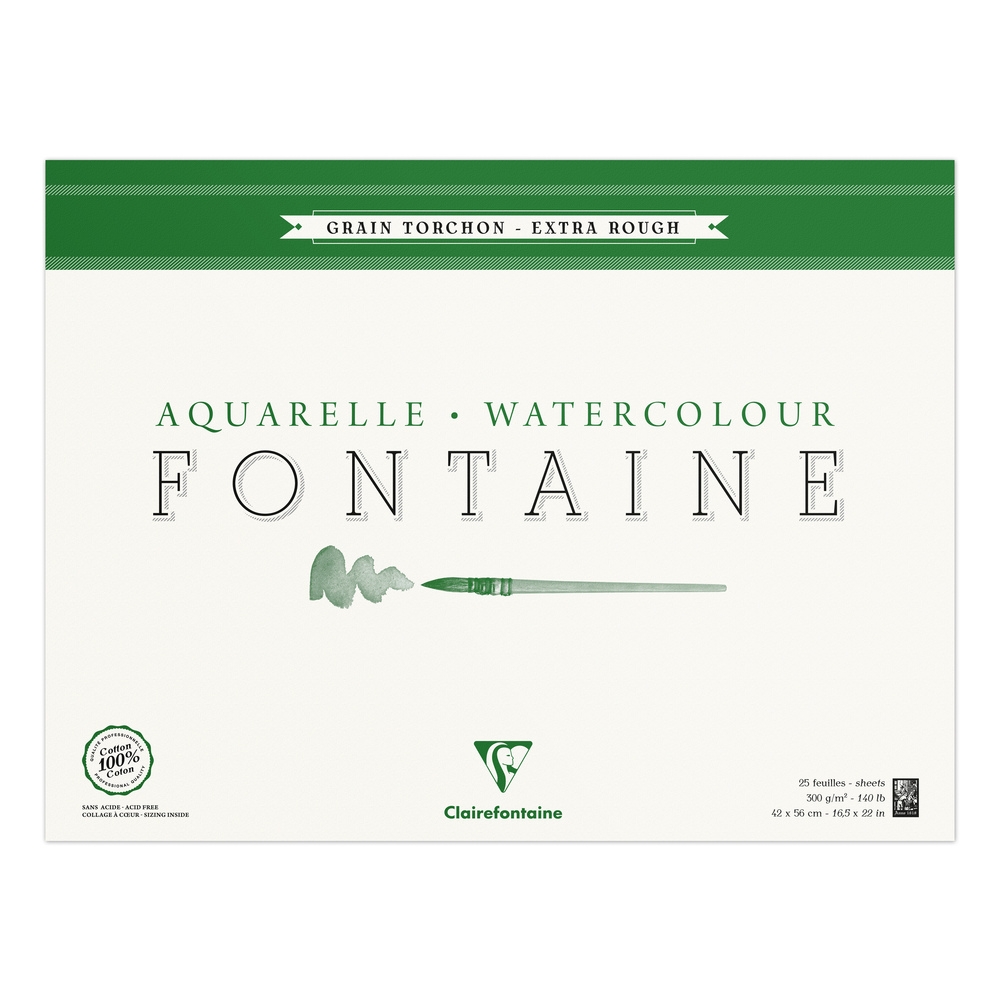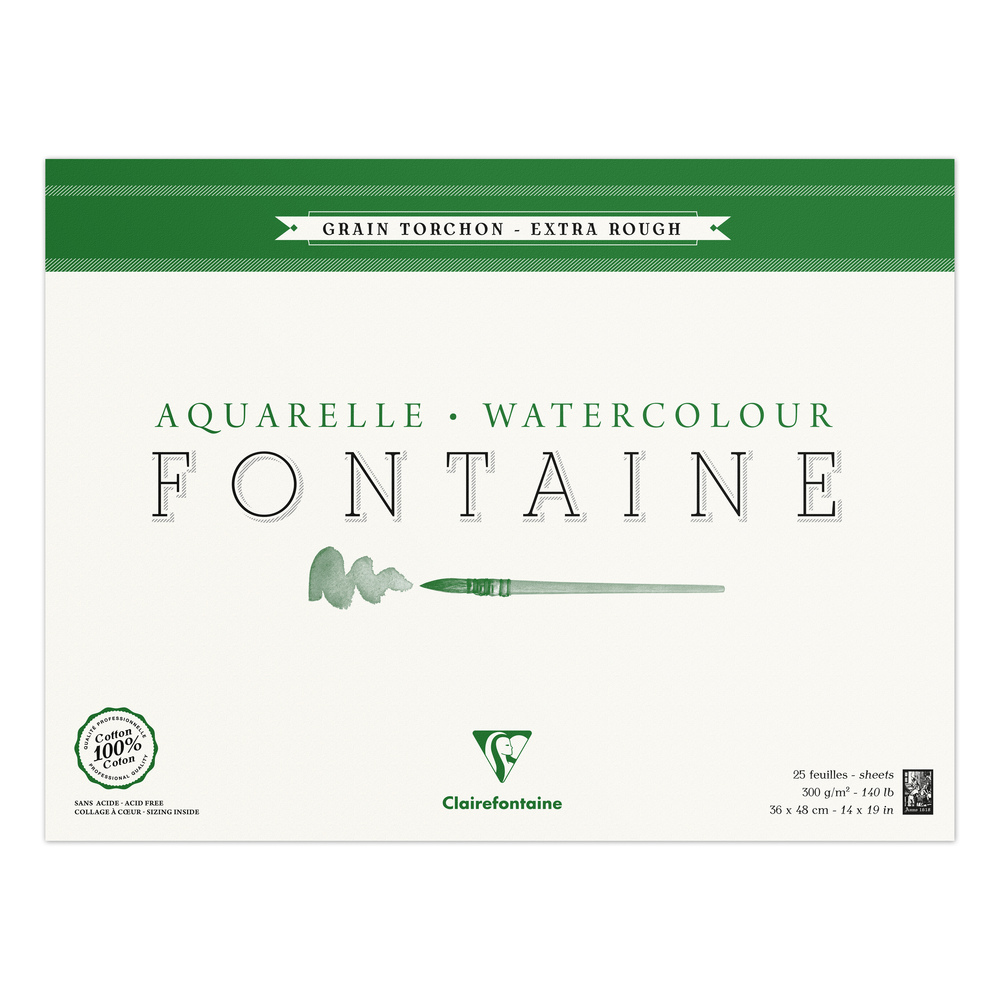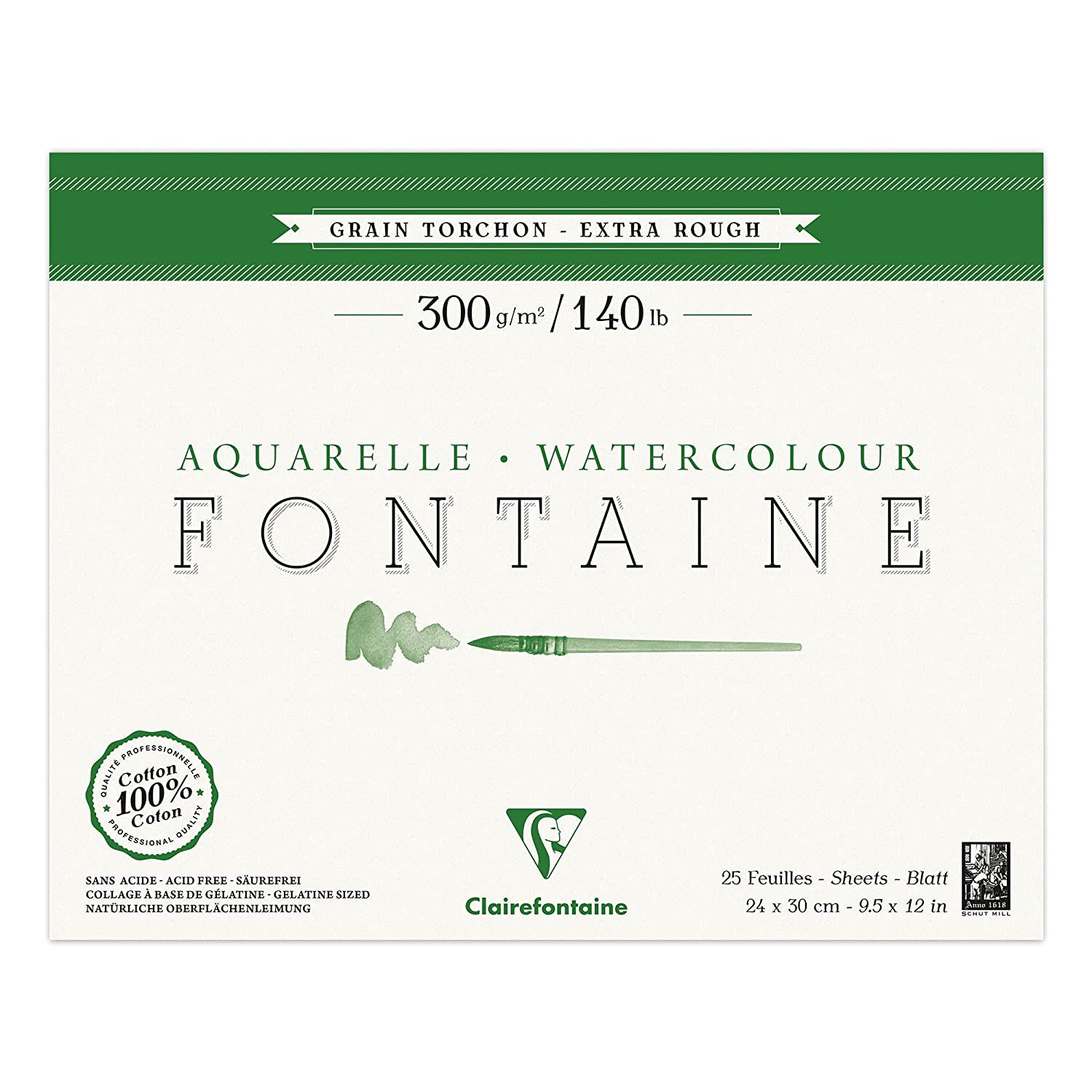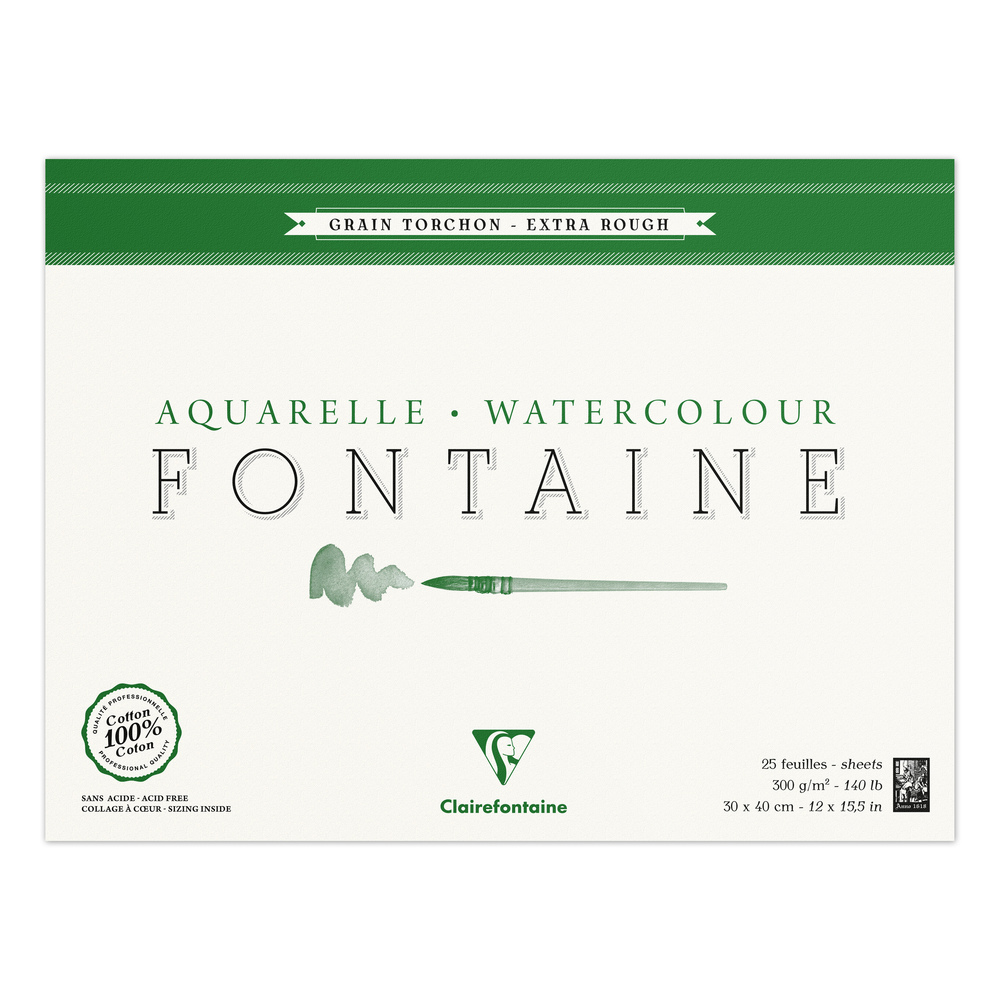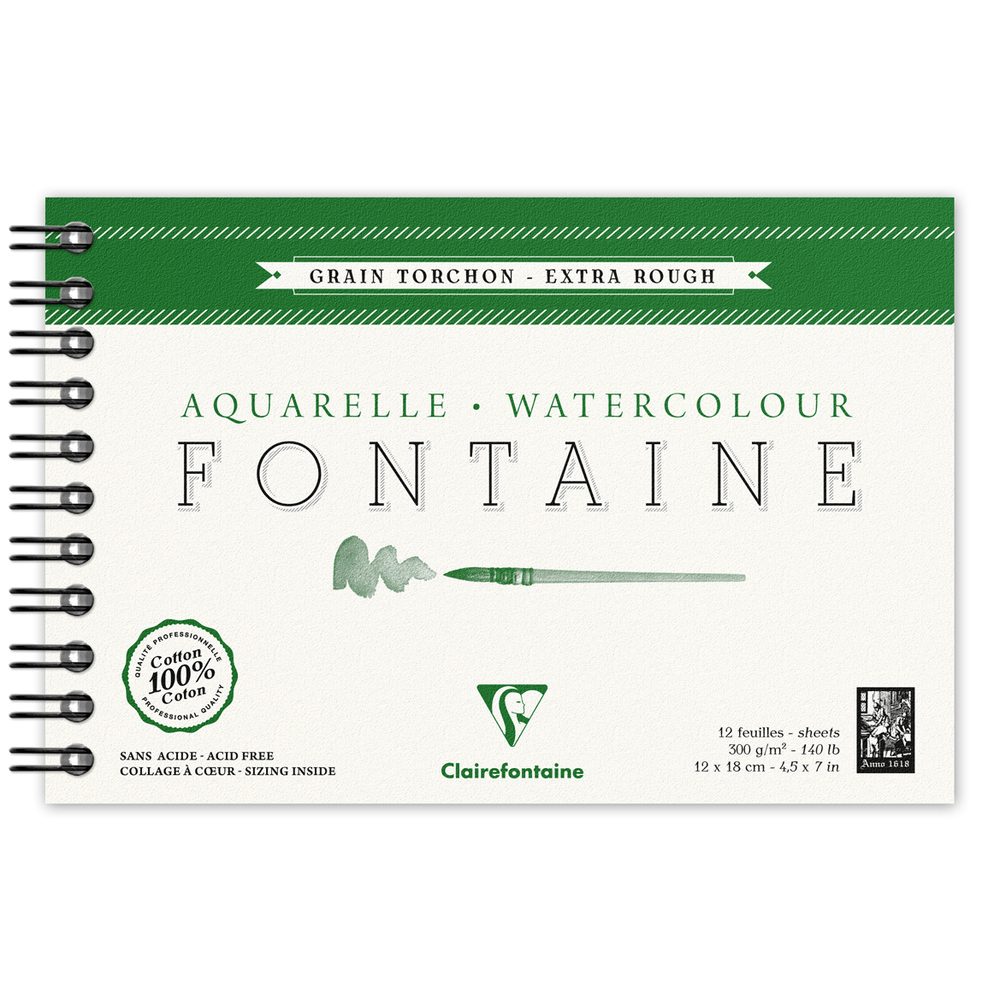 CLAIREFONTAINE FONTAINE 100% COTTON EXTRA ROUGH WATERCOLOR PAPER
100% cotton. Professional quality. Natural white without any optical brightener.
Traditionally, Fine Art papers were produced exclusively with cotton, which guaranteed the best stability. Modern day techniques have seen advancements in wood-cellulose papers, giving them the same quality of preservation. Cotton fi bers, as found in Fontaine paper, are hollow, so they have a better capacity of absorption of water particularly interesting in watercolour. This paper facilitates retouching, has outstanding light reproduction and retains colour transparency. The grain has been designed to enhance the background.
This 100% cotton paper has an extremely coarse surface, ideal to give
special character to the painting.