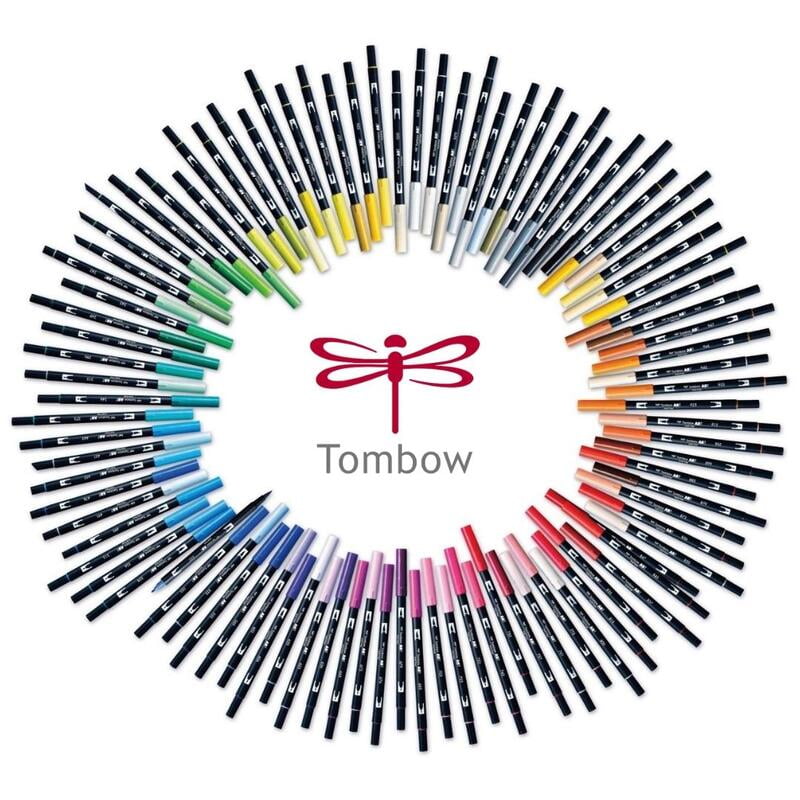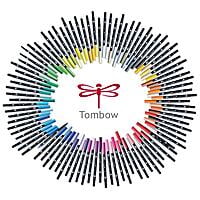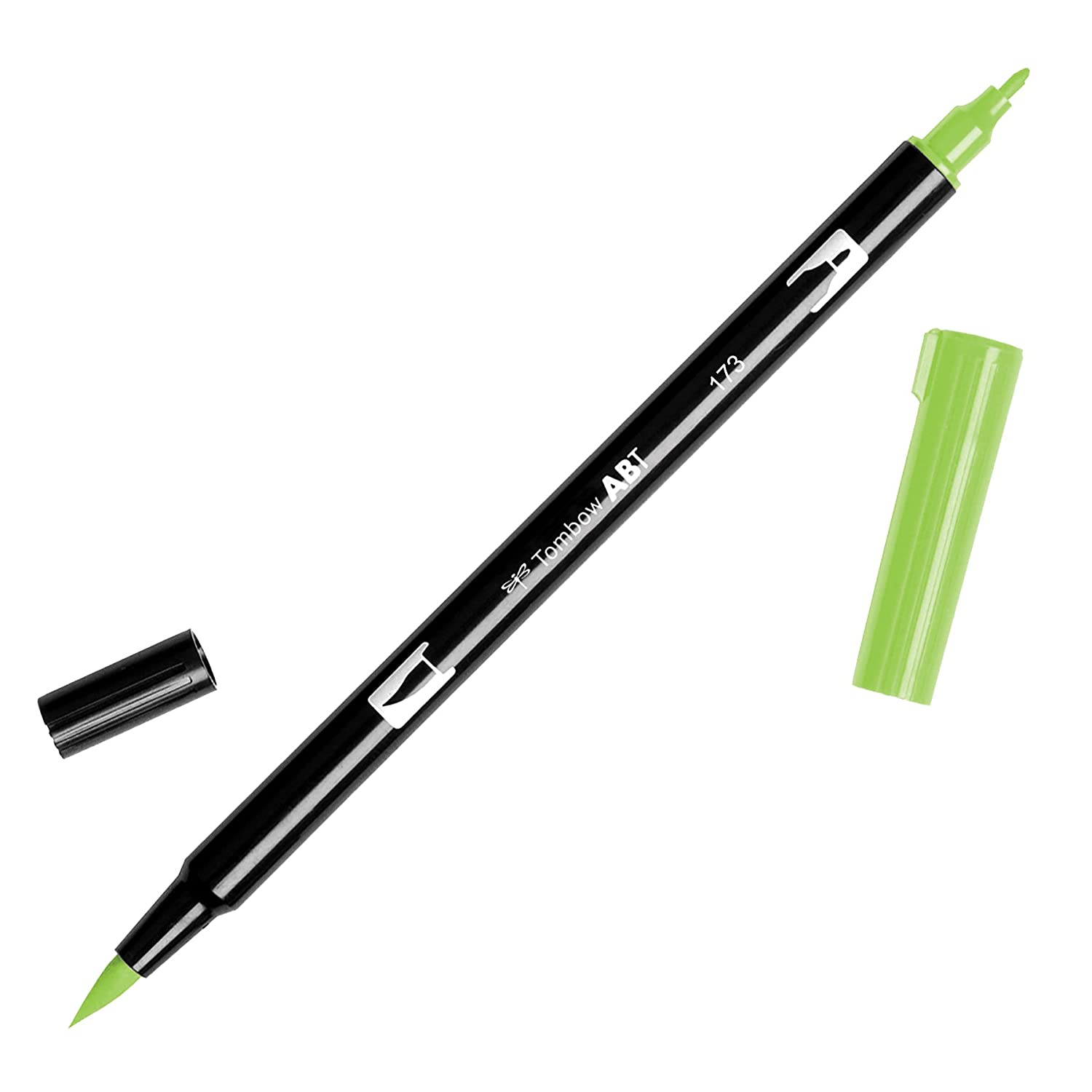 TOMBOW AB-T DUAL BRUSH PEN OPEN STOCK
Non-returnable
Flexible and resilient nylon brush tip for creating fine, medium, and broad strokes.
Sturdy bullet tip for drawing consistent fine lines.
Water-based, blendable, acid-free, odorless ink.
Non-toxic and Acid Free
Available in a dazzling array of colors and featuring a convenient double-sided design, Tombow Dual Brush pens are wonderful for drawing, lettering, and crafting. It's no wonder that they are so popular among artists and crafters alike!
Tombow Dual Brush Pens have two tips a flexible brush tip and a fine-point, hard nylon tip. Both tips are fed from the same ink reservoir, ensuring exact color match. Tombow's odorless, waterbased inks blend to create any color desired. With the flexible nylon fiber brush tip, you can achieve fine, medium, or bold brush strokes simply by changing the pressure on the point. The resilient tip springs back to hold its shape, stroke after stroke. Create consistent lines, tight drawings, borders, copy markings, fine lettering, and more with the hard nylon tip. Tips can be dipped in water to create subtle color washes. They're ideal for use with rubber stamps. Tombow Dual Brush Pens are 7" long (20 cm) with color-coded caps for quick selection. The brush nib and hard nib are at opposite ends, and the barrel's anti-roll design is perfect for busy artists. The pens use non-toxic, acid-free inks or pigments.