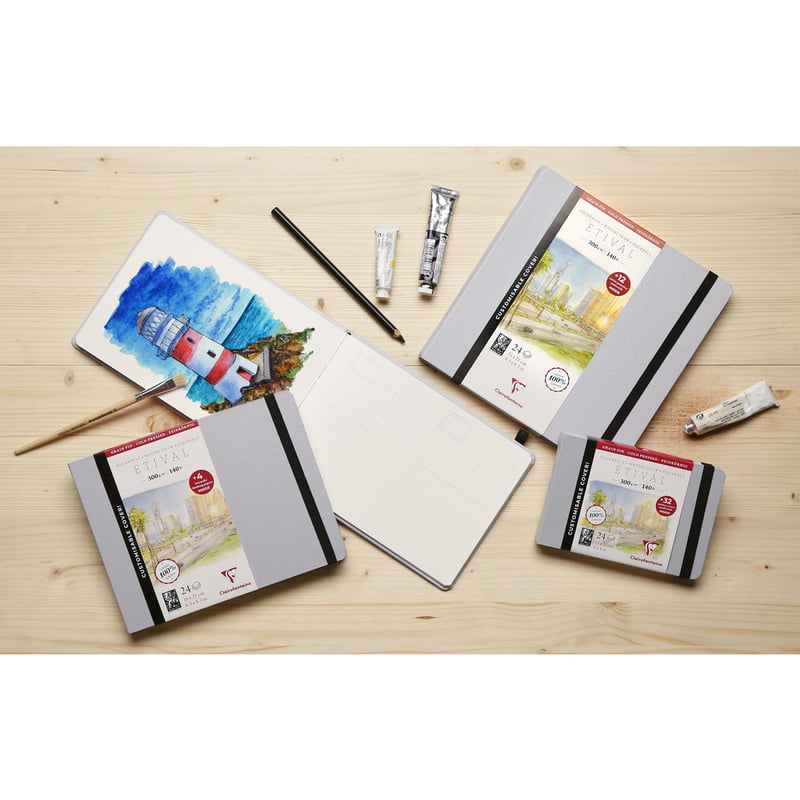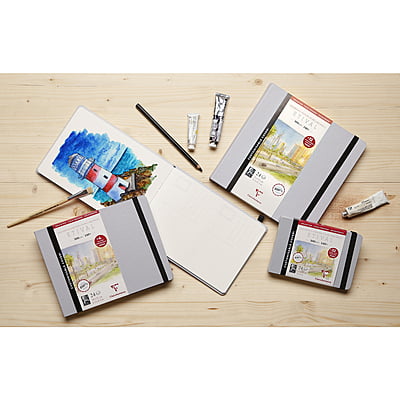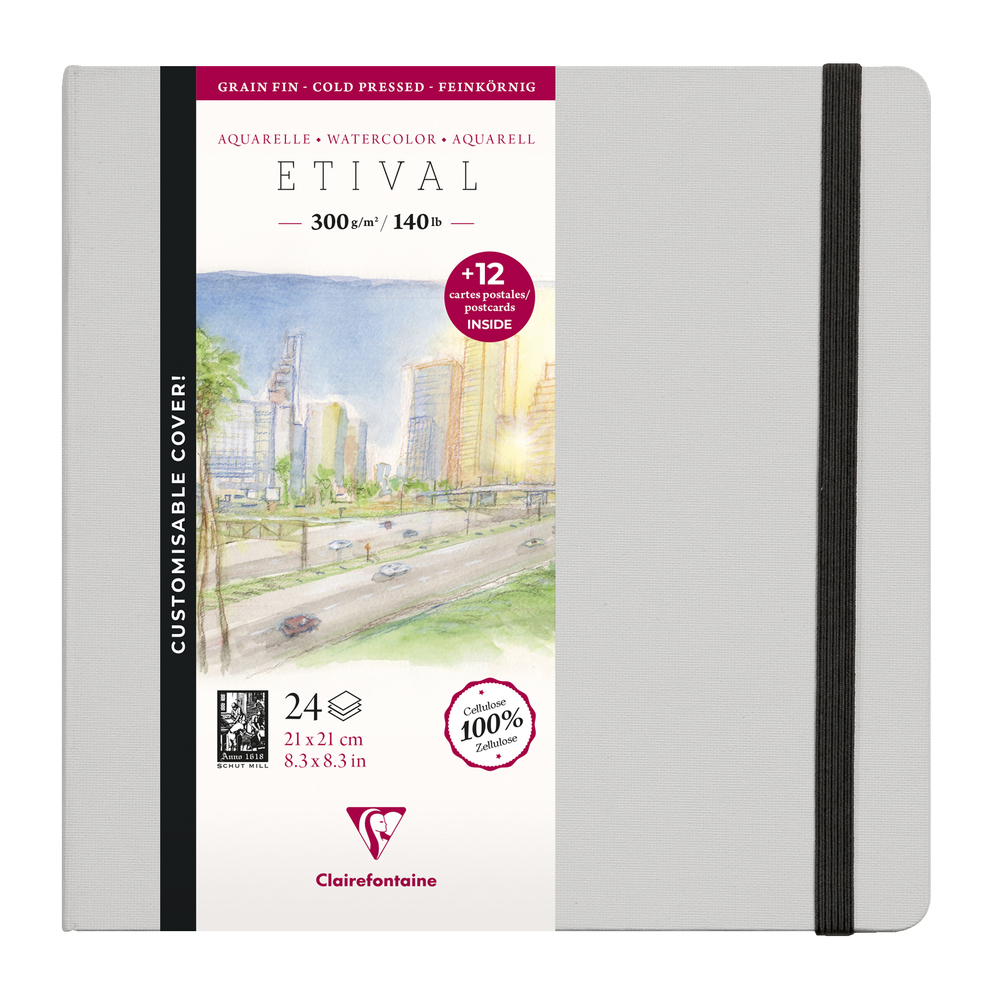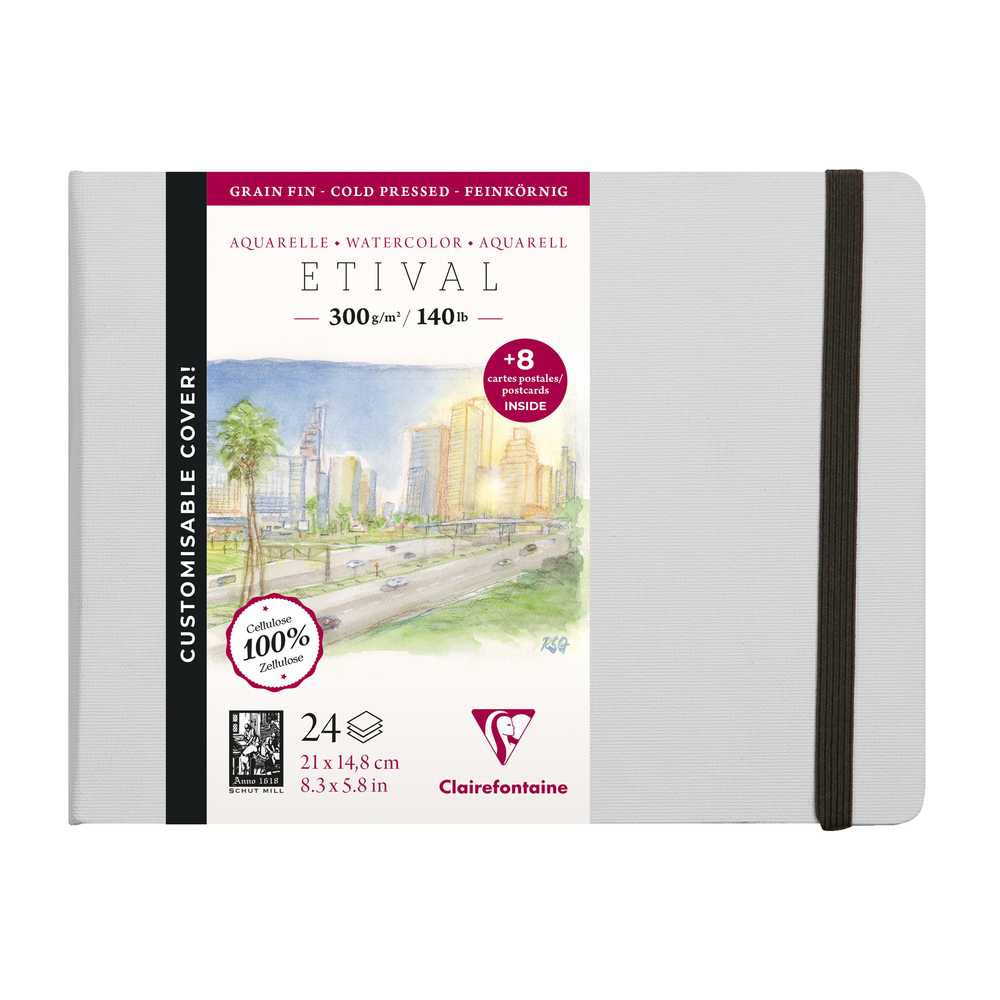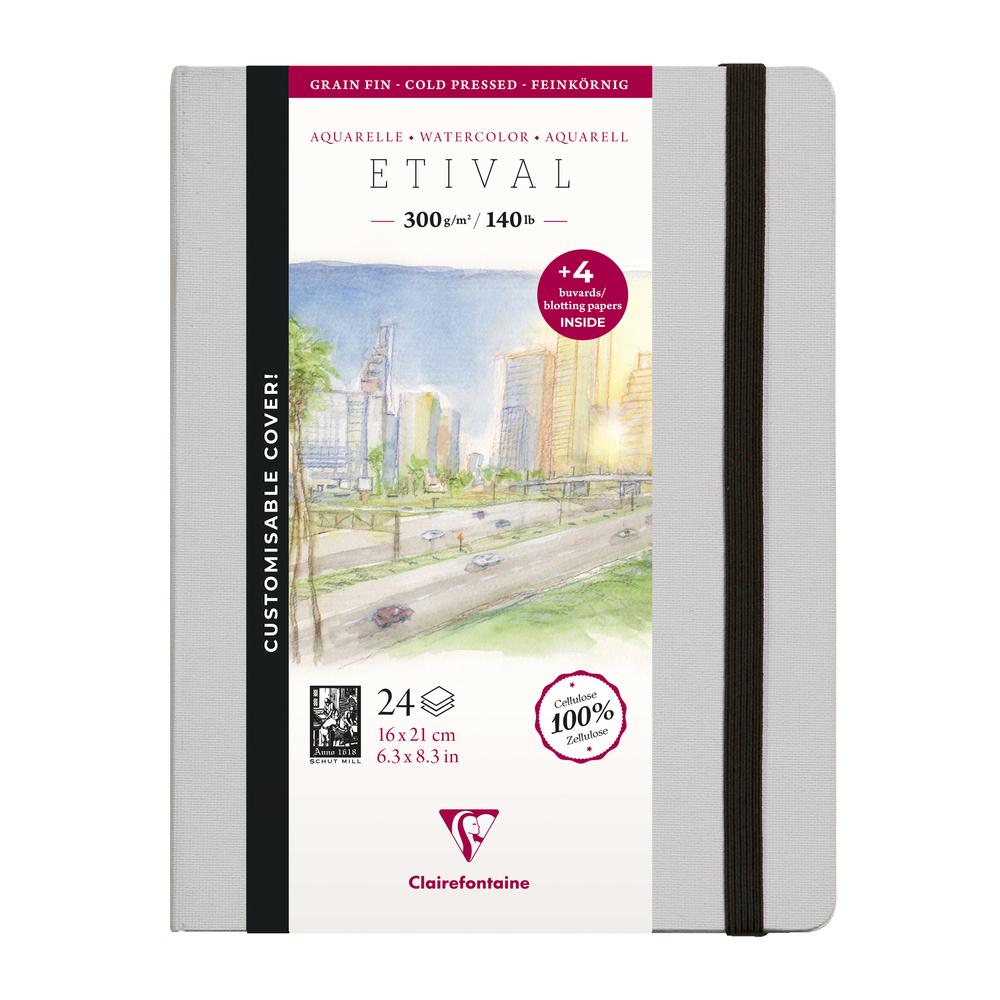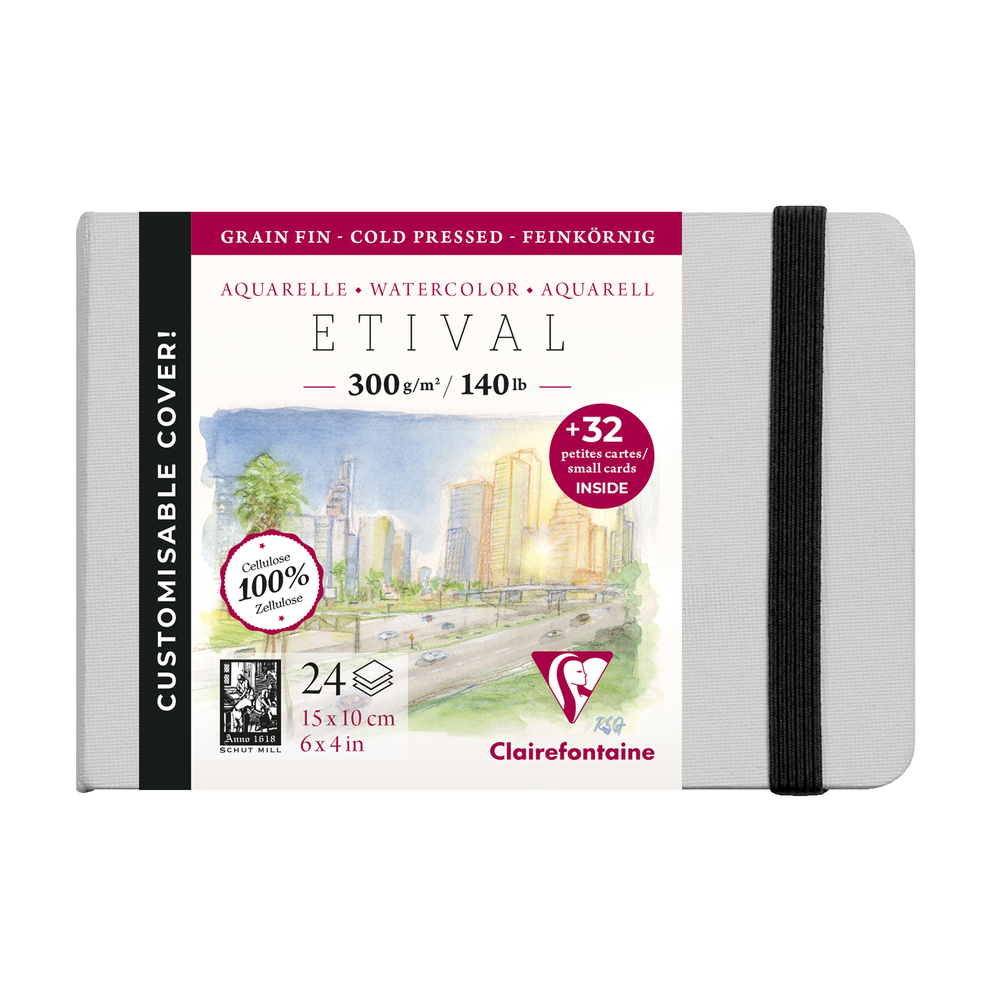 CLAIREFONTAINE ETIVAL 100% CELLULOSE SEWN WATERCOLOUR JOURNAL, 300GSM, COLD PRESSED
Non-returnable
100% cellulose. Ideal standard for students.
This 100% natural white cellulose art paper is acid-free and made without
optical brighteners. It is well adapted for all watercolour techniques.
Easy to work with, it reflects the light and allows transparent colours to
keep their brightness. This paper has many of the same qualities as the
pure cotton paper: an excellent preservation, a very good absorption
and the ability to alter your work.
These all-in-one travel books have an elegant grey hardcover, made with universal coating and are fully customizable. Its high-quality
cold pressed watercolour paper 300g, sewn, allows a perfect flat opening ideal for painting everywhere. They have a real advantage:
depending on the format, detachable and left blank business cards or postcards invite creation and leave room for imagination. The 21x16cm
watercolour books have four sheets of 200g blotting paper to protect and dry your watercolour more quickly. Thanks to their resistance, their elastic
closure and their integrated storage pocket, these watercolour books will seduce all globe-trotting artists.