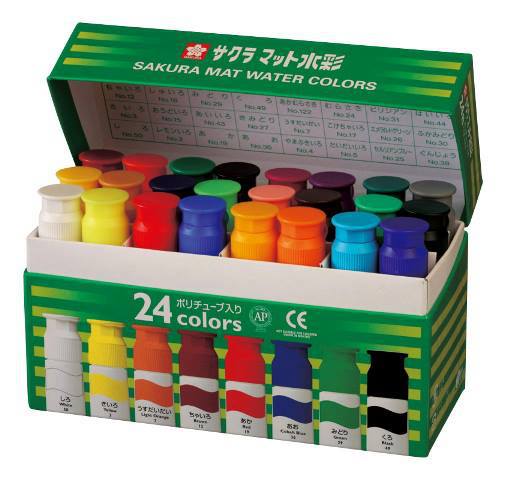 SAKURA MAT WATER COLORS, 12ML, SET OF 24 ASSORTED COLORS
Non-returnable
SAKURA SET OF 24 MAT WATER COLORS-12 ML TUBES
SAKURA SET OF 24 MAT WATER COLORS-12 ML TUBES
Features
Semi transparent set of 18 water colors in 12 ml plastic tube.
Plastic tubes with hinge cap,the hinge cap makes sure you will never lose a cap.
The tubes are made of special material so you can easily squeeze without twisting them.
These ensure that you will be able to use all of the paints inside the tubes since the paints will neither spurt out nor dry out Meets ACMI and ANSI standards.
Application
Possible to get transparent effect or opaque effect or both by adjusting volume of water Colors react very smoothly to water.
Perfect for smooth gradation , color extension and mixing. Bright colors.
The 18 and 24 color sets have golden and silver colors.