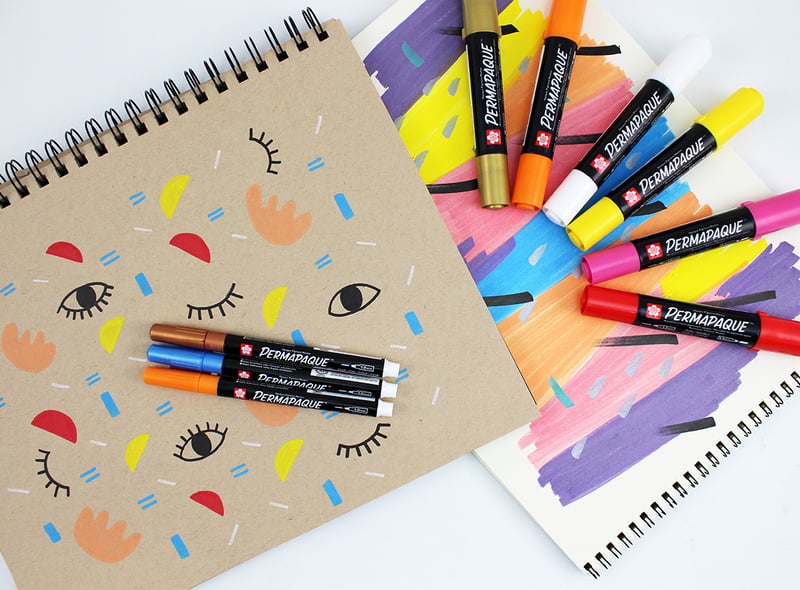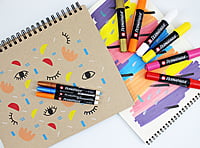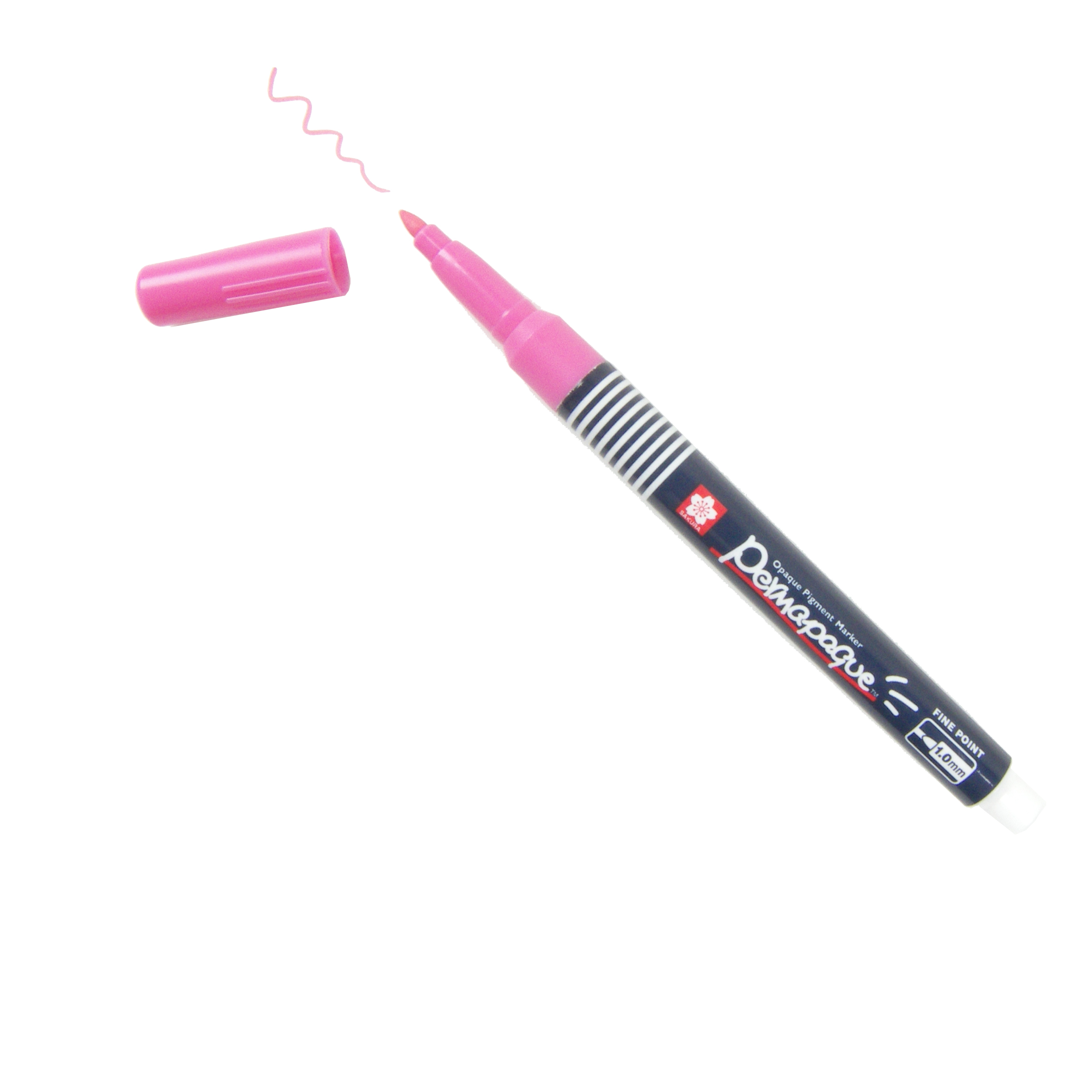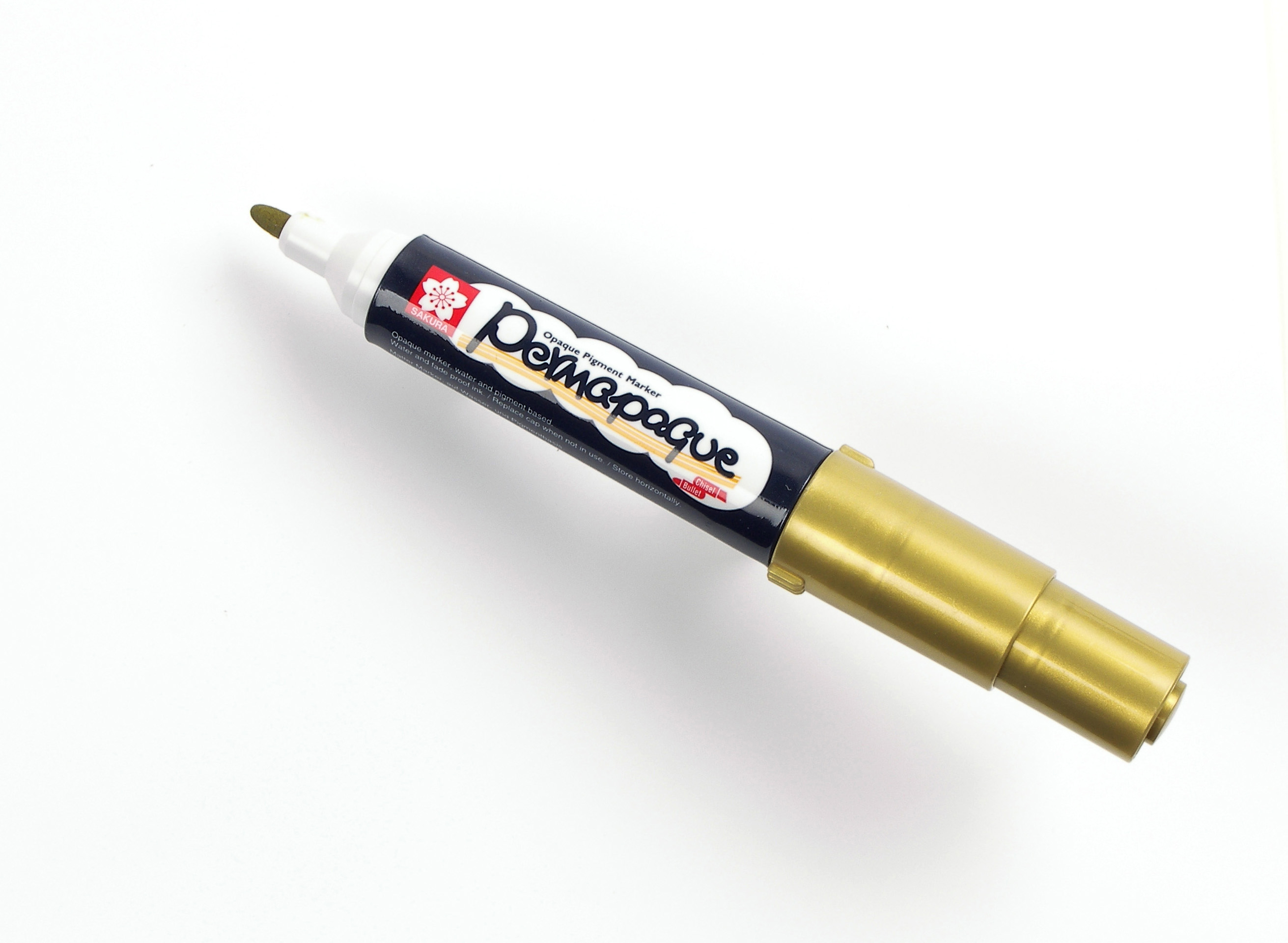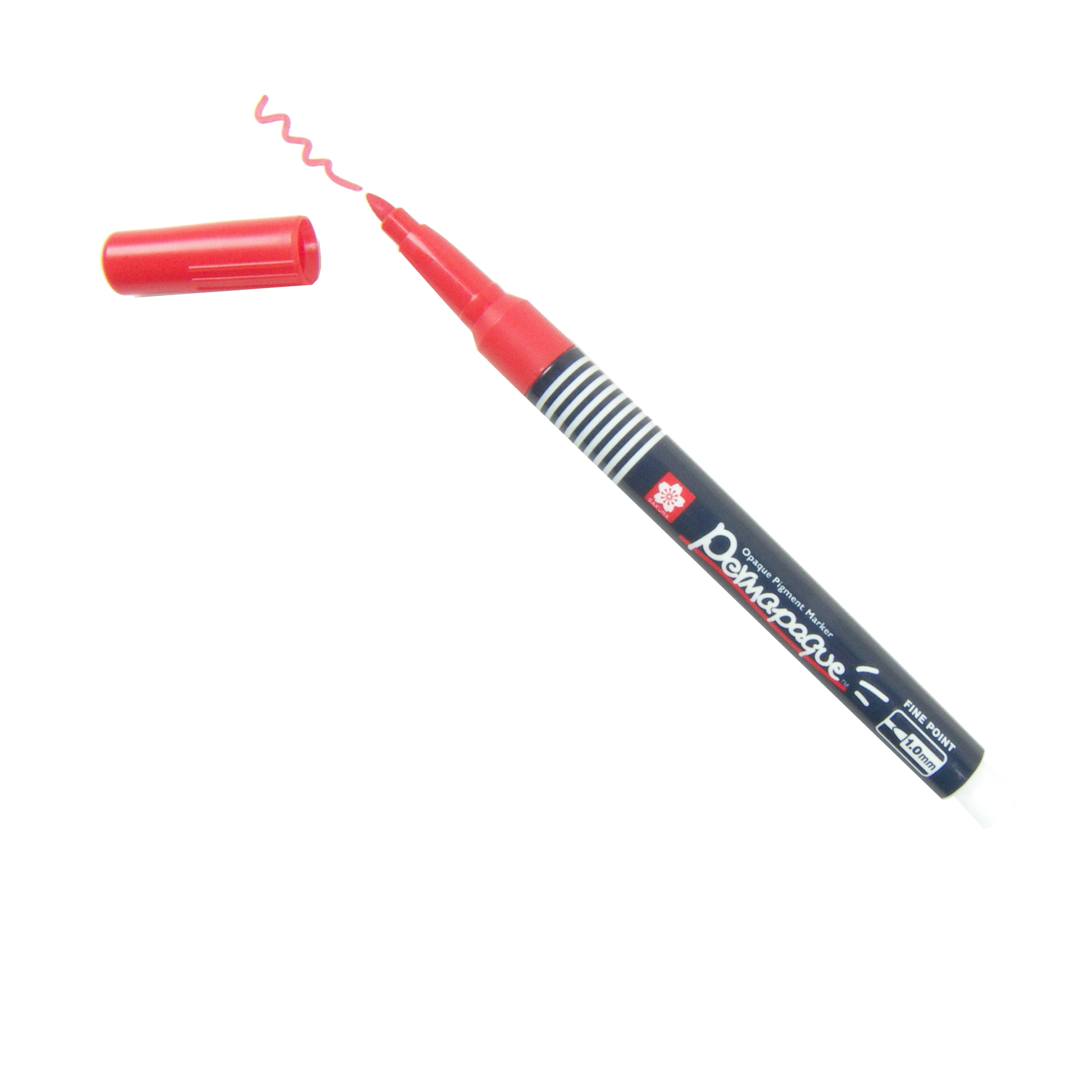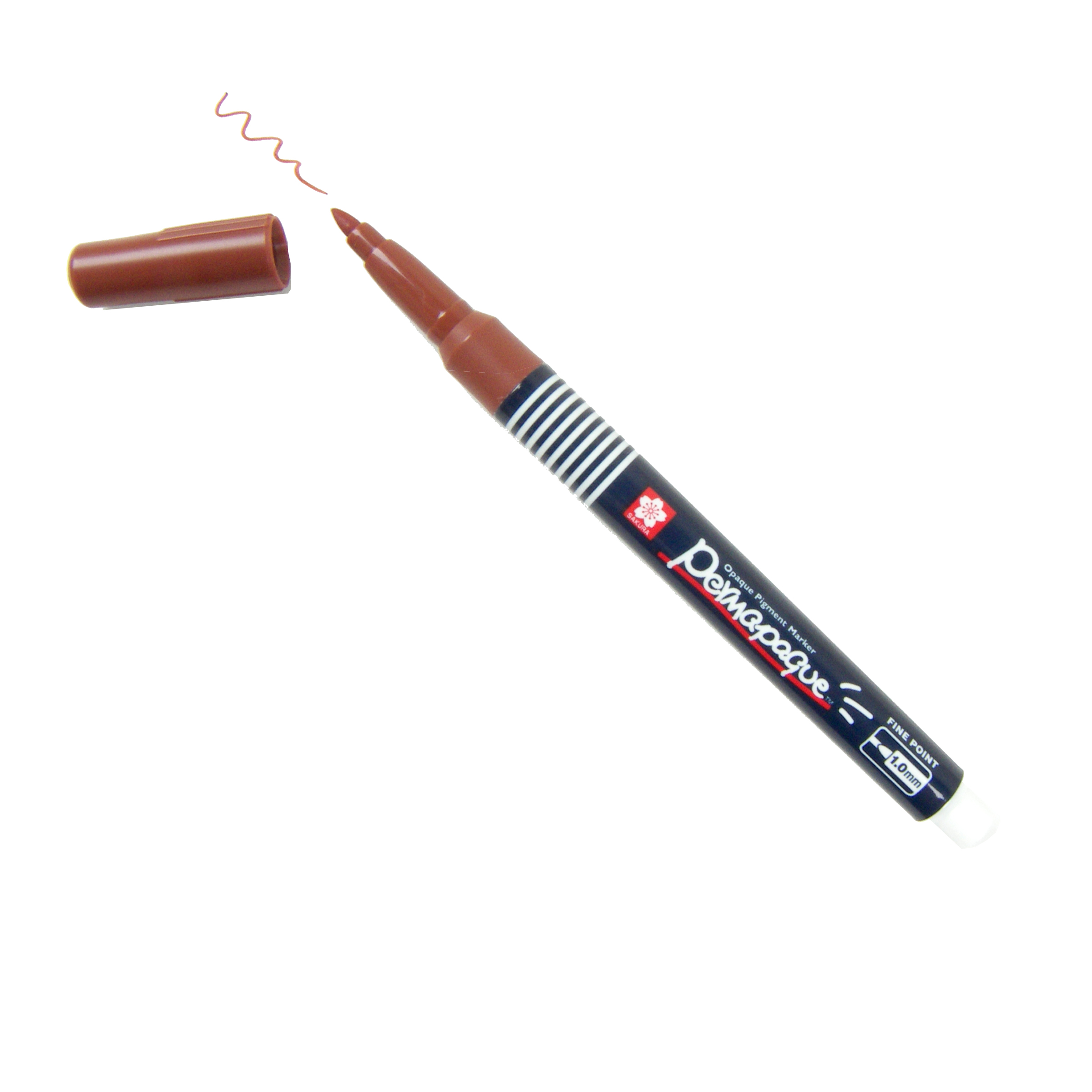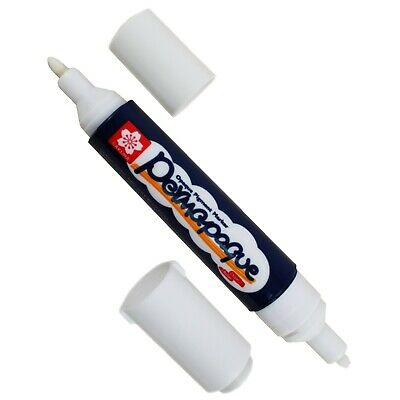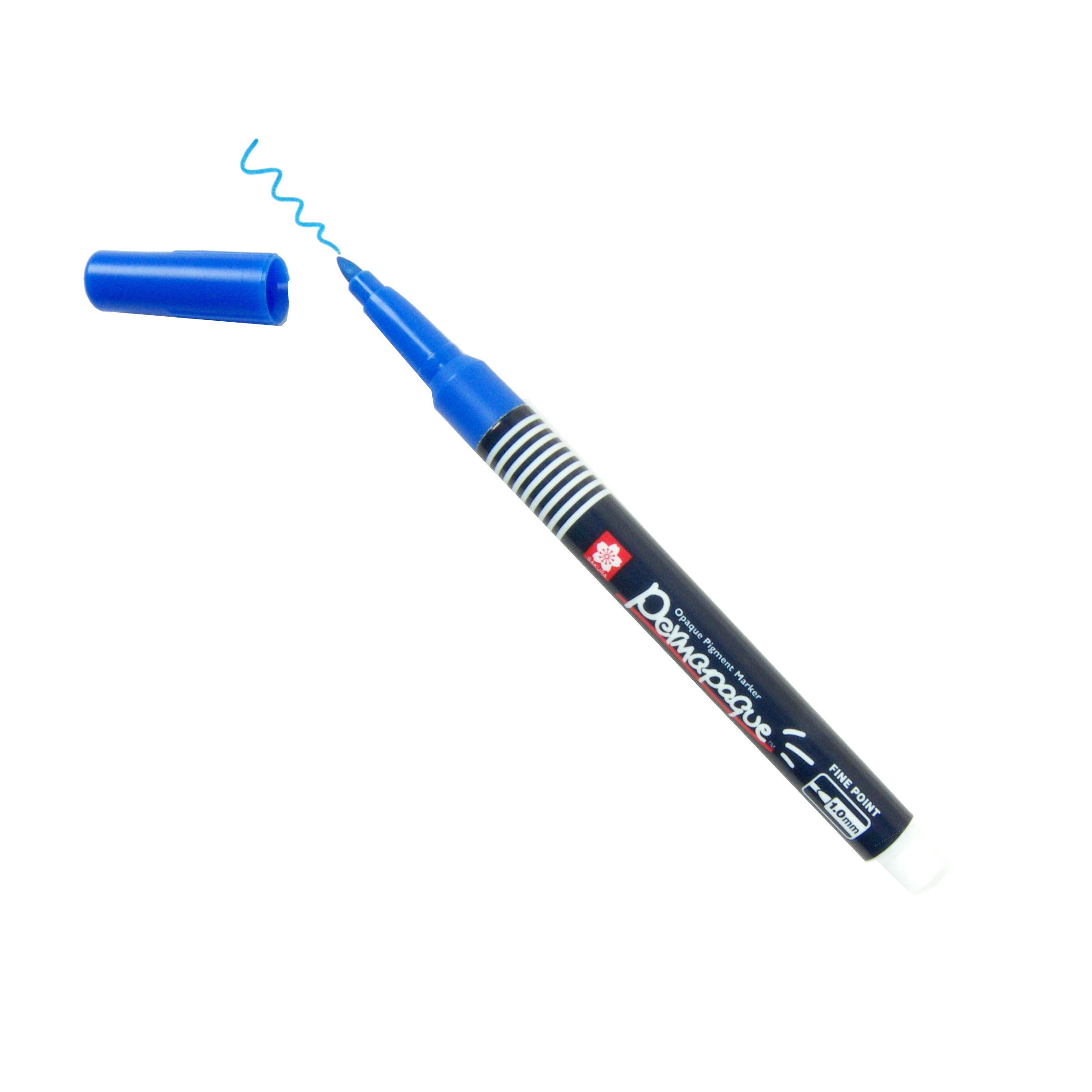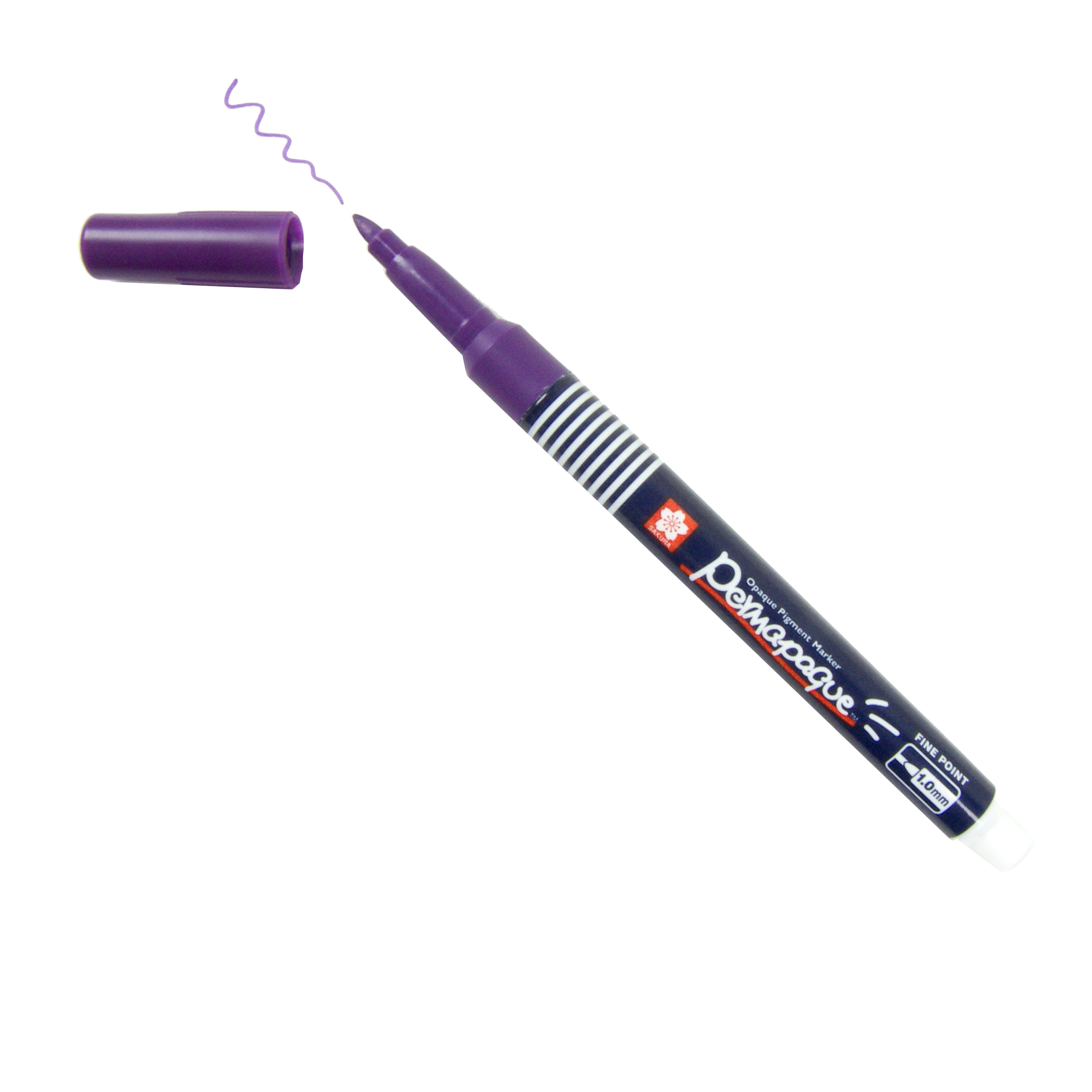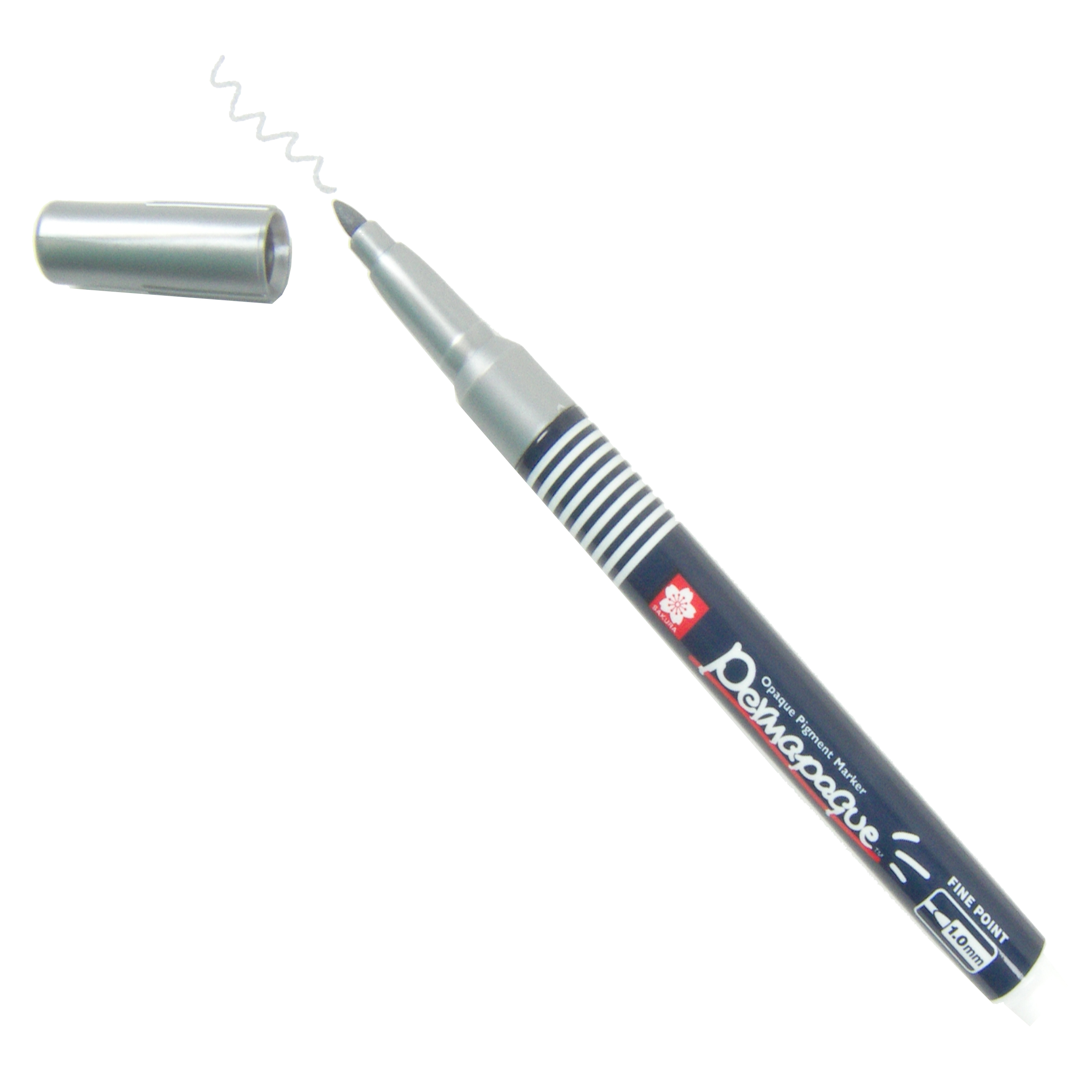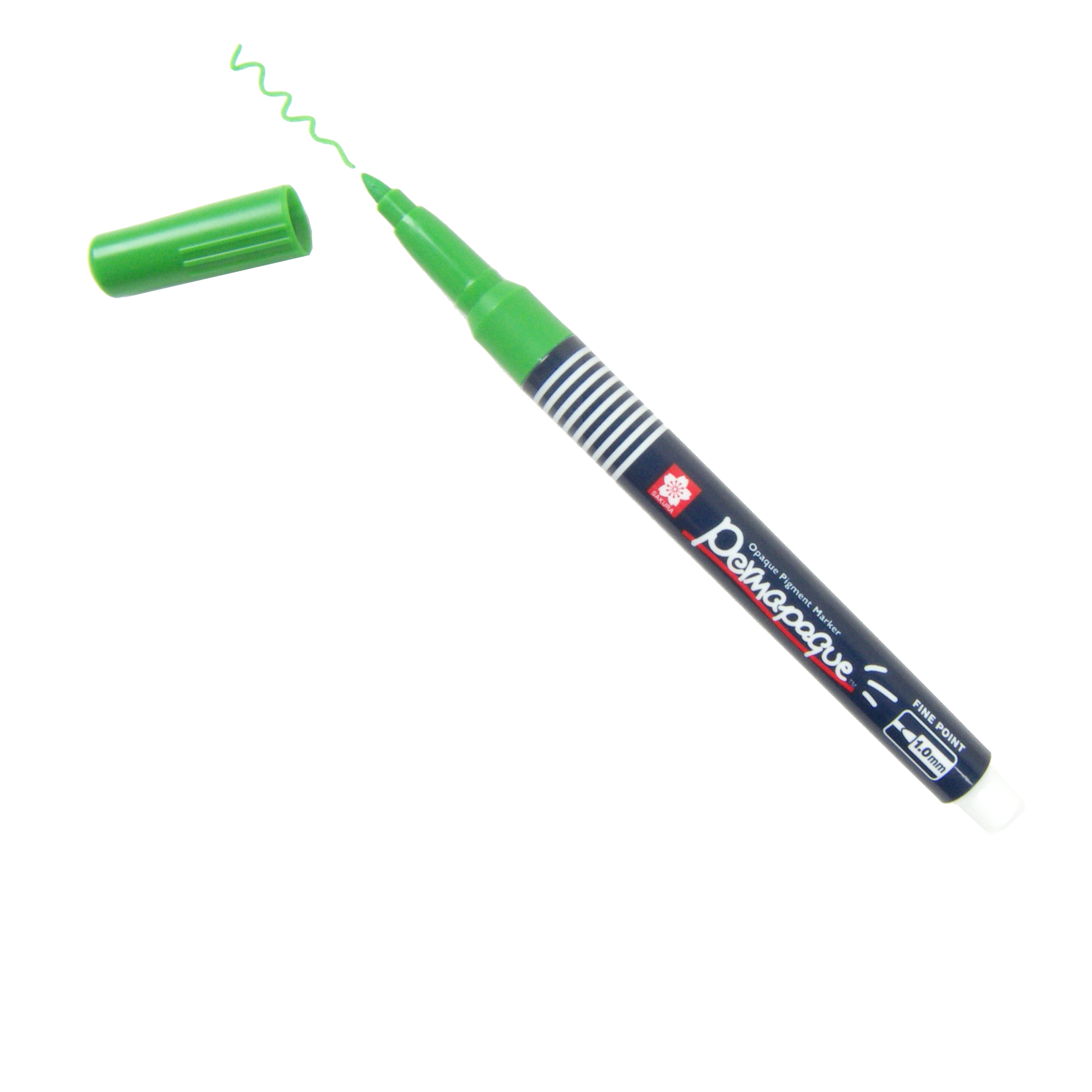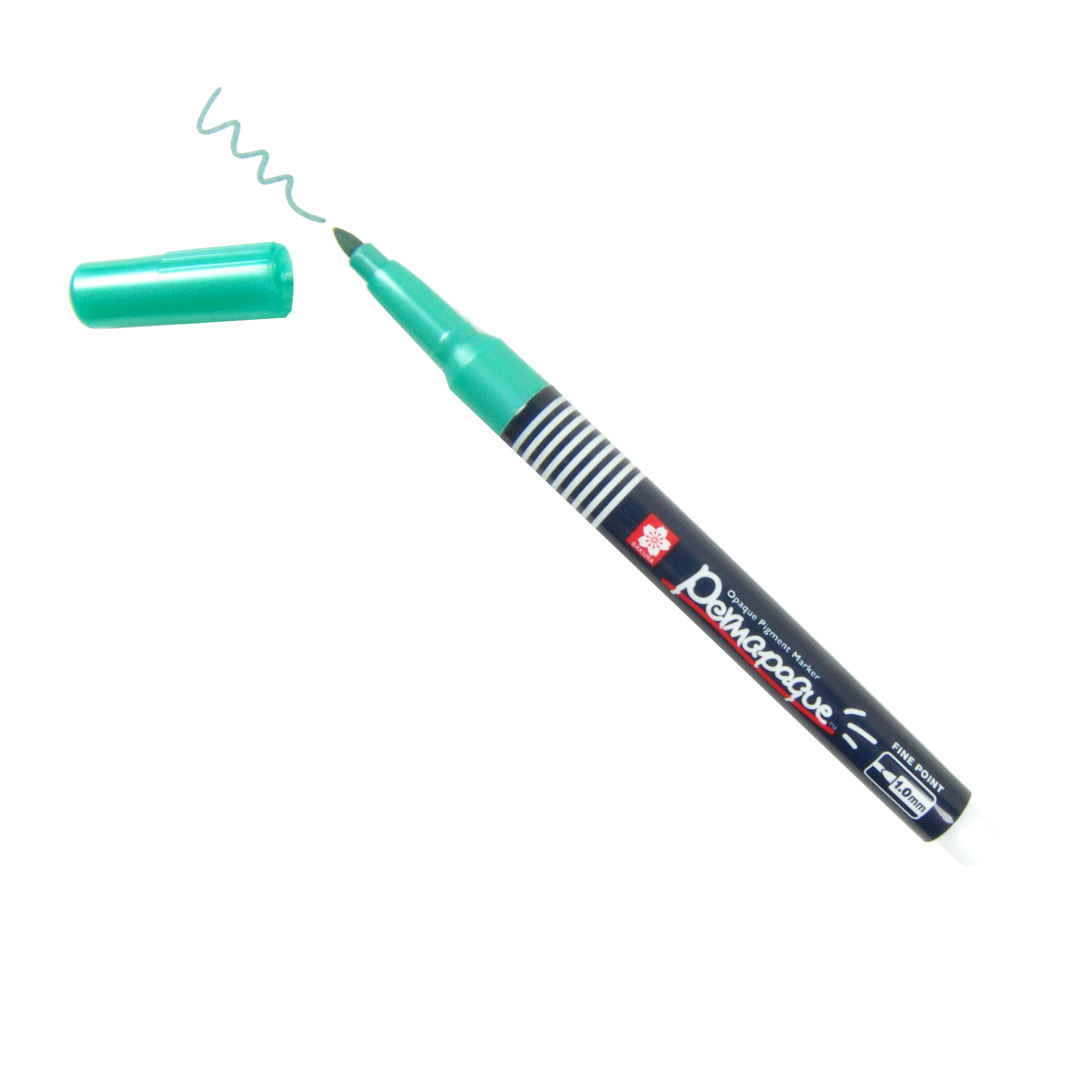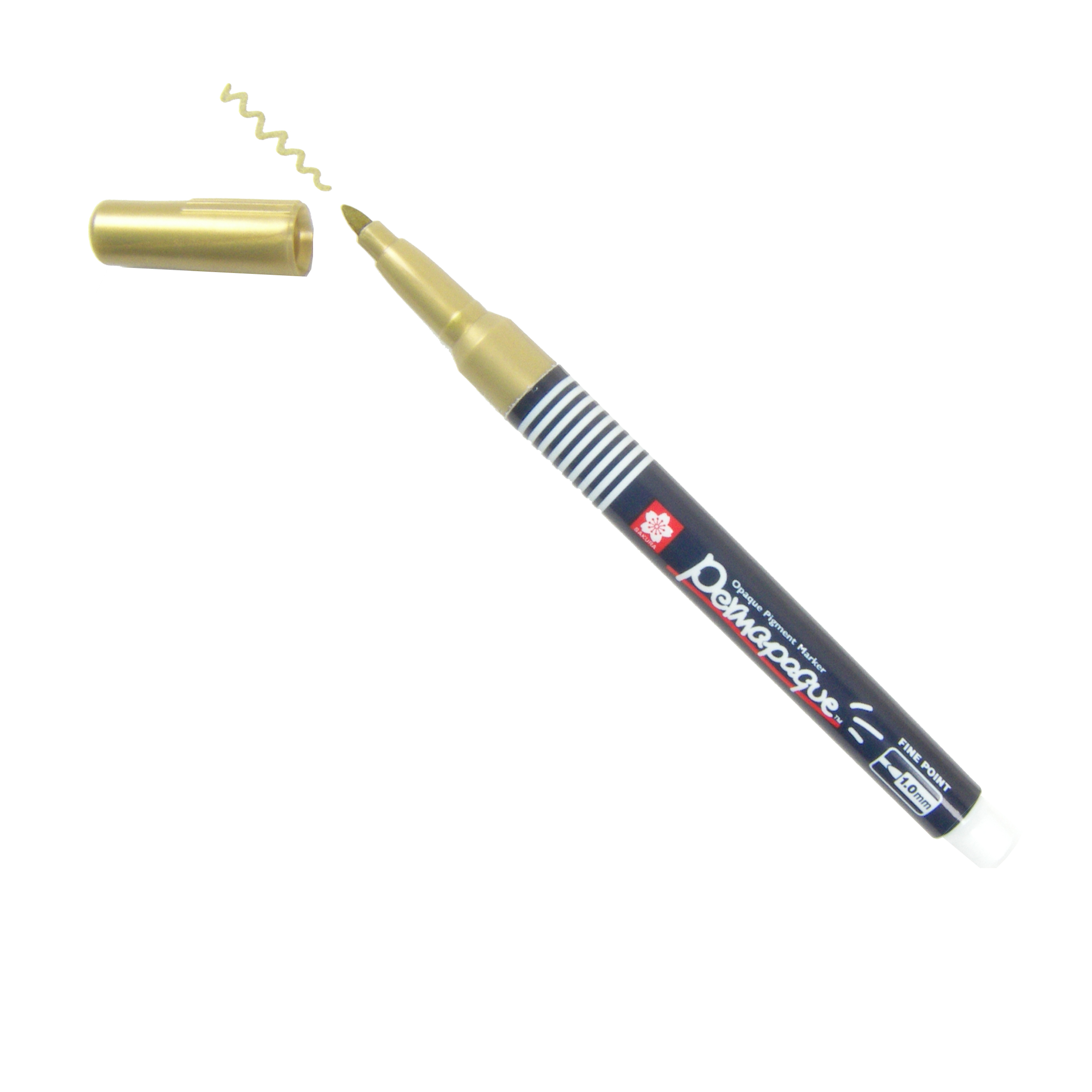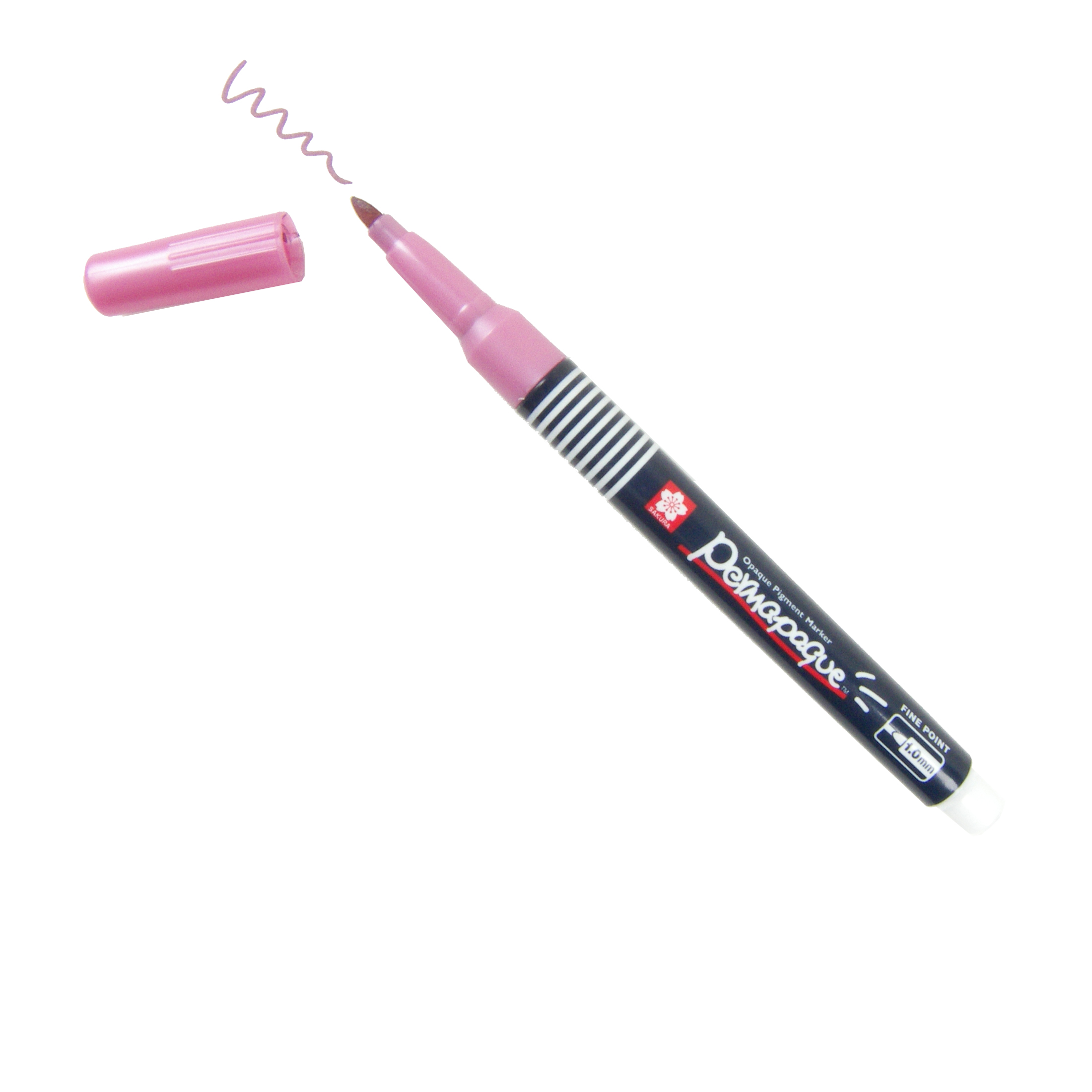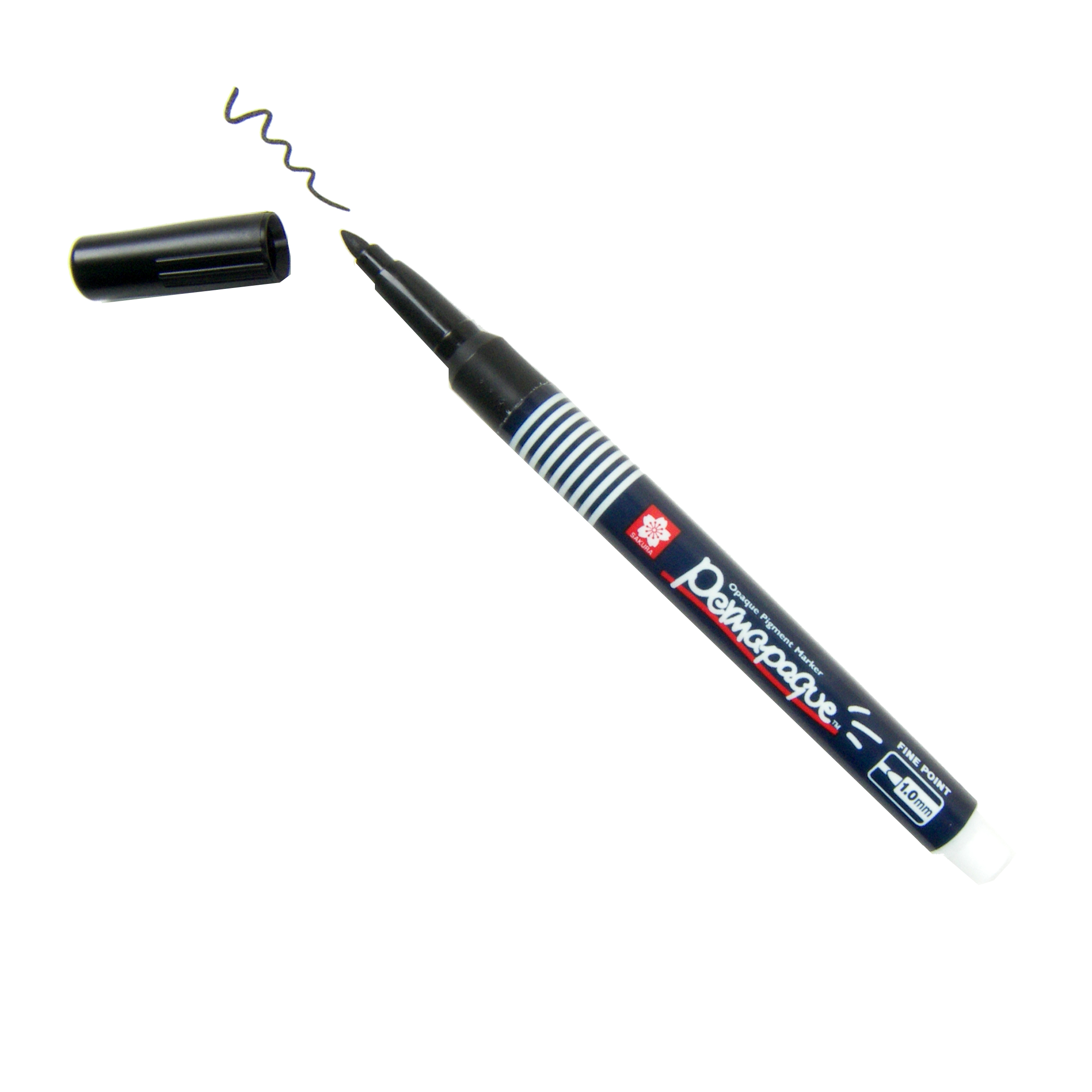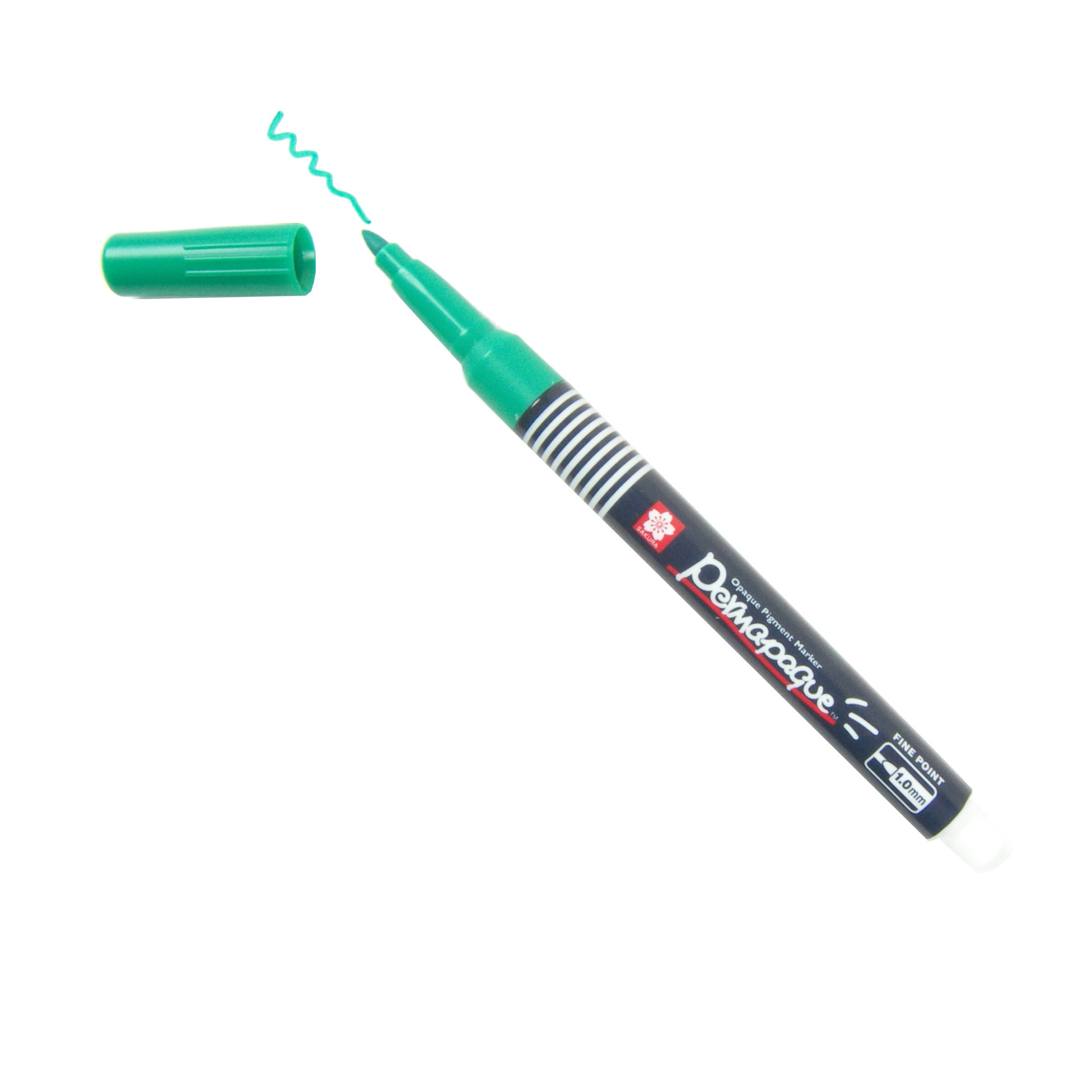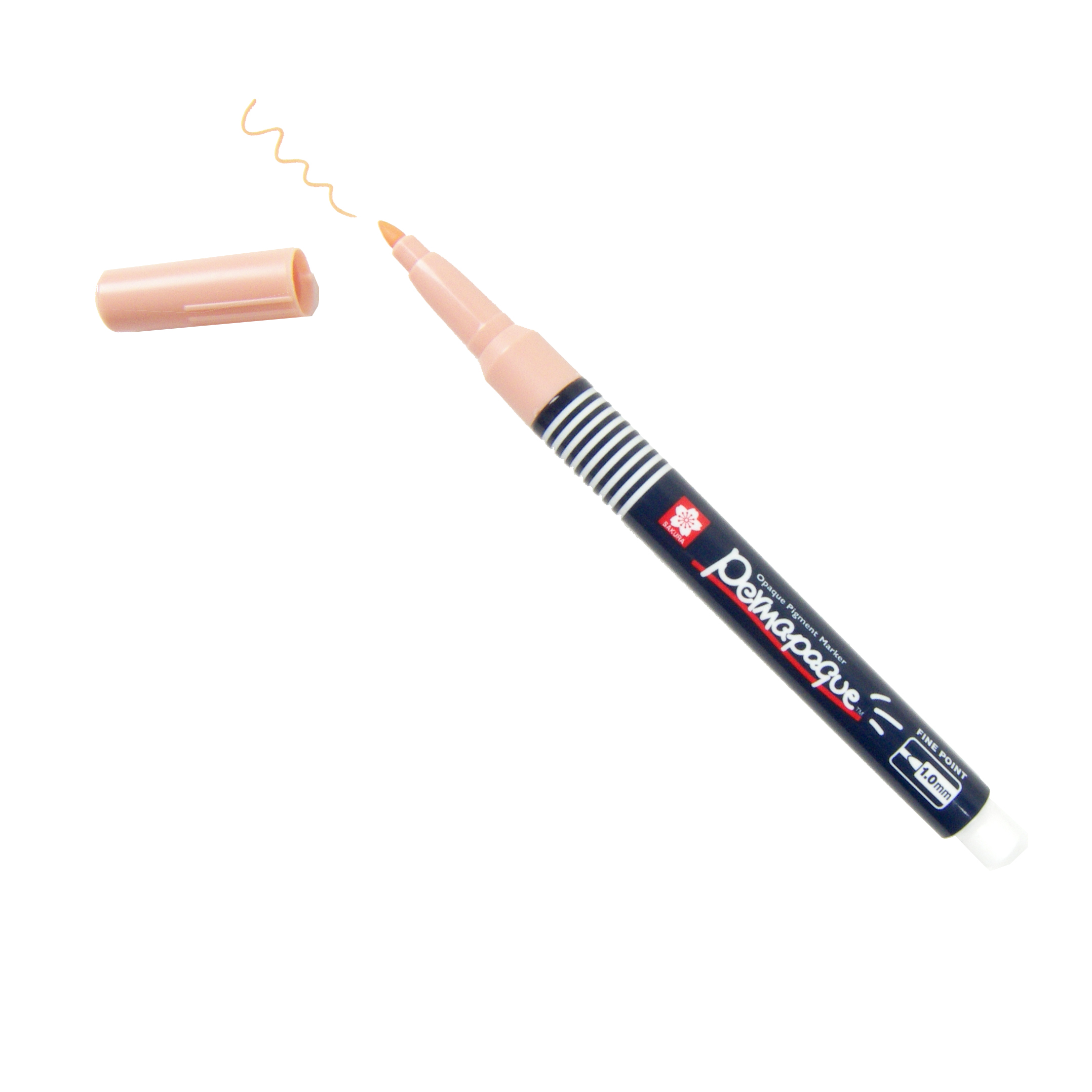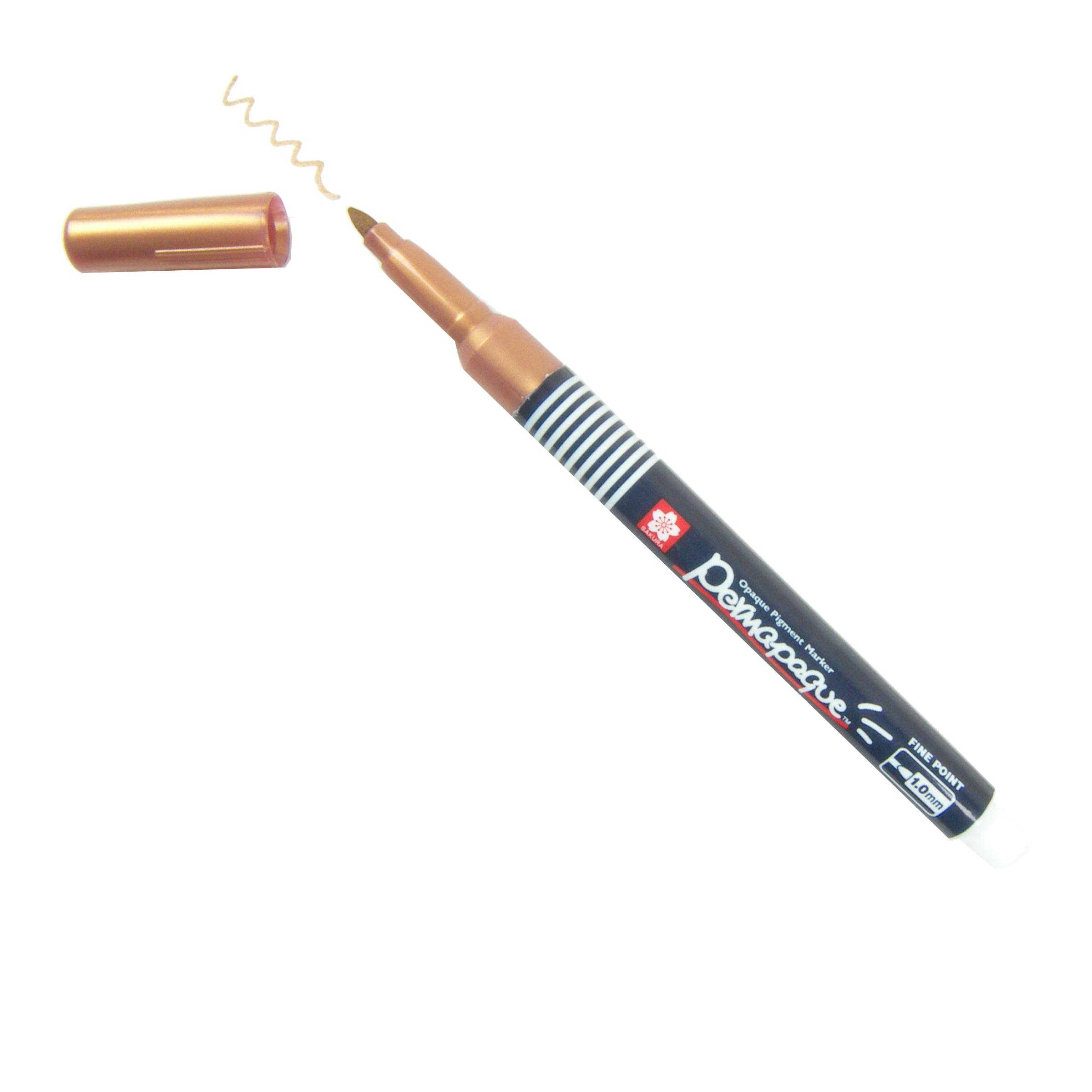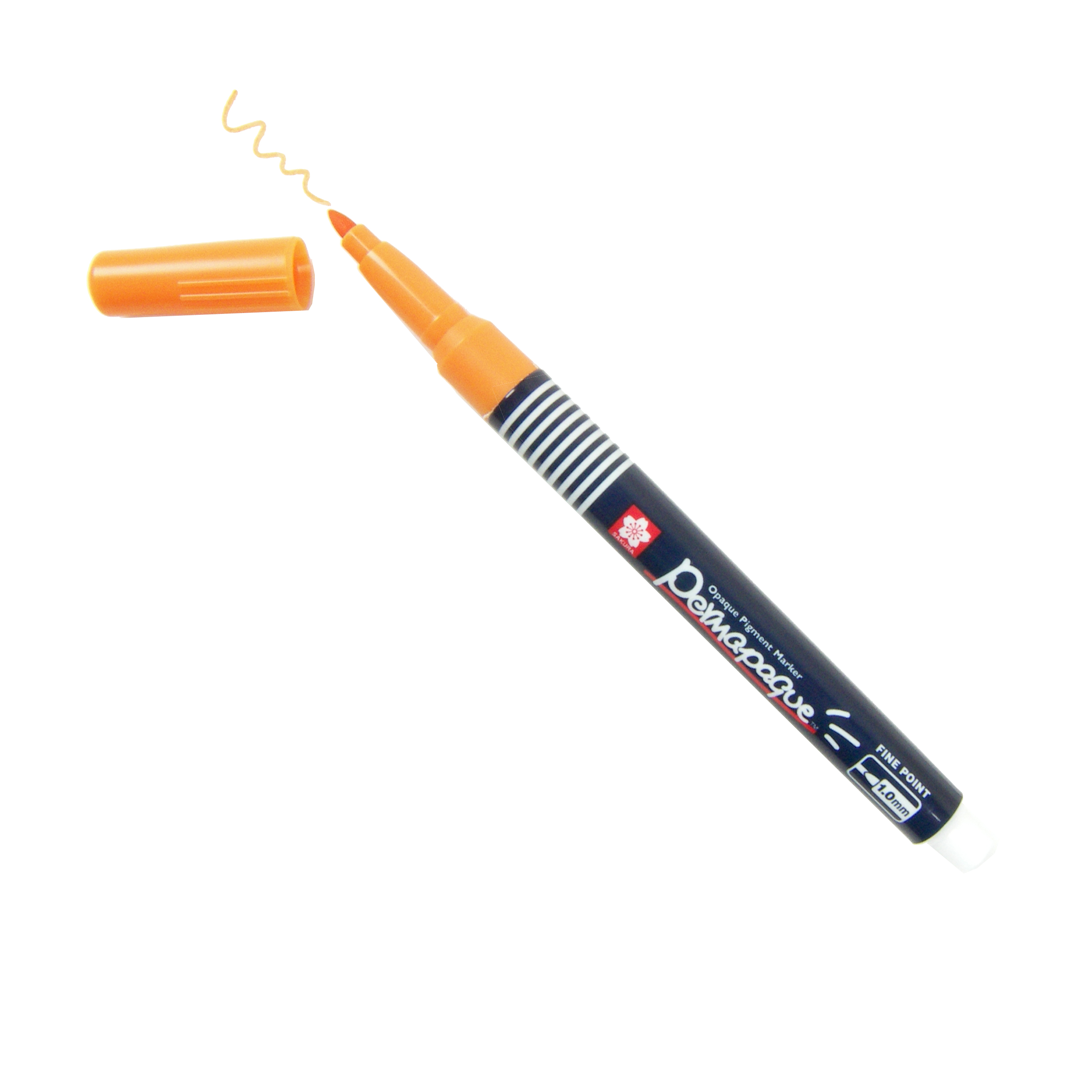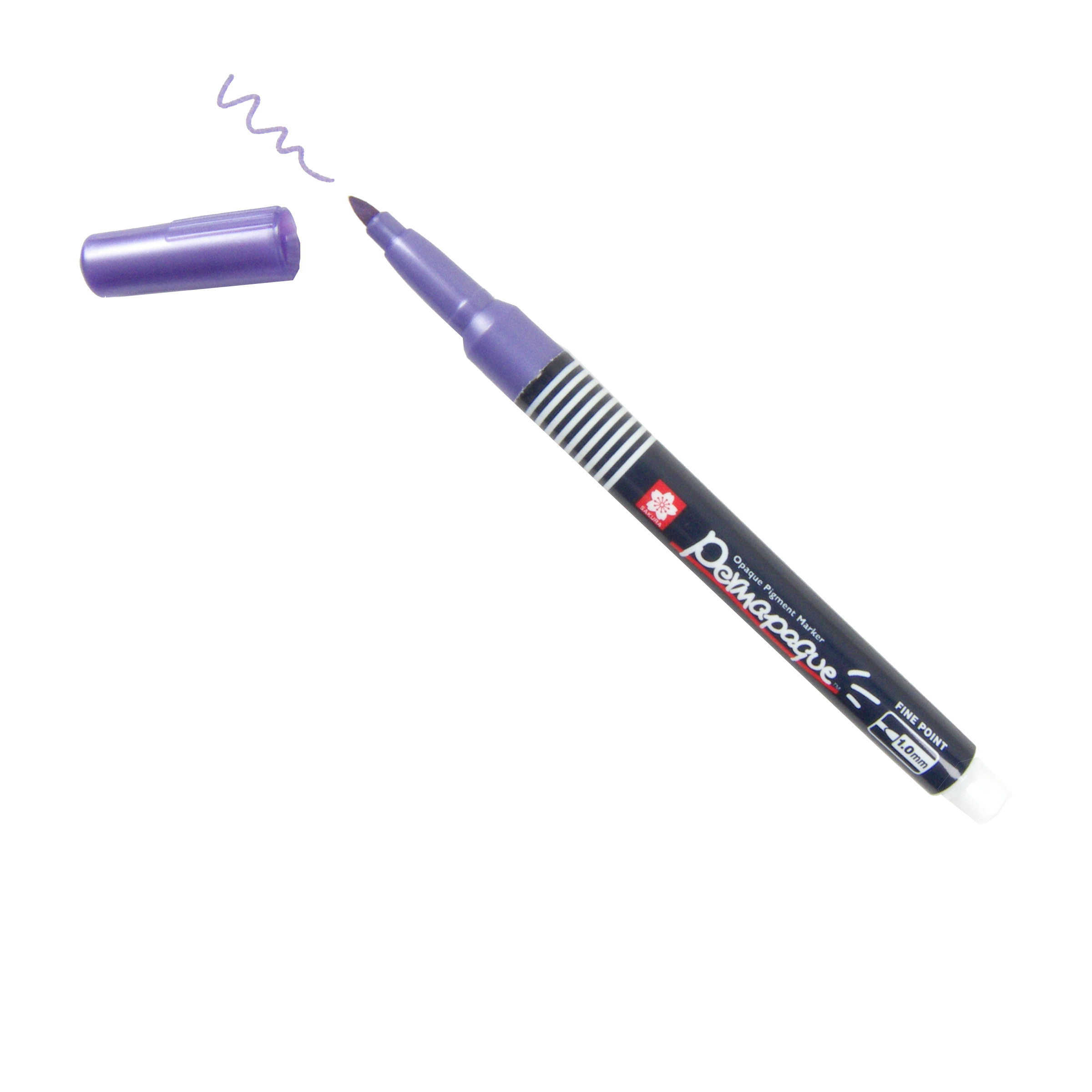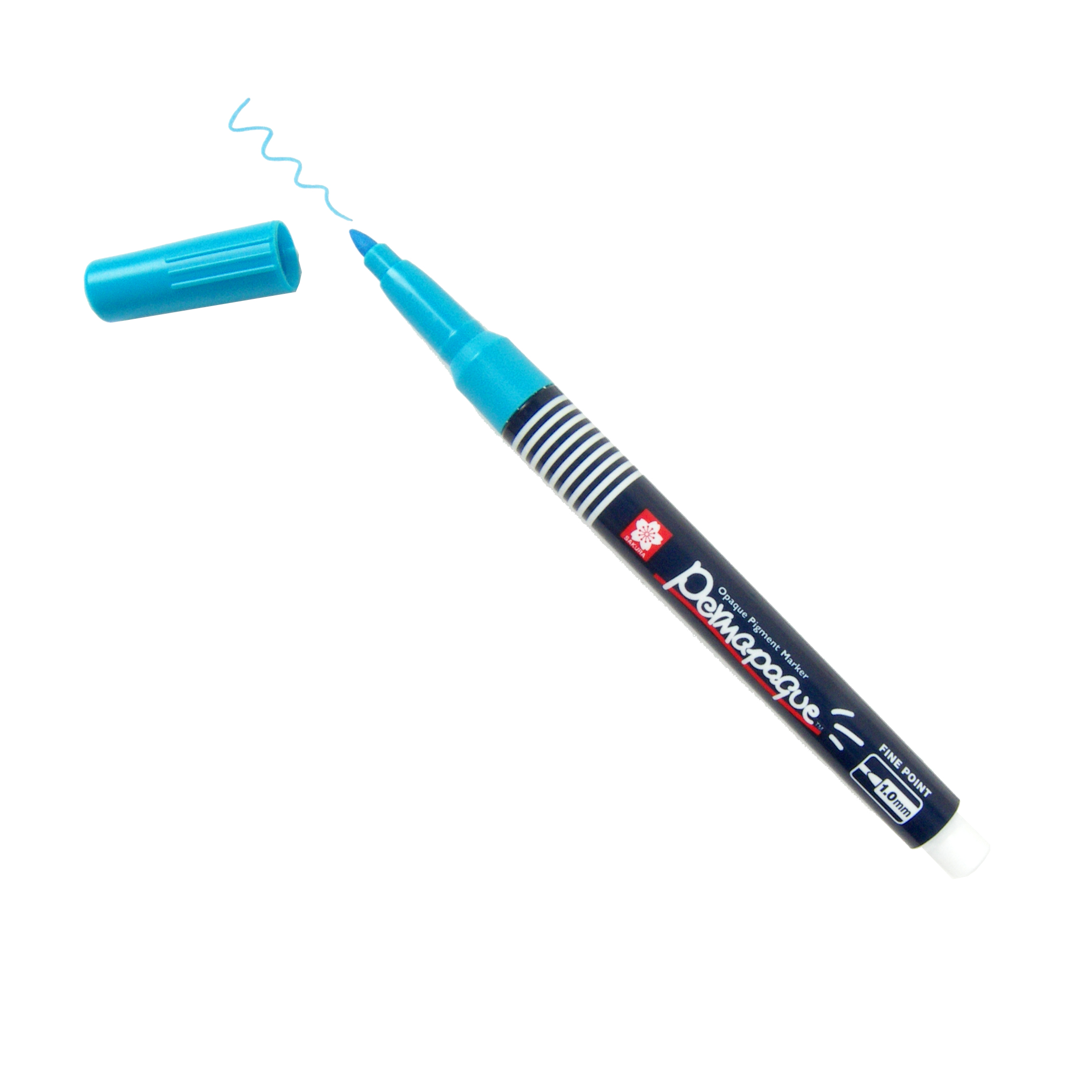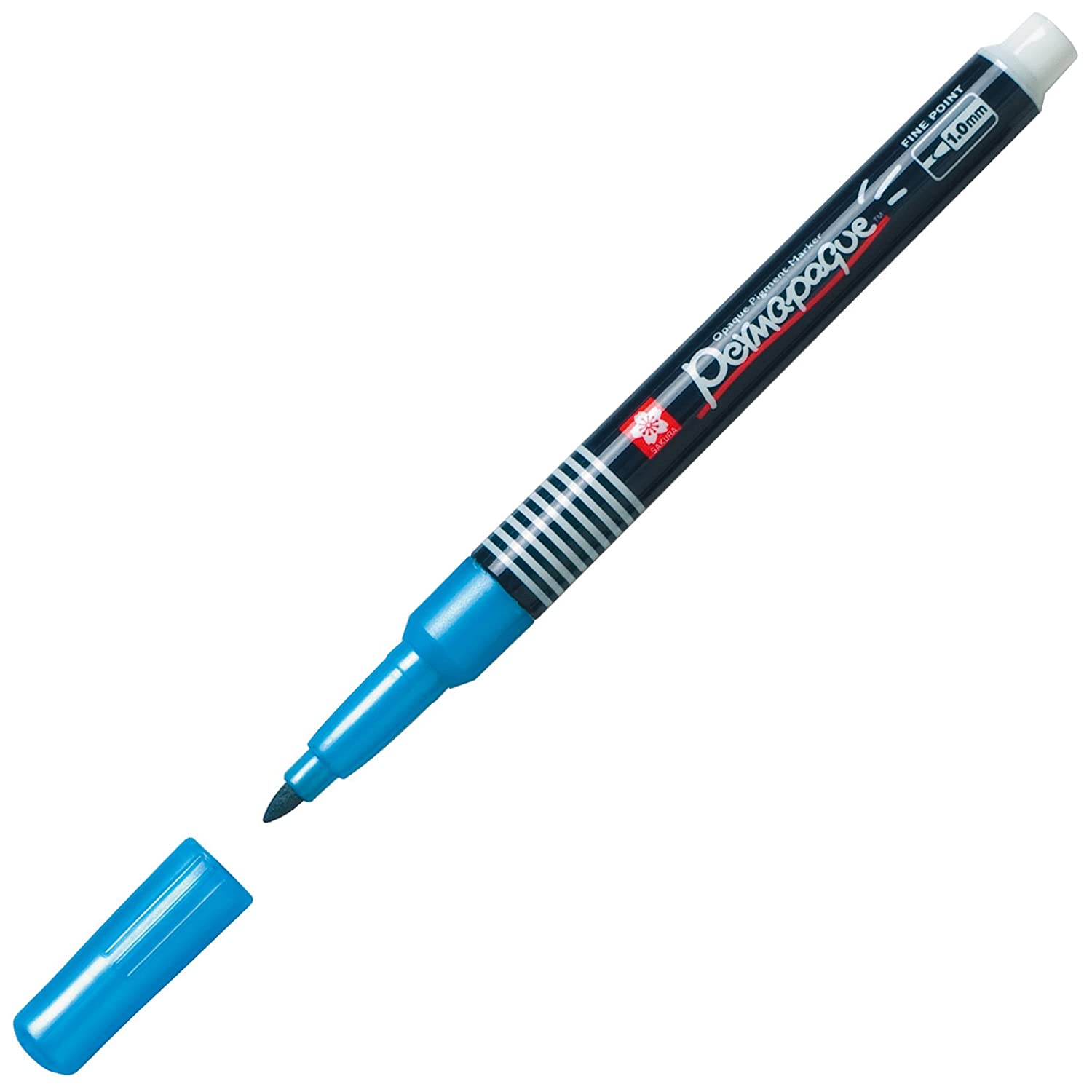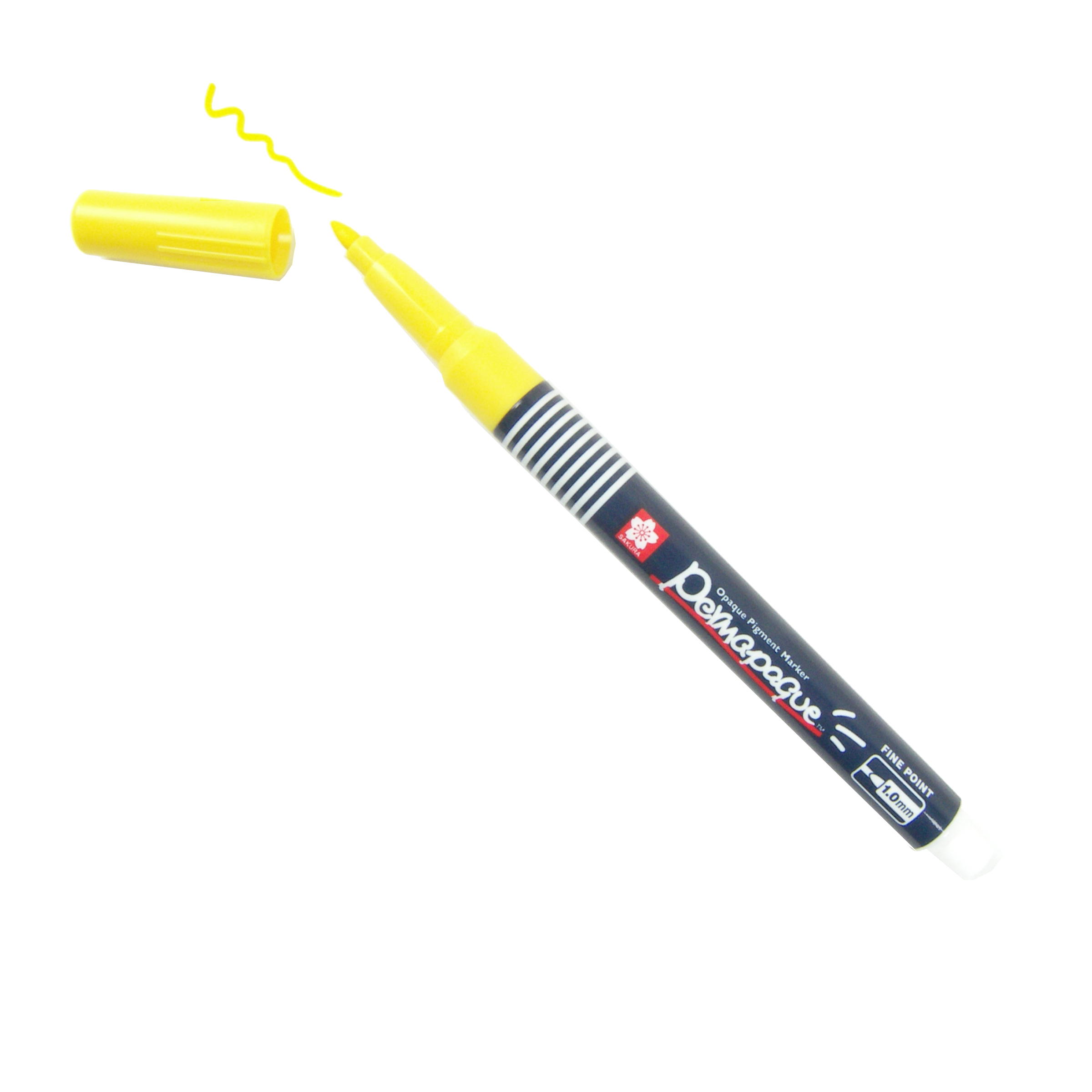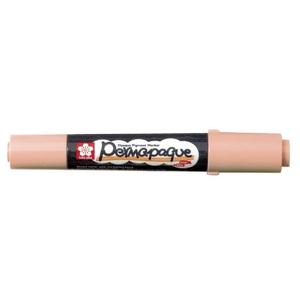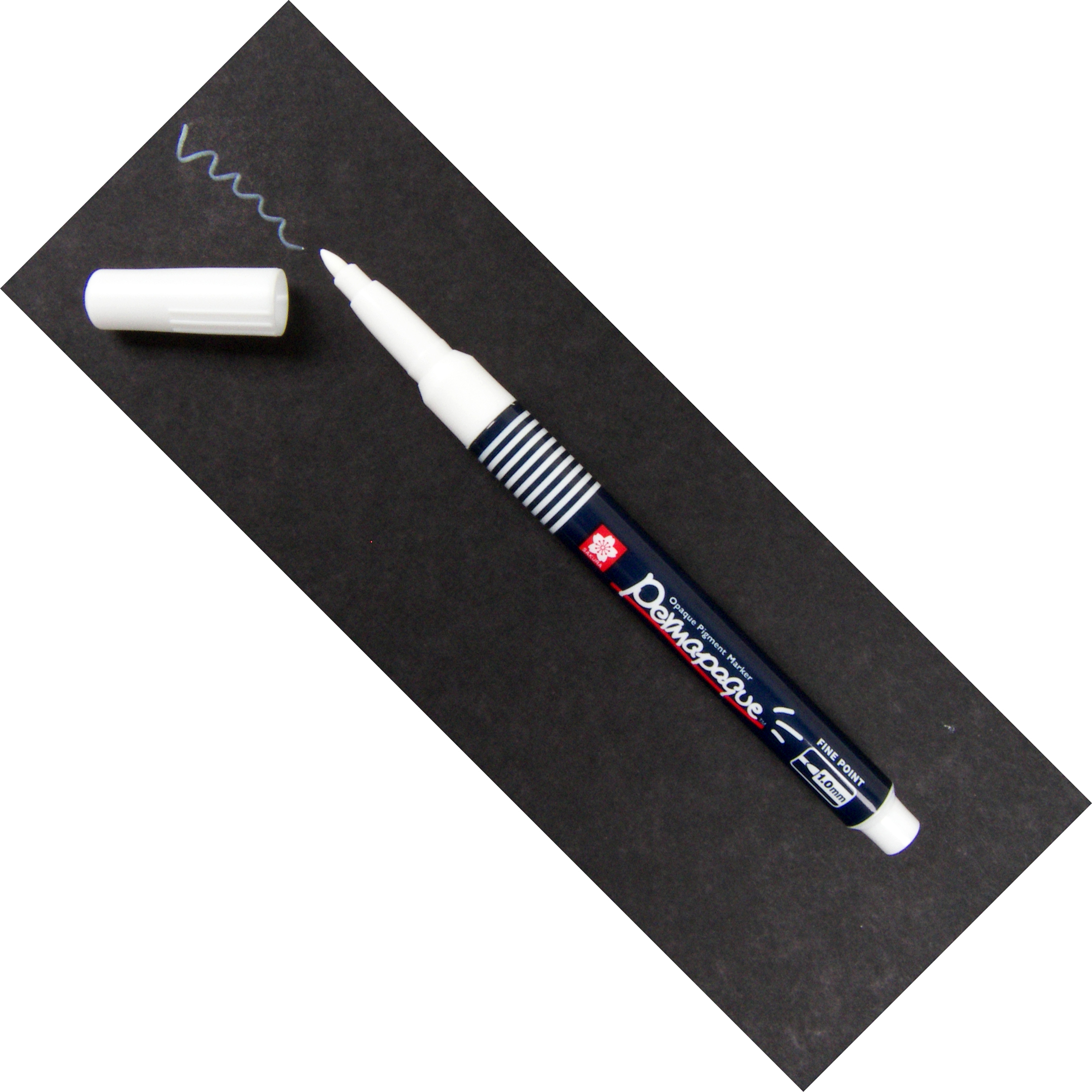 SAKURA PERMAPAQUE OPAQUE PIGMENT MARKER
Non-returnable
Permapaque markers are safe, no-mess opaque paint markers that you do not need to shake. They are non-toxic, quick drying, odorless, permanent, and suitable for acid-free environments. Not permanent on non-porous surfaces. Use them on almost any surface, including ceramics, wood, metal, and glass. Available in fine tip and dual tip.
Fine point opaque pigment marker for Hobby and Craft from Sakura, Japan
Water-based pigment ink. No smears, feathers, or bleed-through on most papers.
Odorless, quick drying and non-toxic. Shake & pump free – just start writing.
Works well on coated paper and vellum, (a heavy creamy-colored paper resembling parchment),
Best on: canvas, plastic, metal, glass (not permanent), wood crafts, ceramics (decorative only, not intended for food service or ceramics that are washed), pottery
Use for: artistic murals, flip charts, manila folders, CDs, metal or wood furniture, scrapbooks, and tool, toy and package personalization.
Line width: 1.0mm for fine and for Dual tip-5.5 mm Chisel point for wider coverage, and 1.2 mm Bullet point for detail.