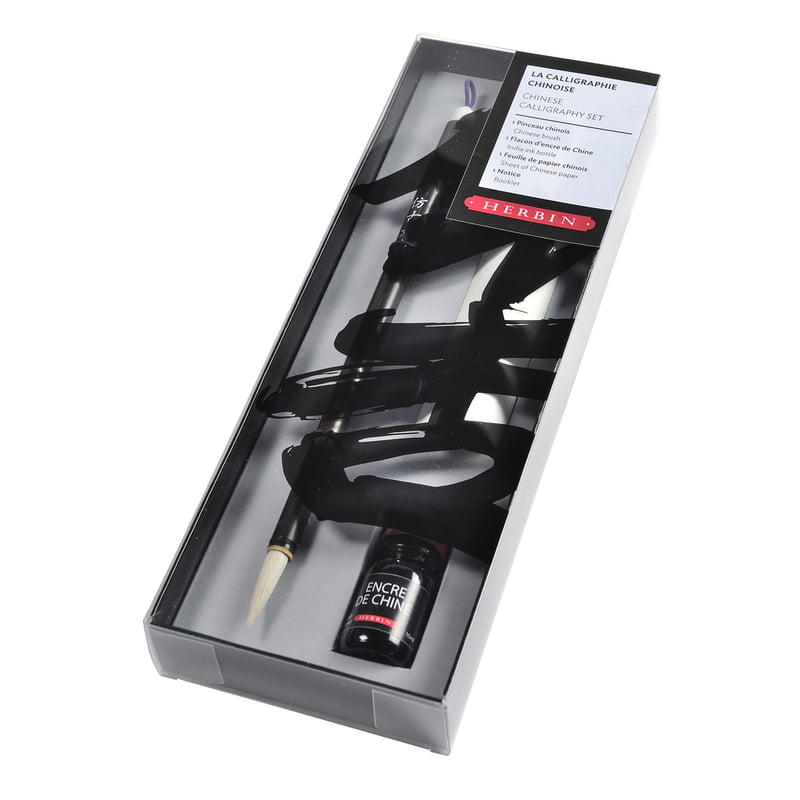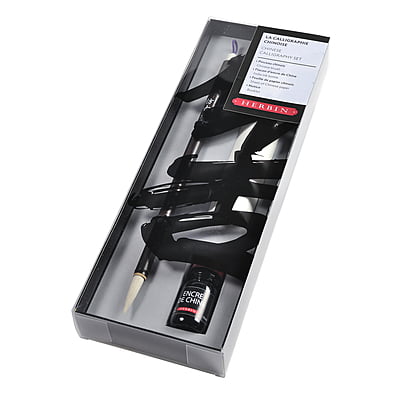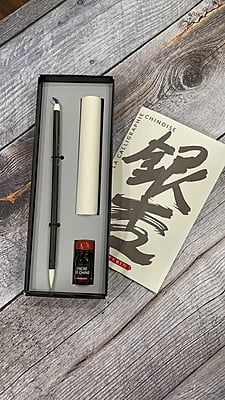 28109T HERBIN CHINESE CALLIGRAPHY SET, 4CT
Chinese Calligraphy Writing Set
Set includes one calligraphy brush, one sheet of parchment, one bottle of China ink.
The Herbin brand, created in 1670 in Paris, is a guarantee of exceptional quality products at the service of your writing. Discover this magnificent box dedicated to writing! To offer to all calligraphy enthusiasts.
Traditional writing set comprising: 1 Chinese brush, 1 bottle of Chinese ink 10 ml, 1 sheet of Chinese paper, 1 explanatory instructions with Chinese characters.
Brush 23cm long in goat and rabbit hair for more flexibility and resistance.
A traditional instrument of oriental and Chinese calligraphy, it must be held vertically, the tip perpendicular to the paper between the thumb, middle finger and index finger.
The paper is real Chinese paper, made in China from bark and grass. It is white, not very absorbent and very qualitative.
India ink is a black ink used for writing, drawing, and washing paint (which involves diluting the ink to achieve different colour intensities).
Shiny when dry, it is also indelible (does not erase), resistant to water and most solvents. Artists appreciate it for the permanence of the colour it brings.

Practical: the instructions present a model of letters to introduce you to Chinese writing.

Made in France.