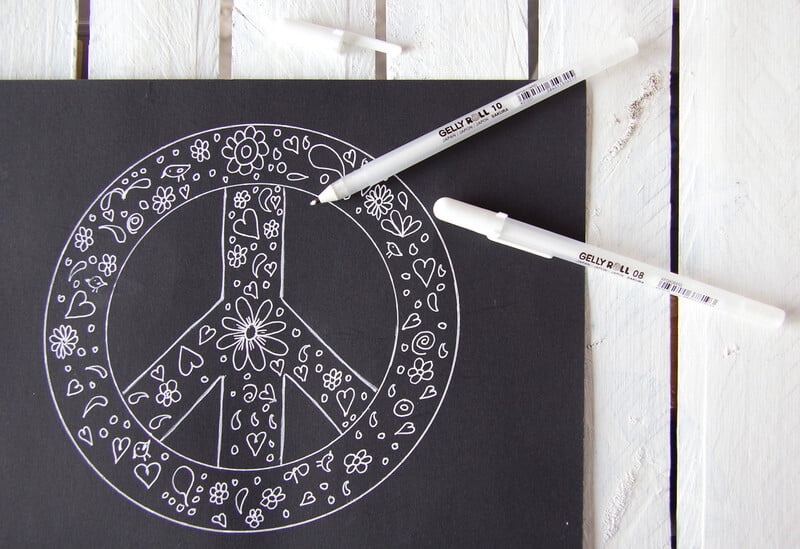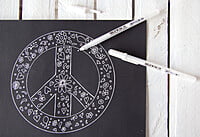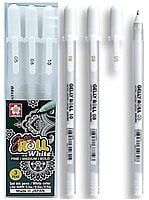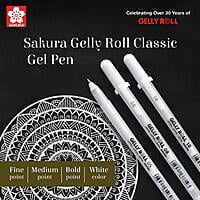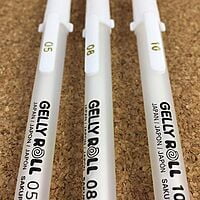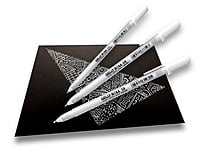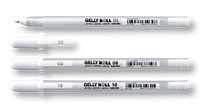 SAKURA GELLYROLL WHITE GEL INK ROLLERBALL PEN
A roller ball pen that is easy and comfortable to write with Archival quality ink, chemically stable, waterproof, and fade resistant. No smears, feathers, or bleed-through on most papers Perfect for doodling, journaling, daily writing, and more, Gelly Roll ink is waterproof and fade resistant. It won't smear, feather, or bleed through most paper, so your creations will stand the test of time.
In the 1980s, Sakura surprised the pen industry with the invention of the first gel-based ink creating the first and original gel pen. Since then the creamy, colorful Gelly Roll has remained a favorite of people of all ages, occupations, and interests for its bright color selection and the unique properties of the gel ink. These creamy, colorful Gelly Roll gel ink pens will be your favorite flavor for letting thoughts flow onto paper. This gel ink is archival, waterproof, fade resistant, and chemical proof, so it is ideal for checks, legal documents, scrapbooks , wherever permanence is important.