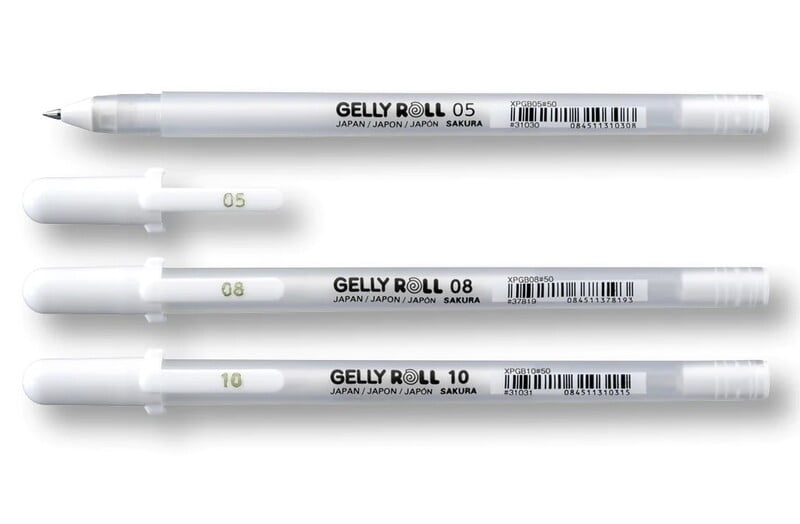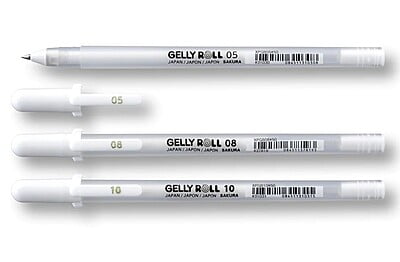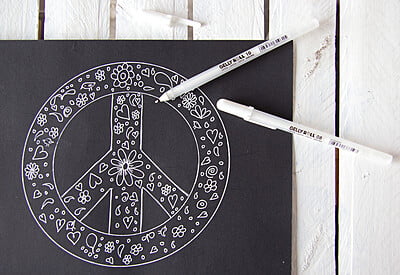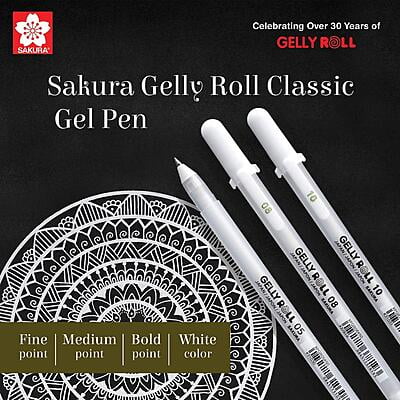 SAKURA GELLYROLL WHITE GEL INK ROLLERBALL PEN
A roller ball pen that is easy and comfortable to write with Archival quality ink, chemically stable, waterproof, and fade resistant. No smears, feathers, or bleed-through on most papers Perfect for doodling, journaling, daily writing, and more, Gelly Roll ink is waterproof and fade resistant. It won't smear, feather, or bleed through most paper, so your creations will stand the test of time.
Experience the ultimate writing comfort with our roller ball pen! Its smooth and effortless writing will make every stroke a joy.
Discover the power of archival quality ink that ensures your words and creations stay vibrant and long-lasting. Our chemically stable formula guarantees waterproof and fade-resistant results, so your masterpieces will withstand the test of time.
Say goodbye to smears, feathers, and bleed-through on most papers. Whether you're doodling, journaling, or simply jotting down your thoughts, our Gelly Roll ink is the perfect companion.
Don't settle for ordinary pens that disappoint. Upgrade to the superior quality of our roller ball pen and unleash your creativity. Order now and experience the difference for yourself!