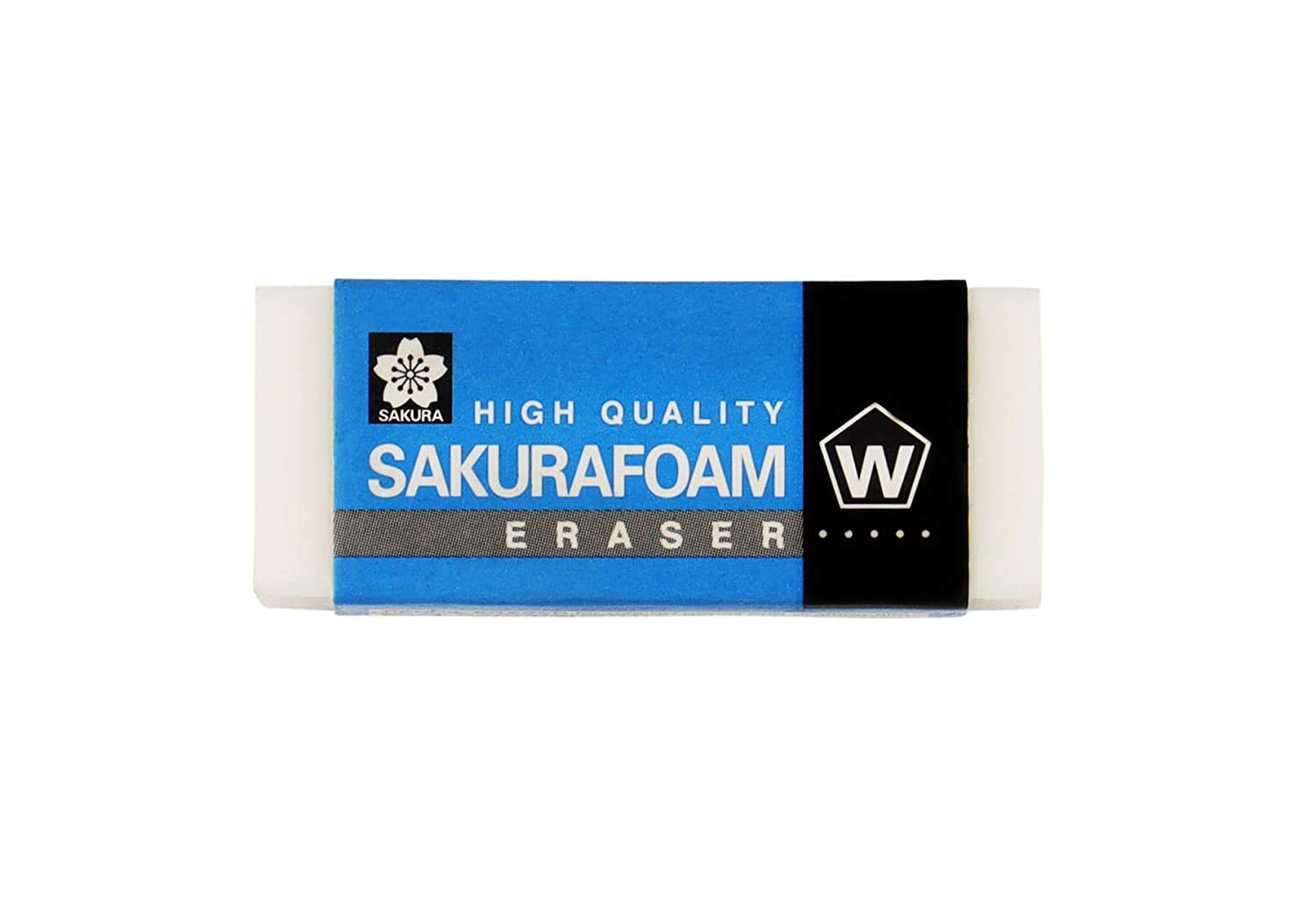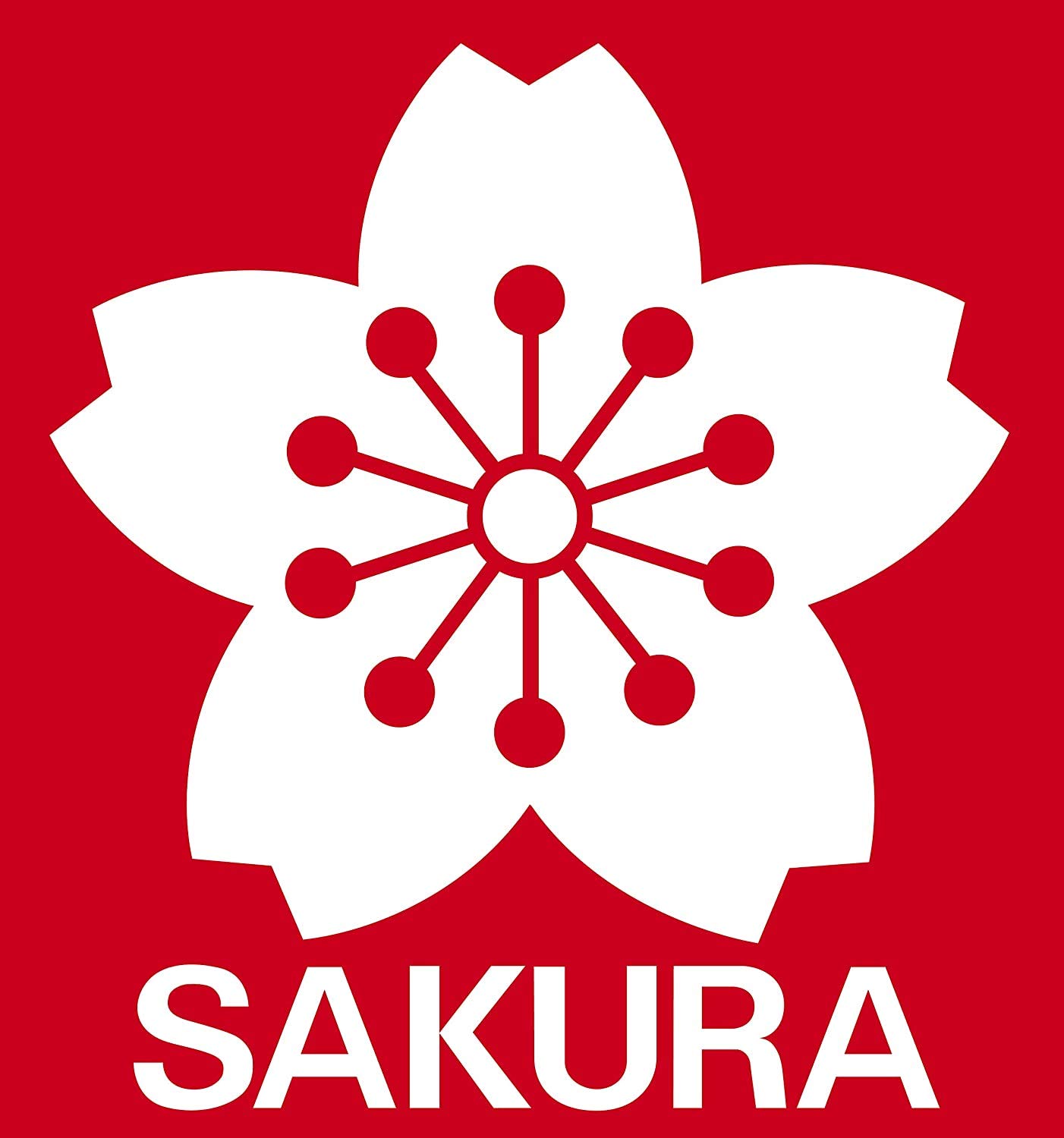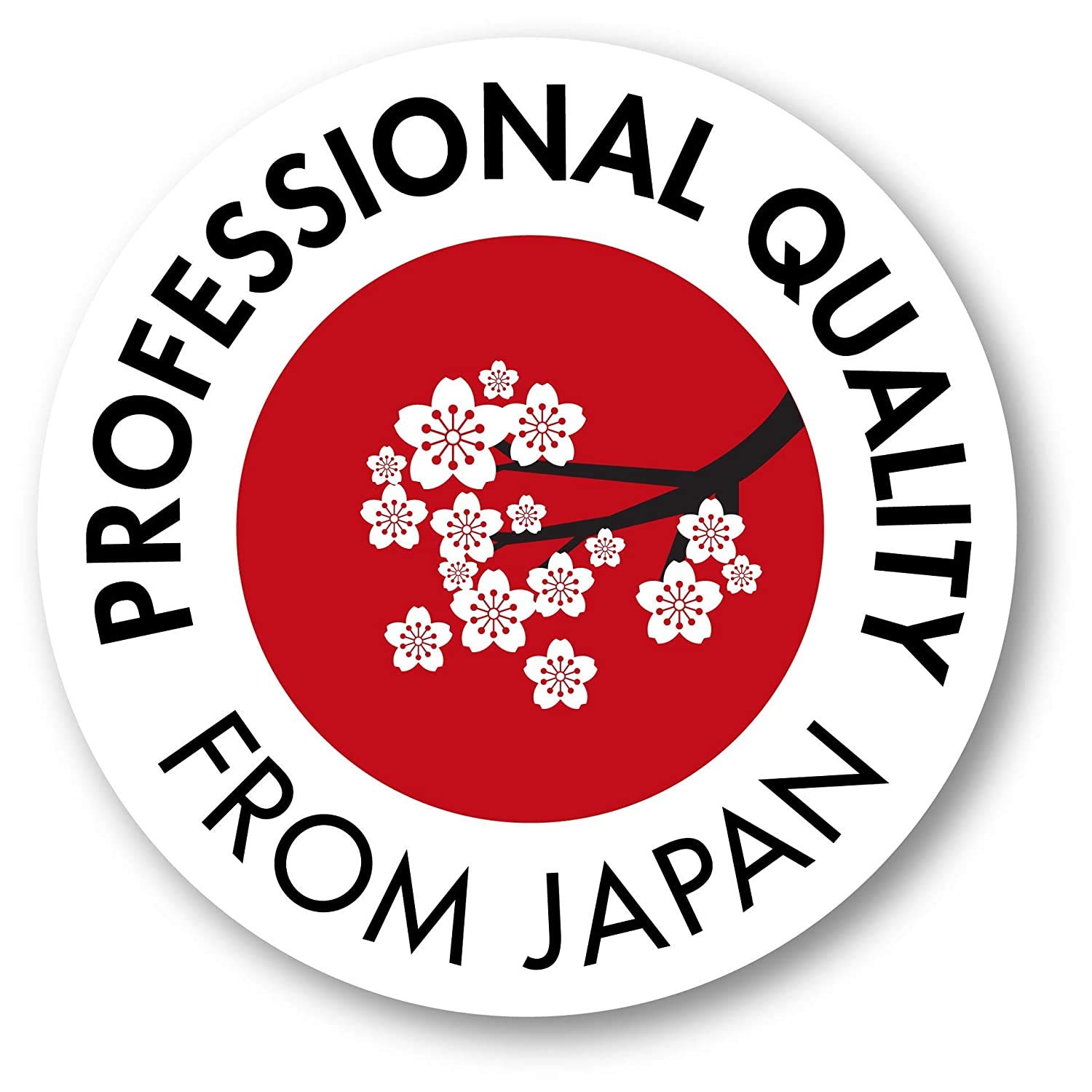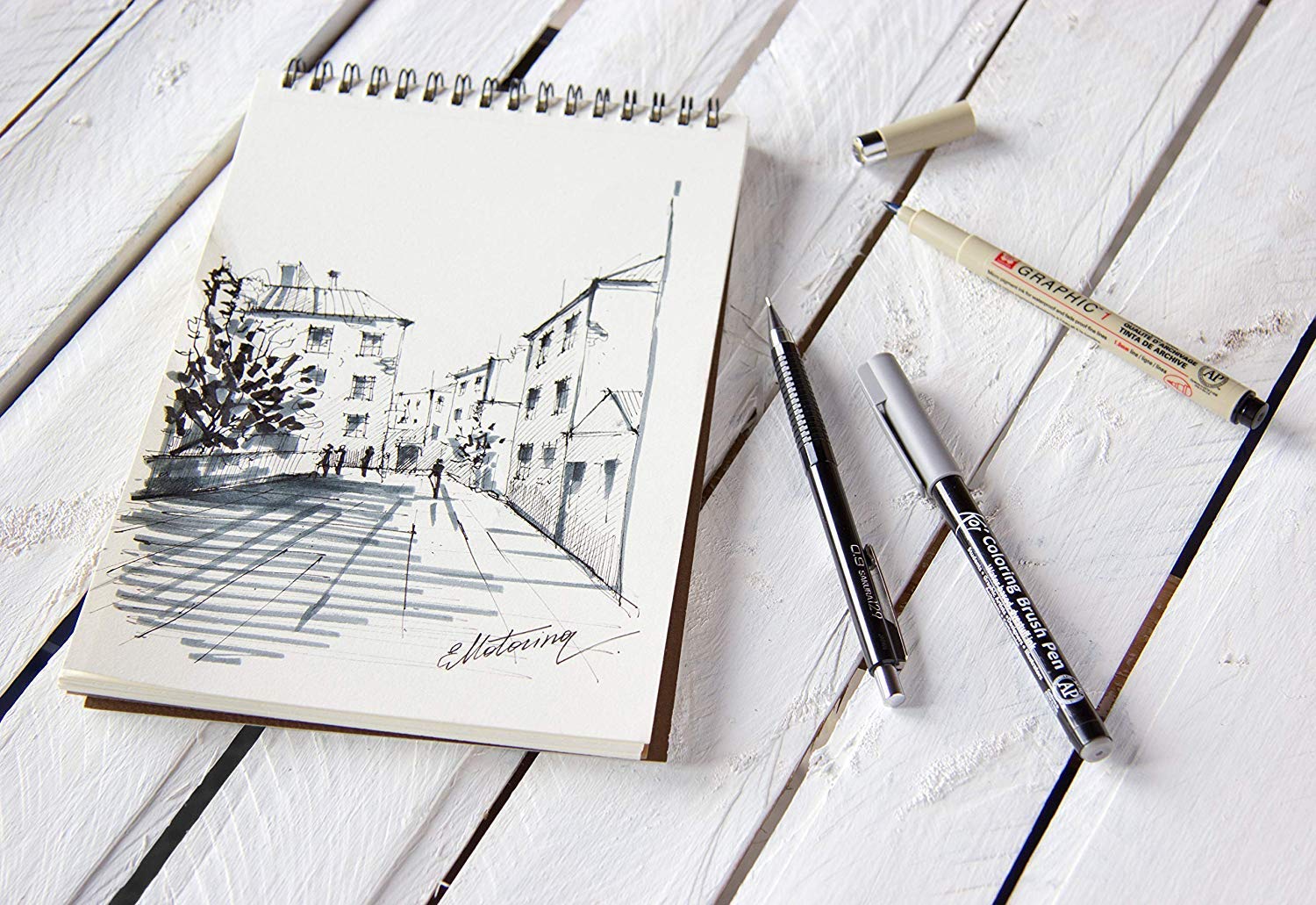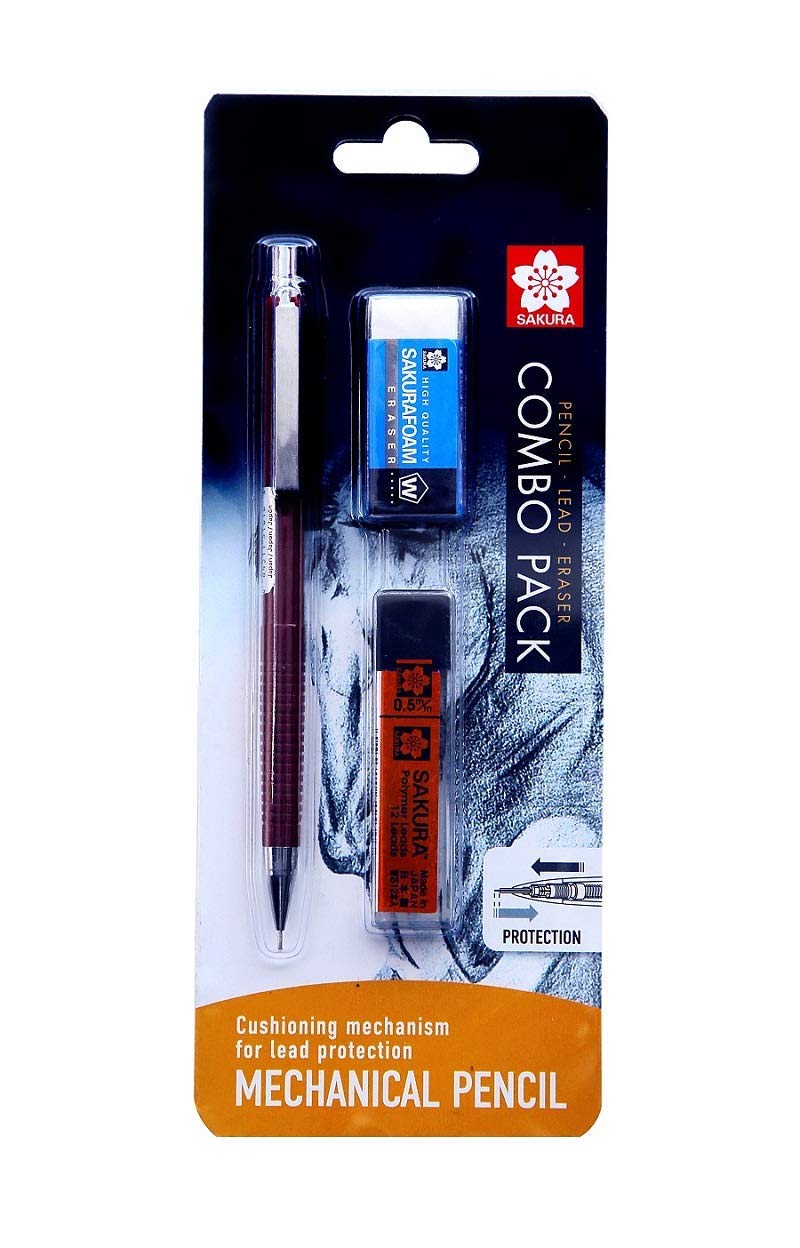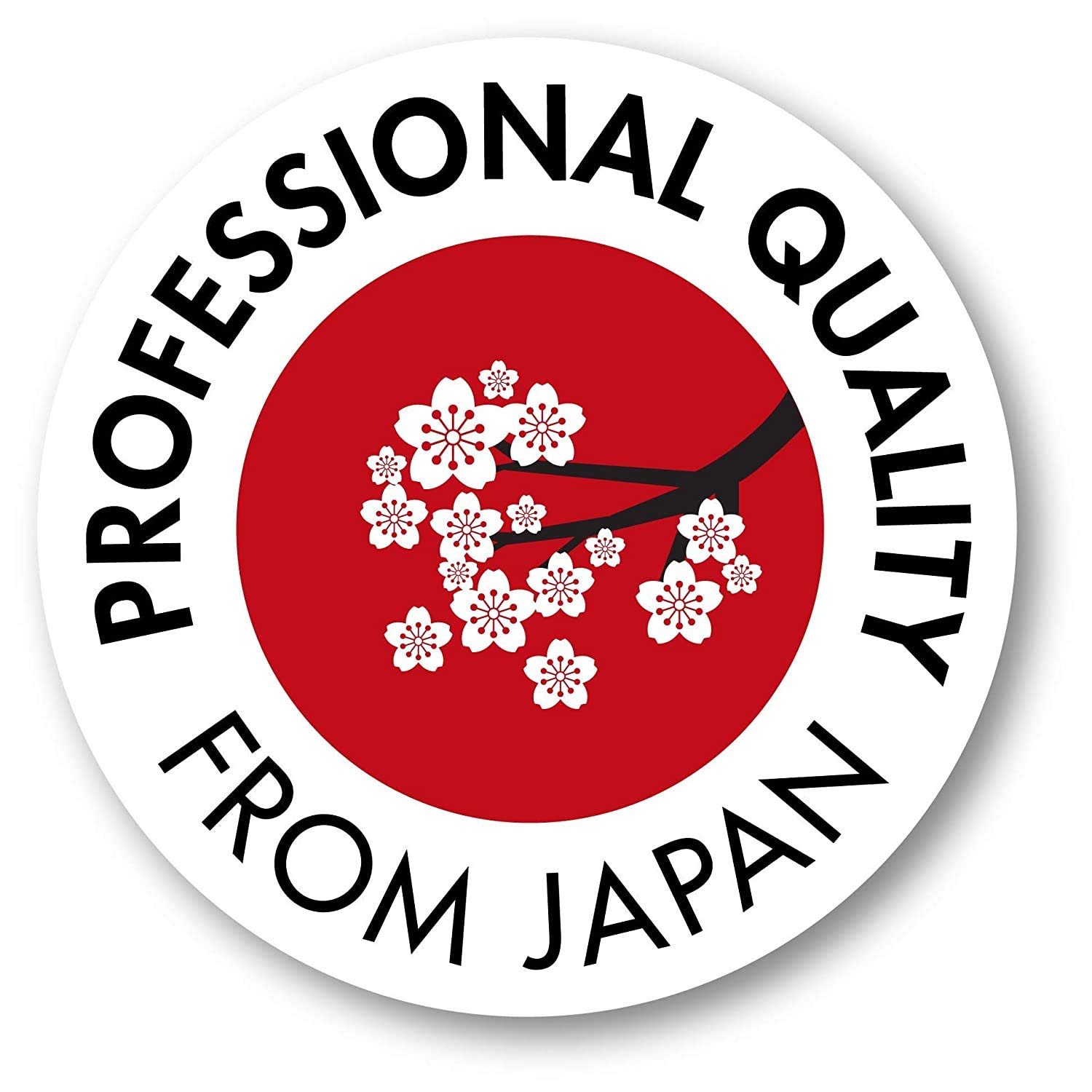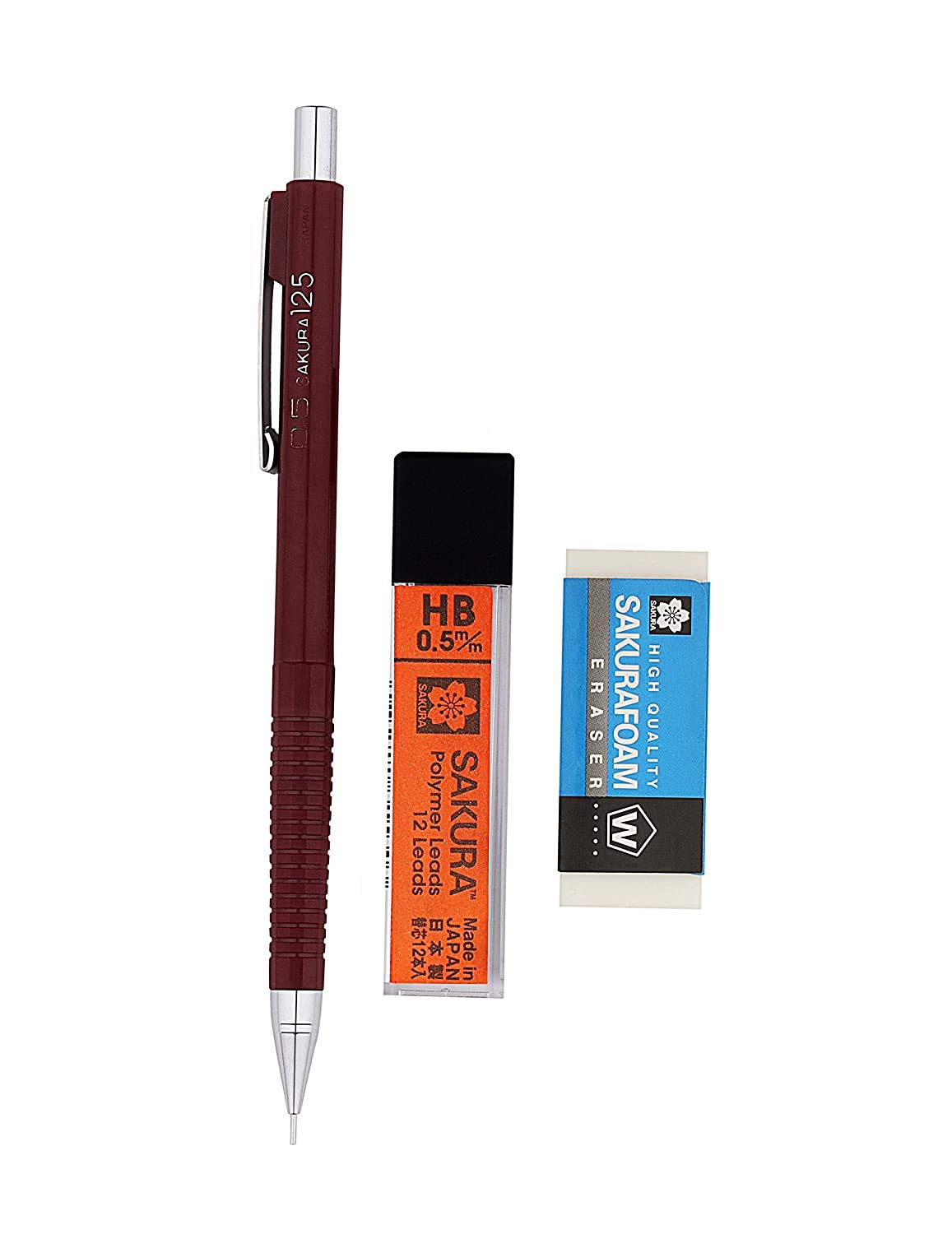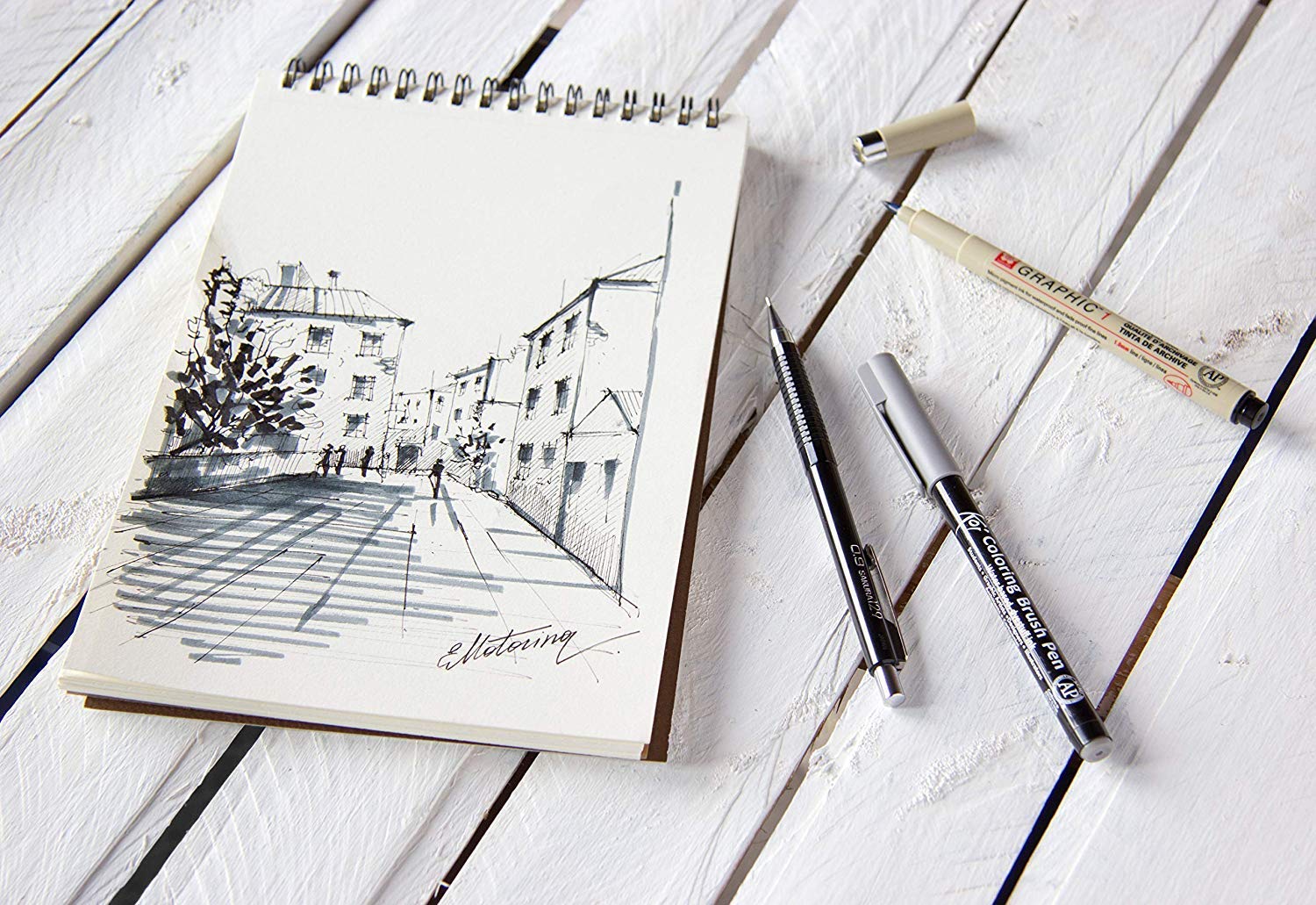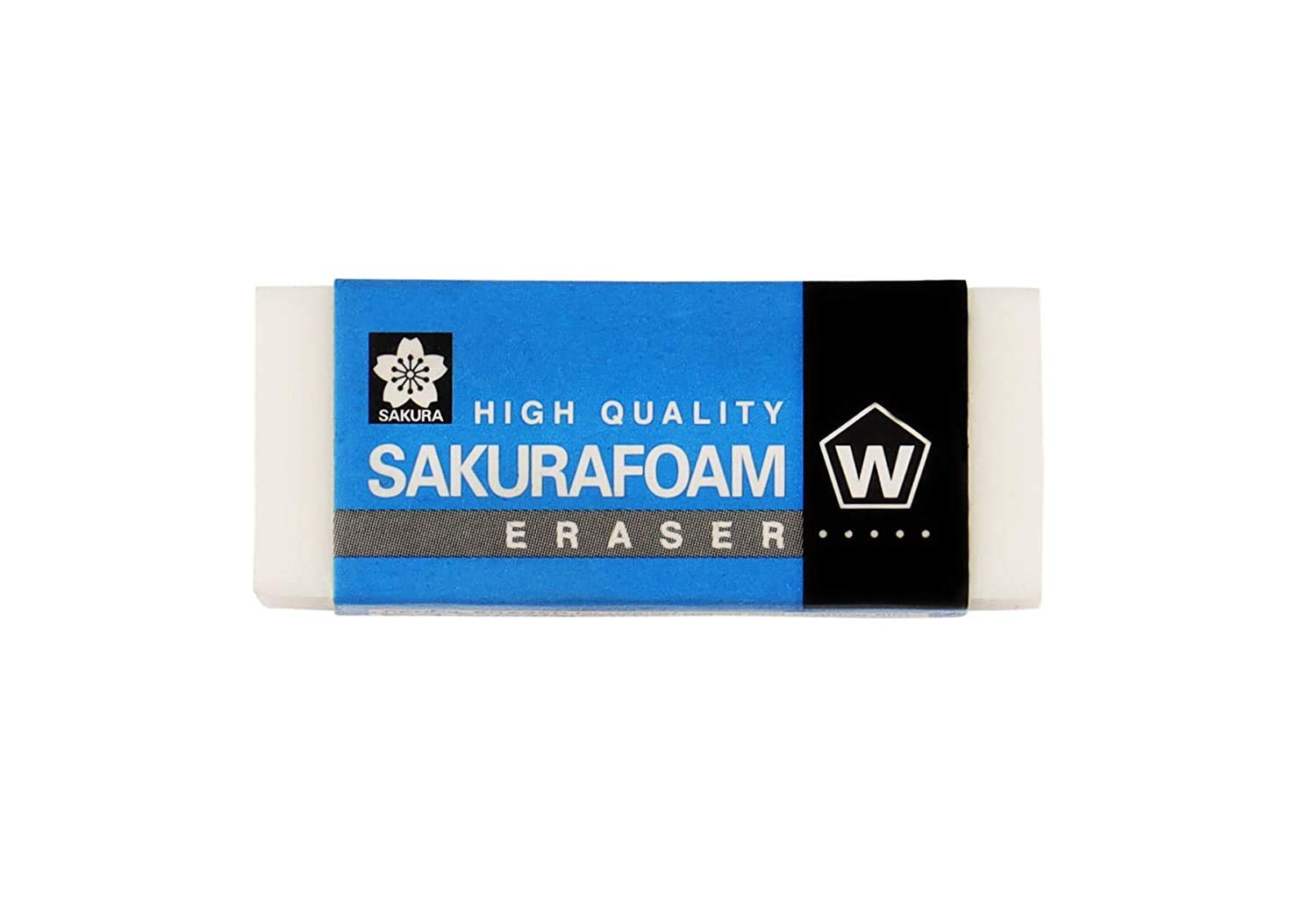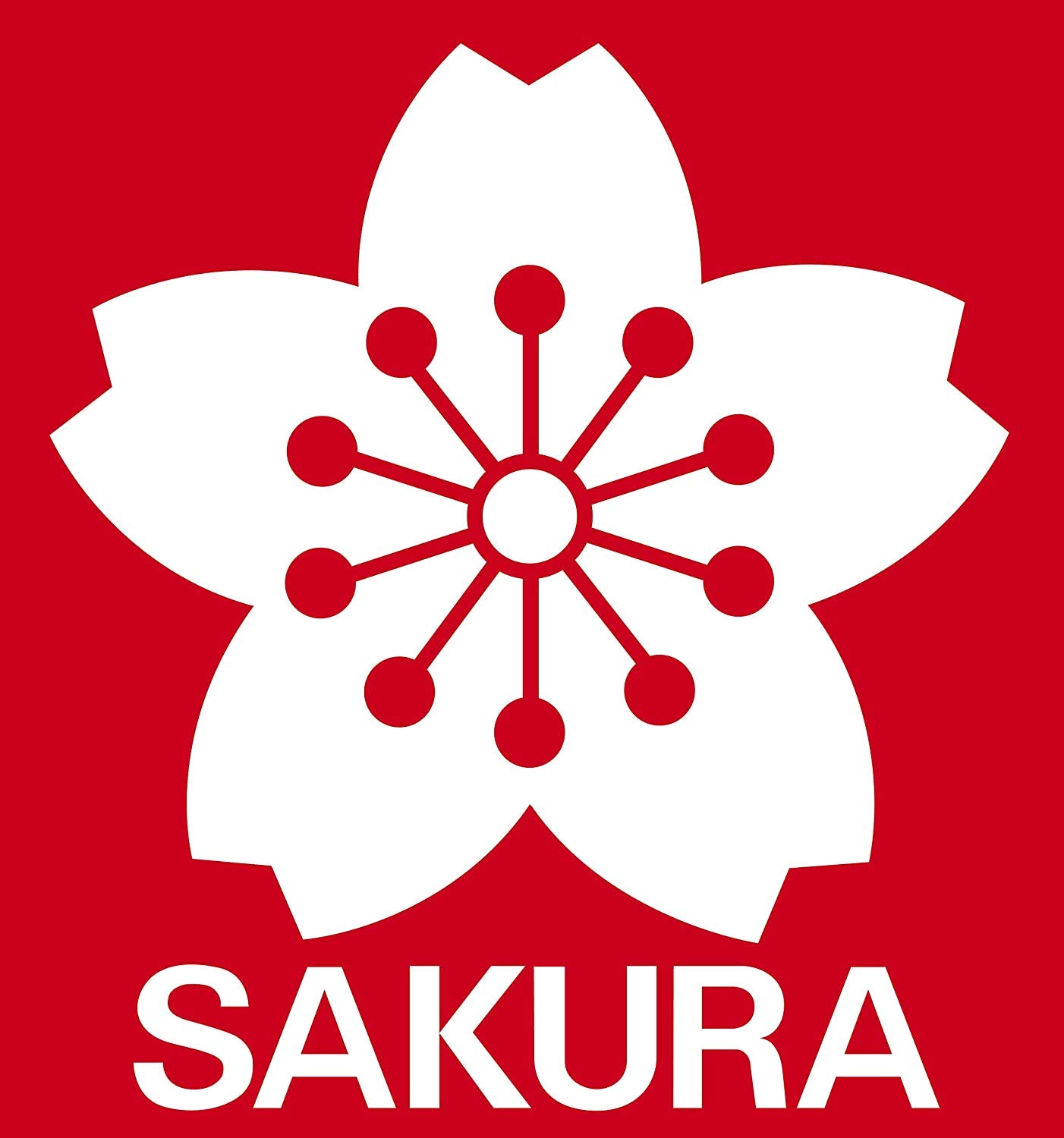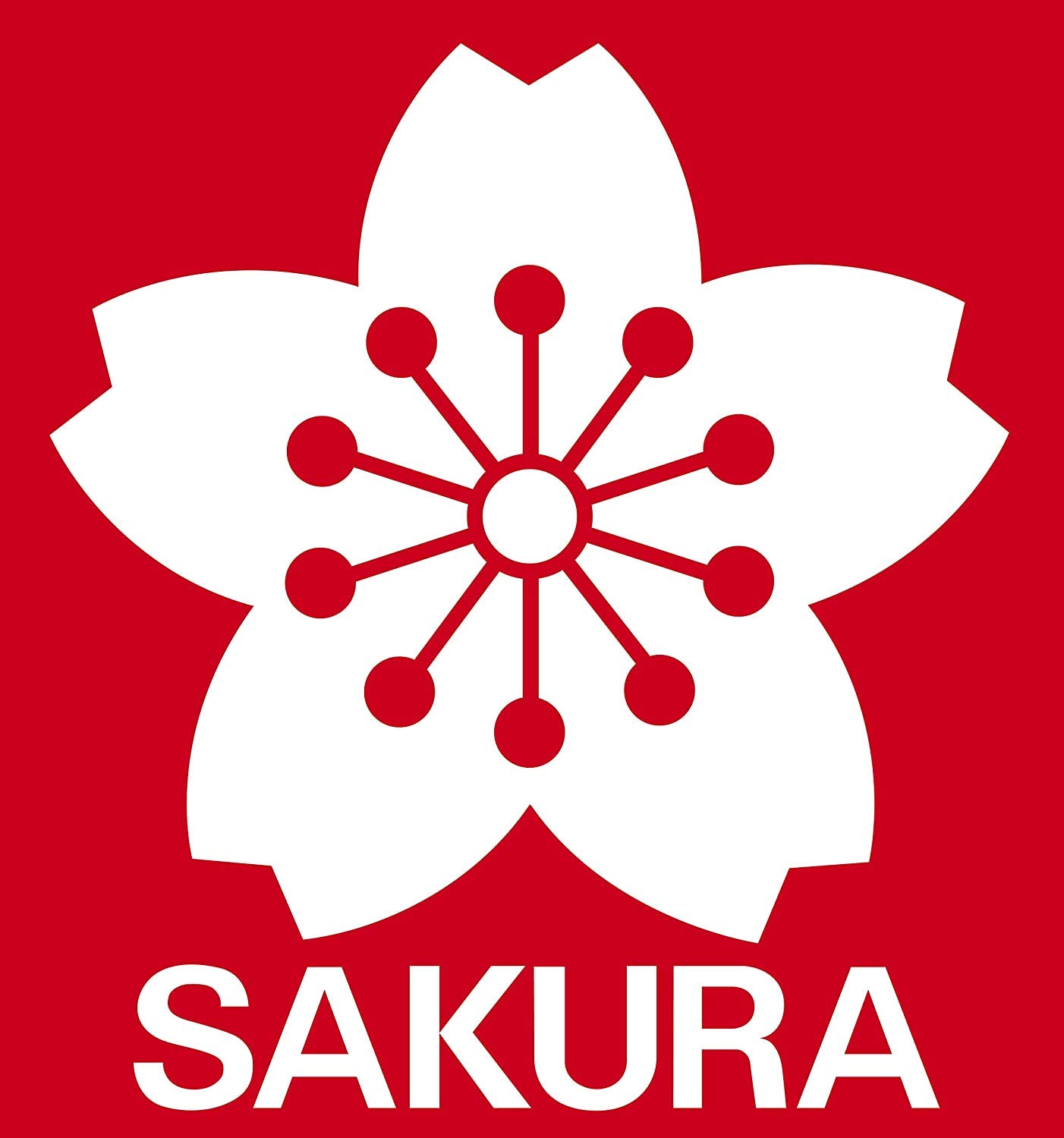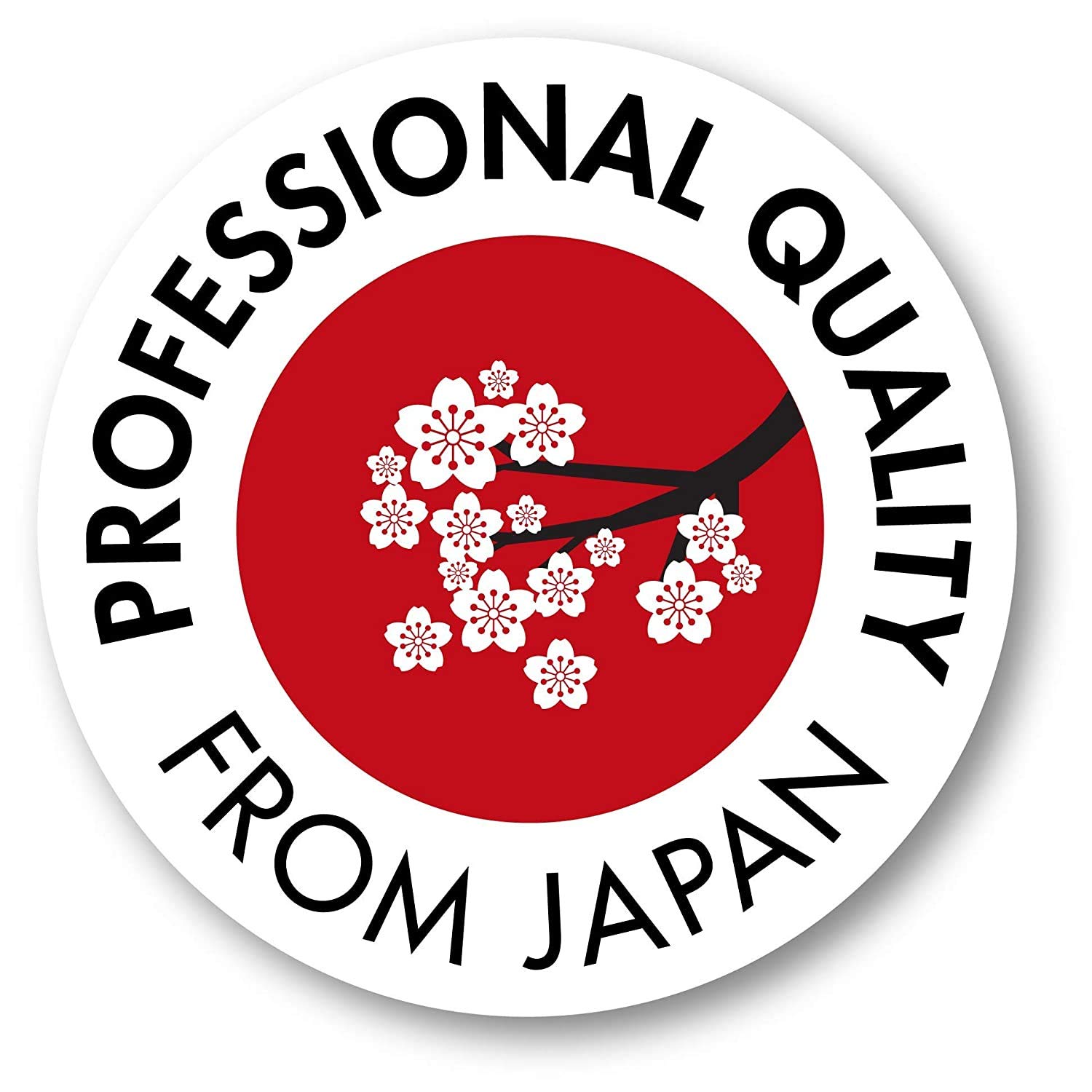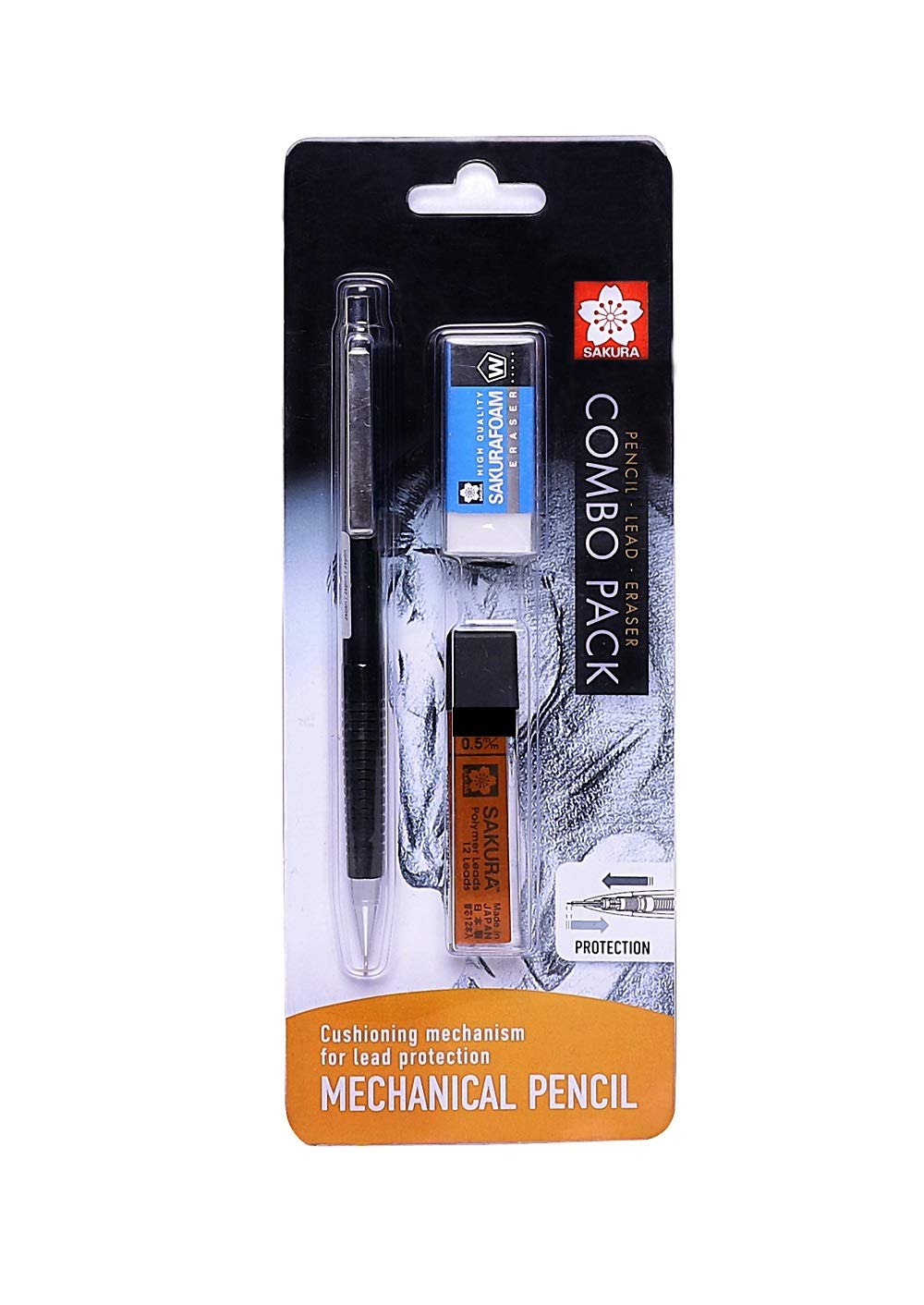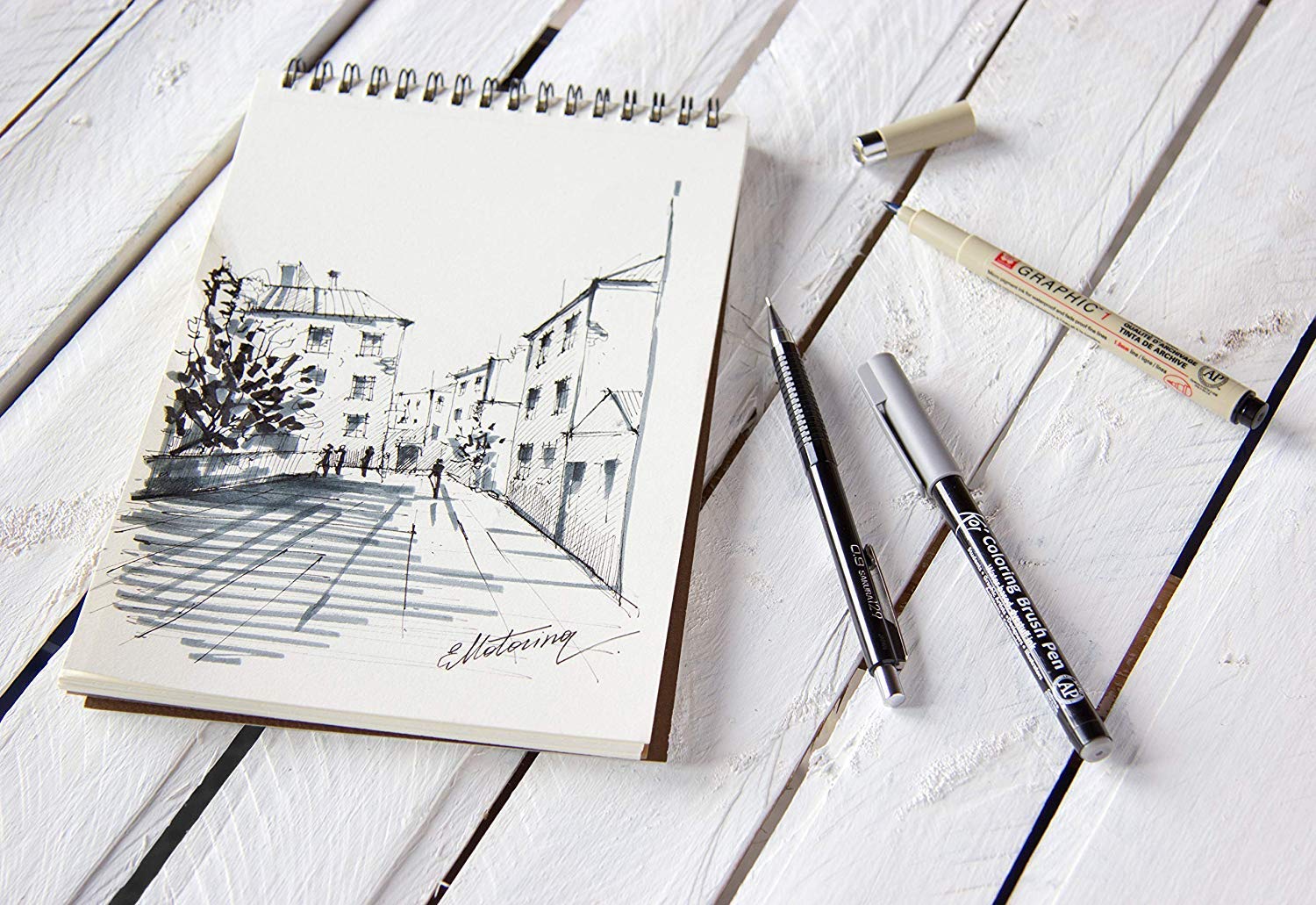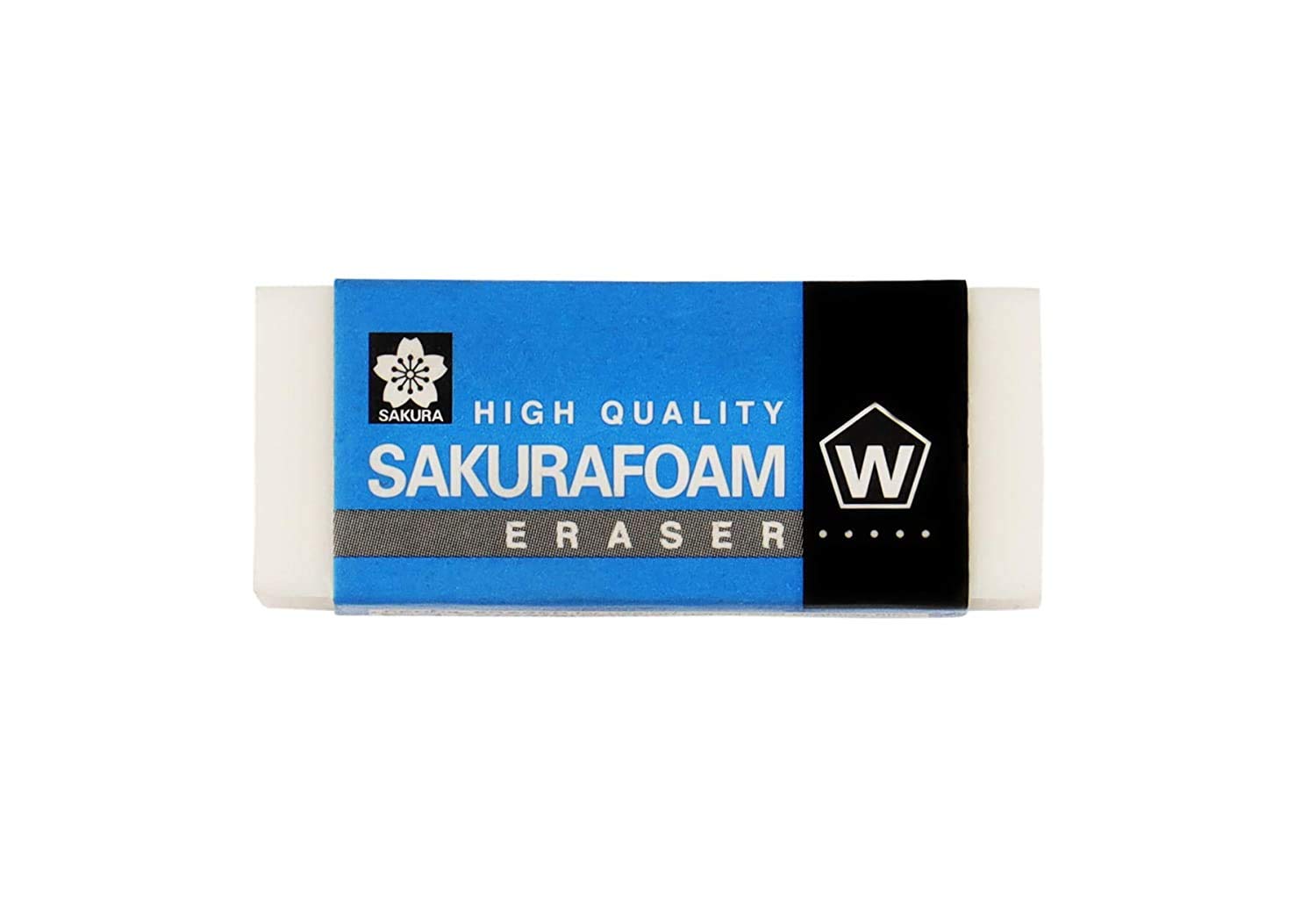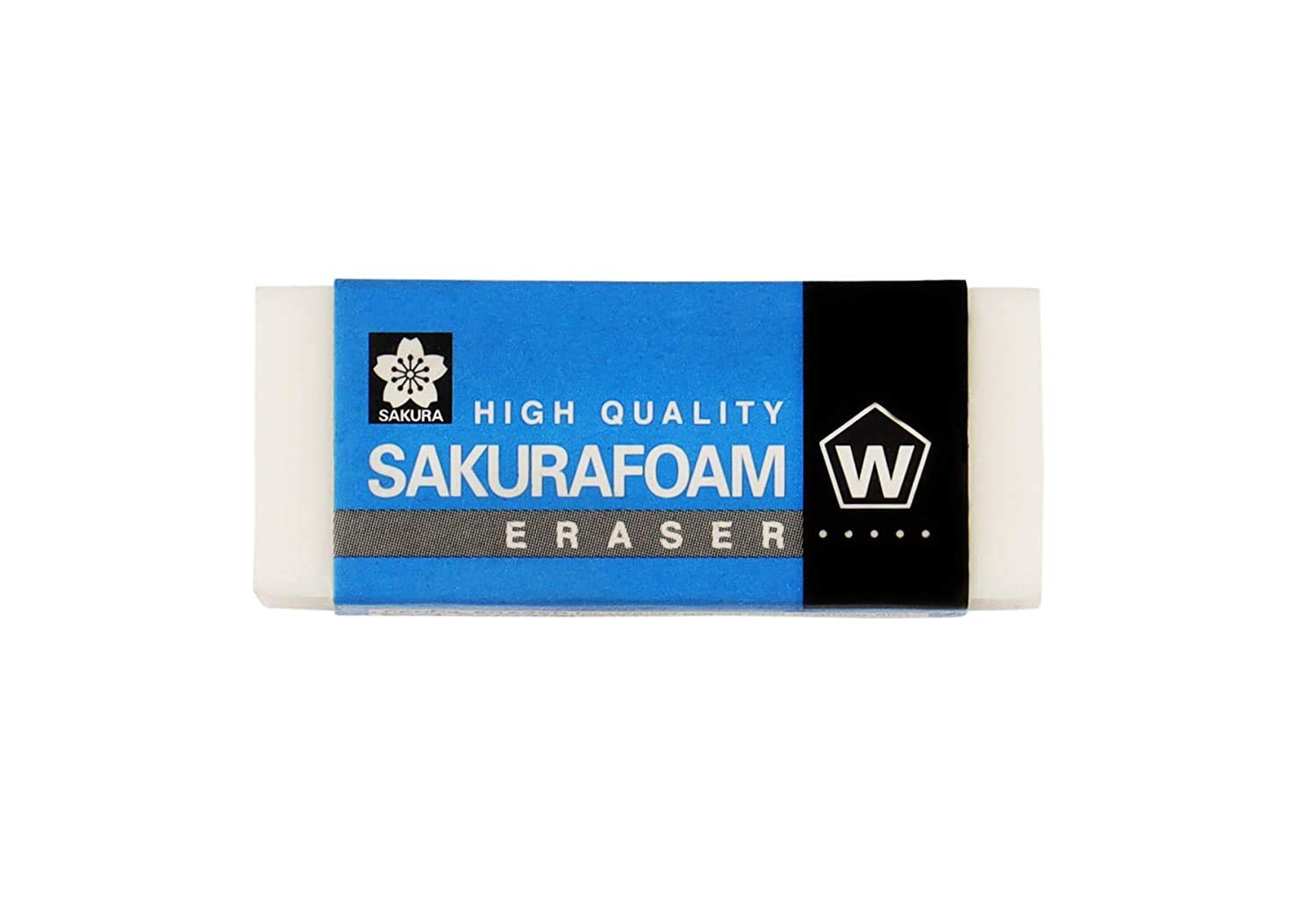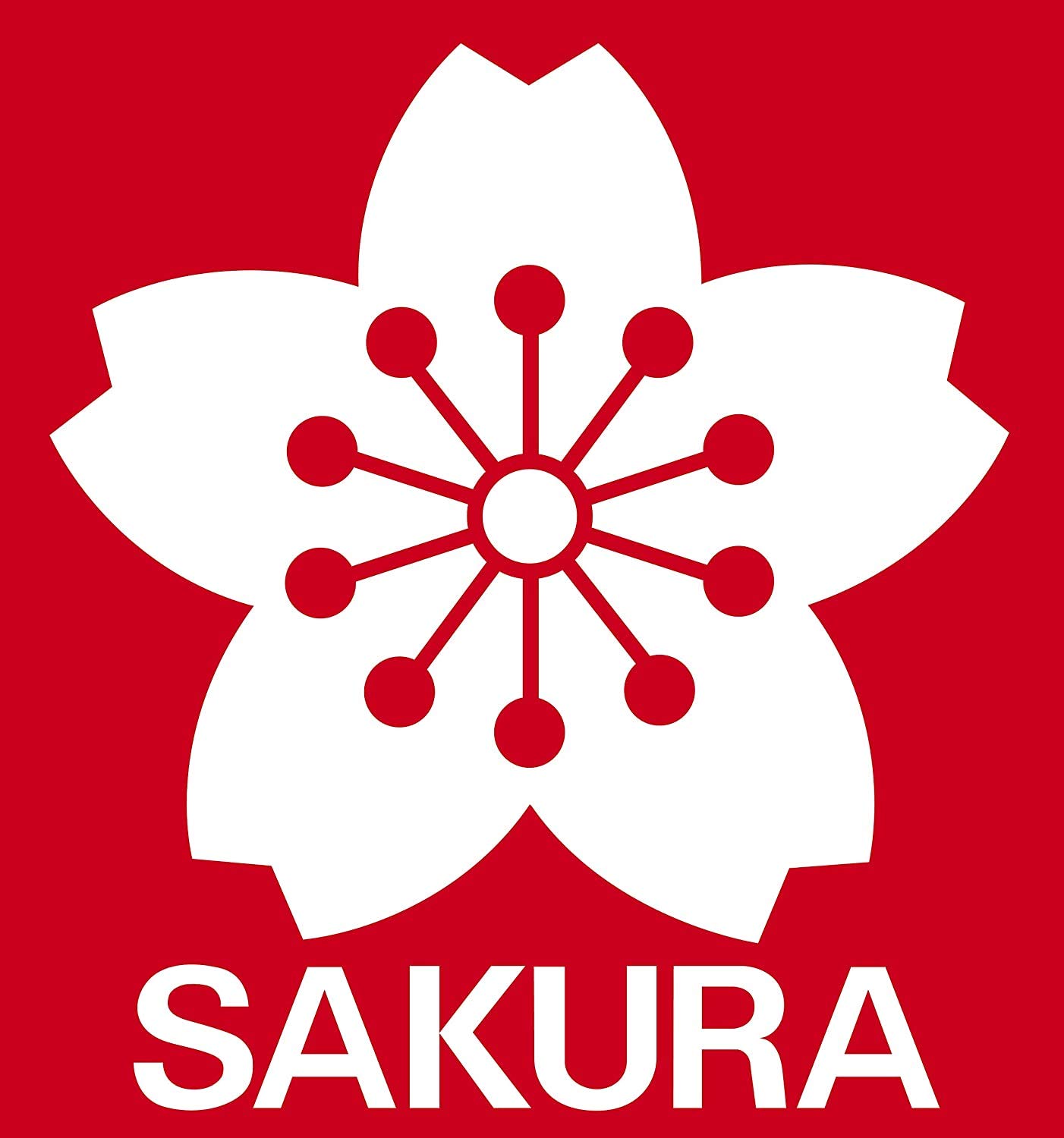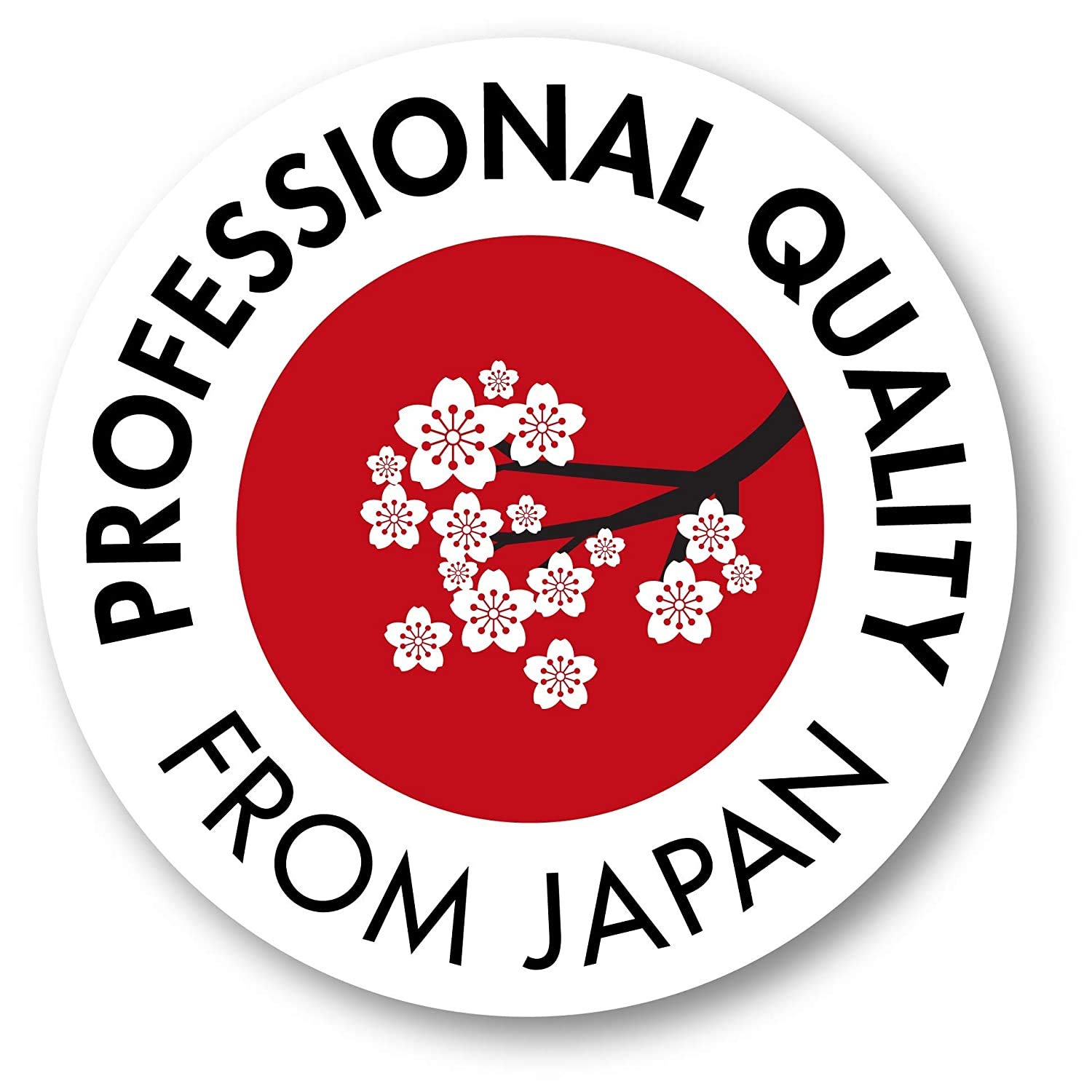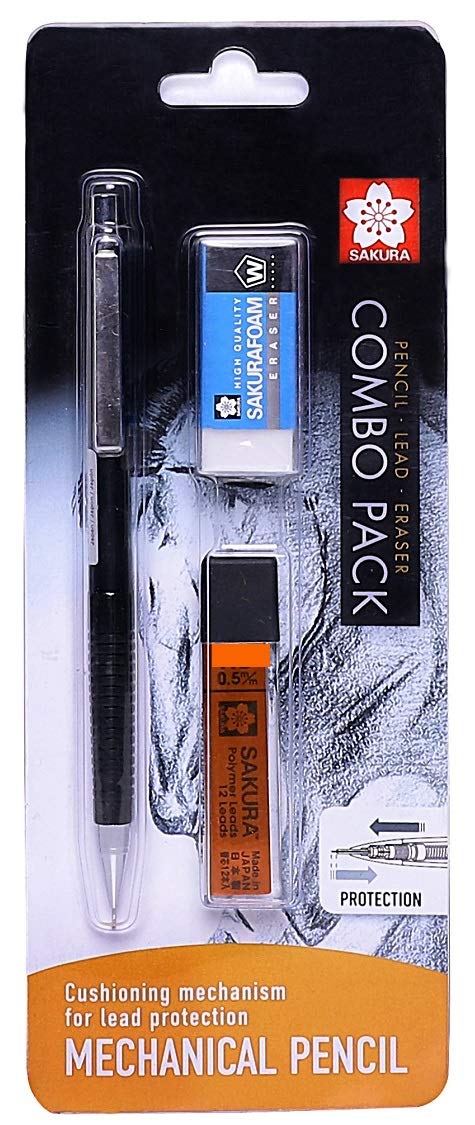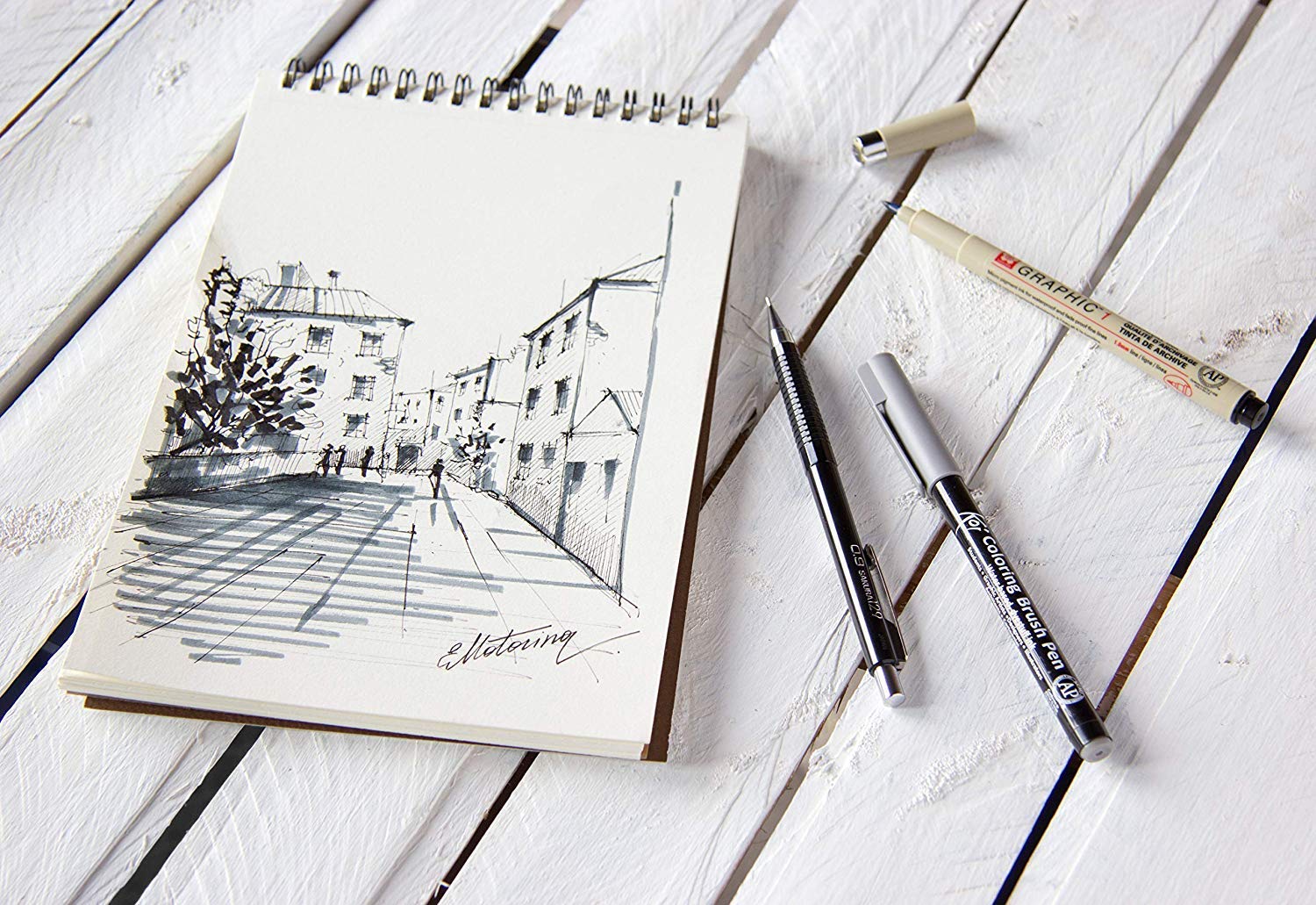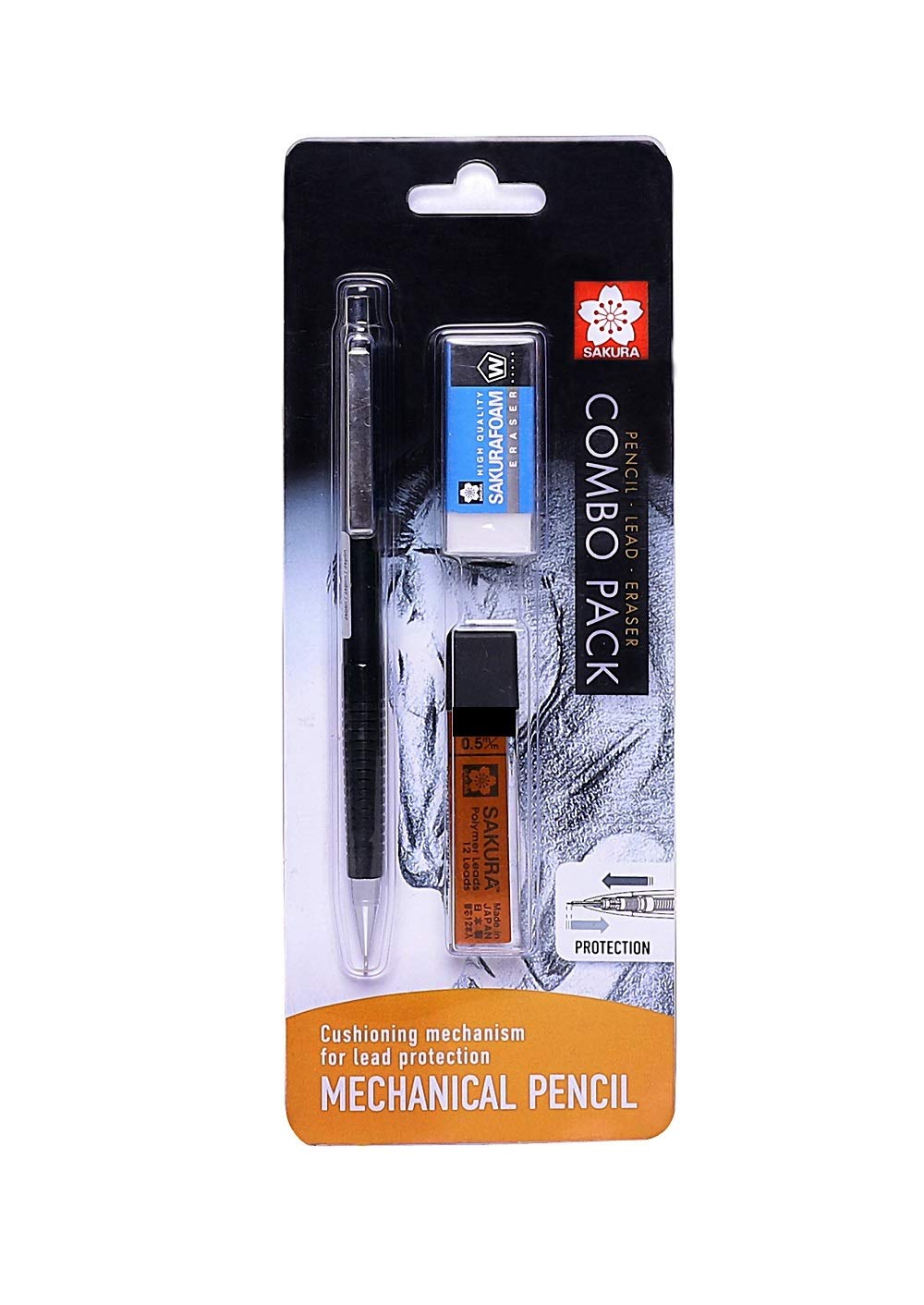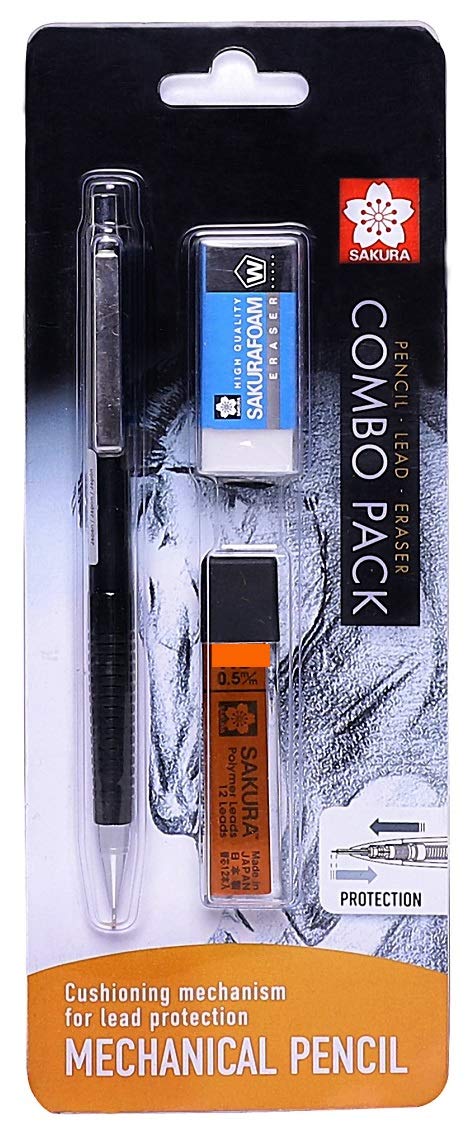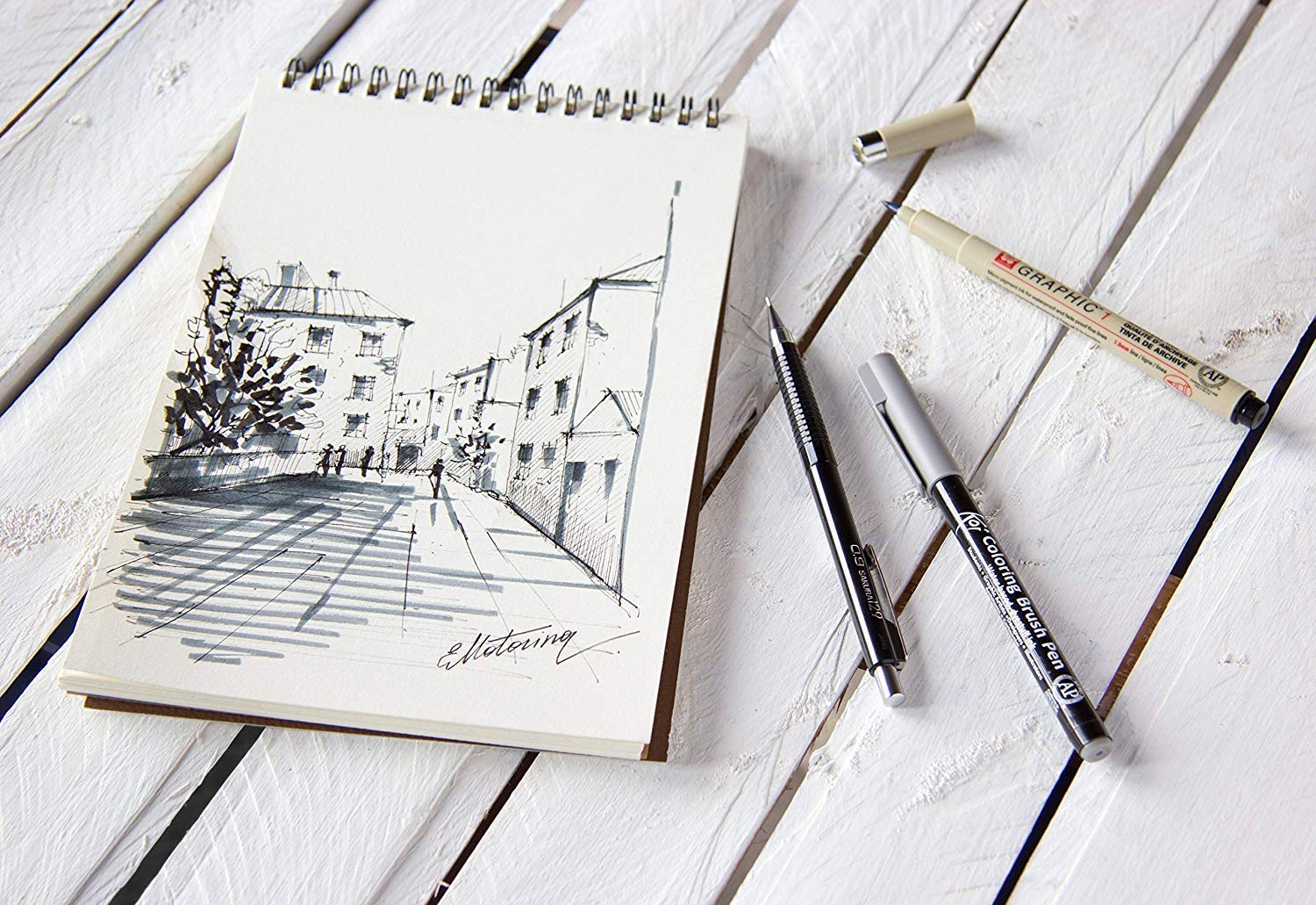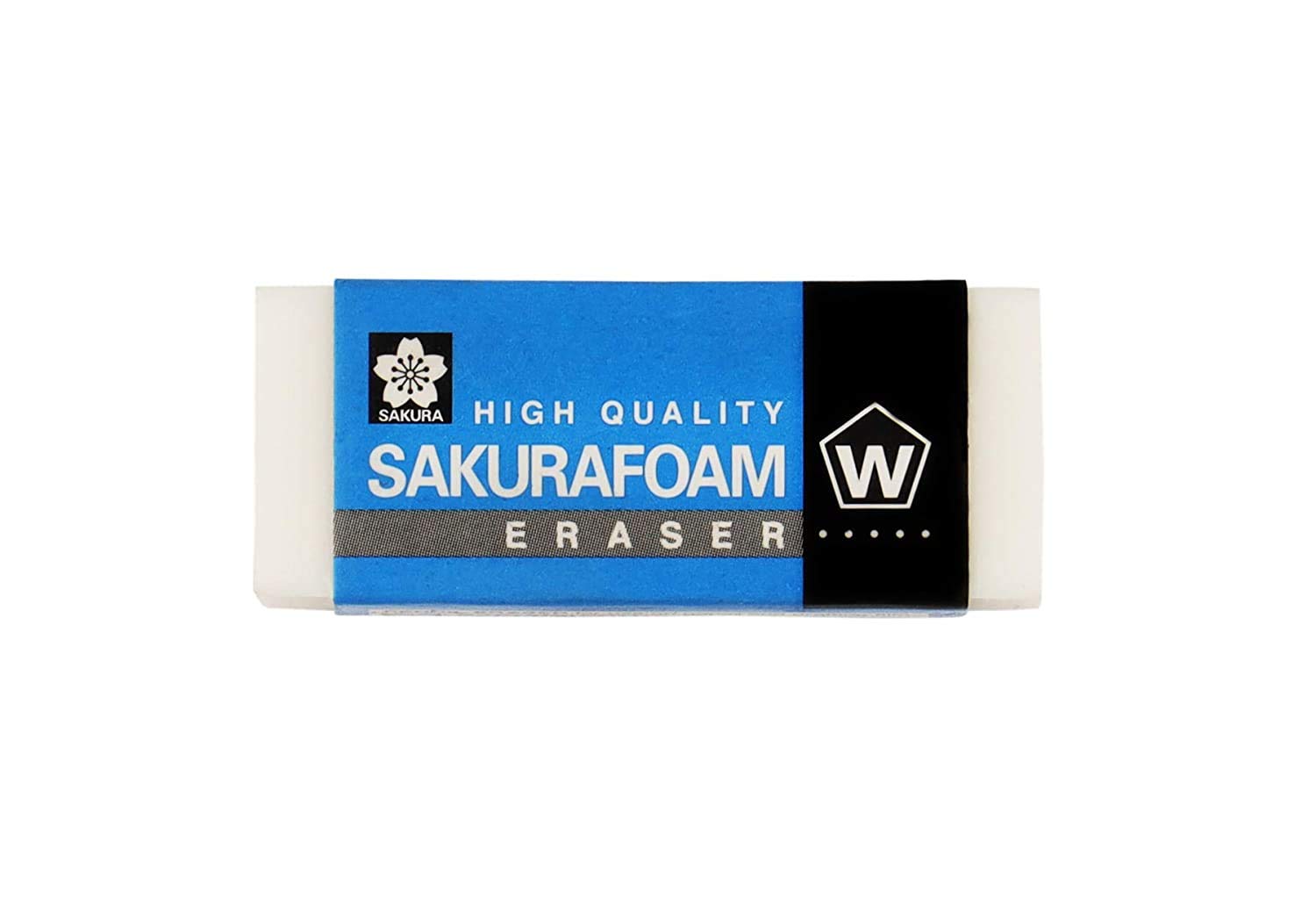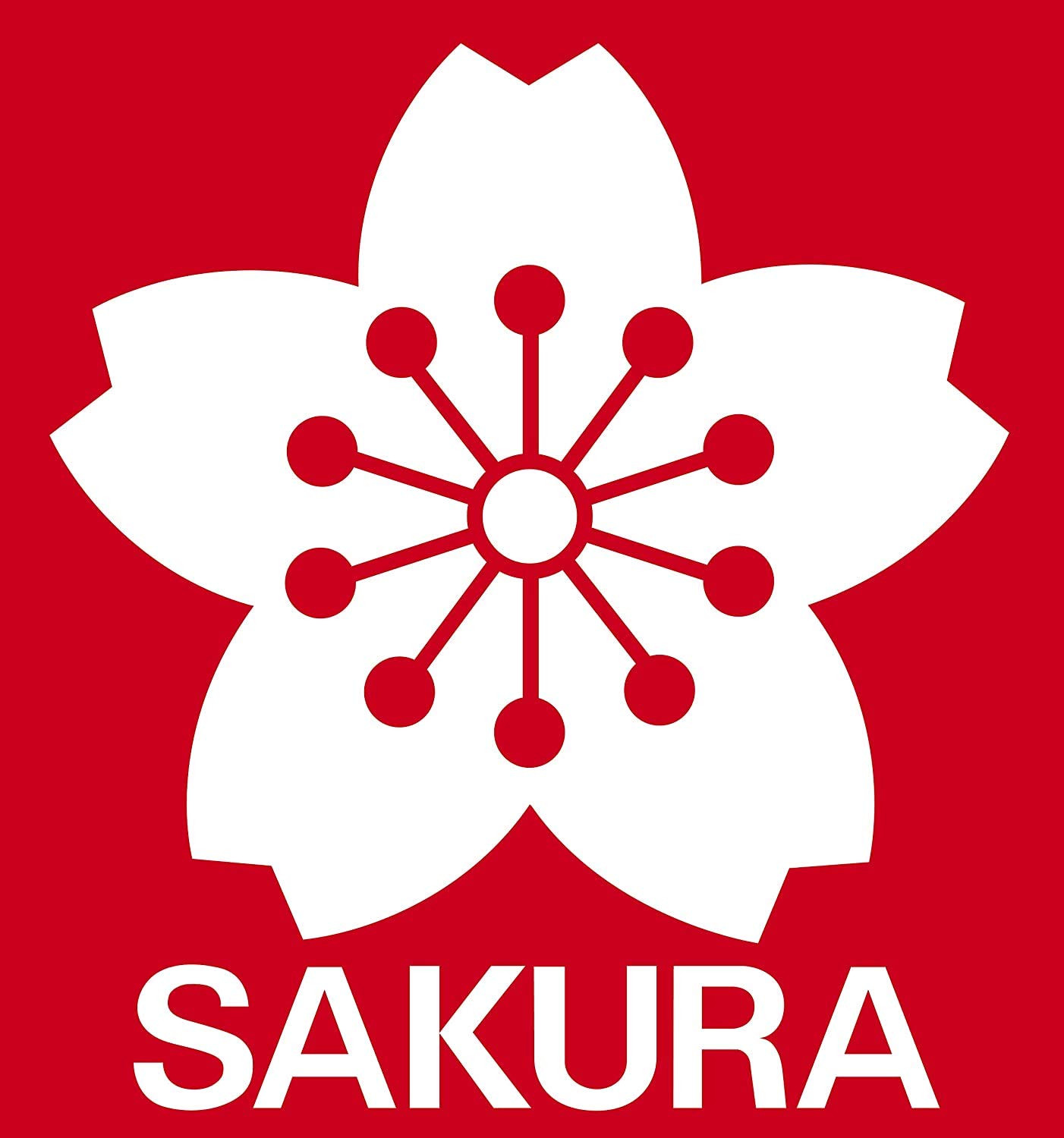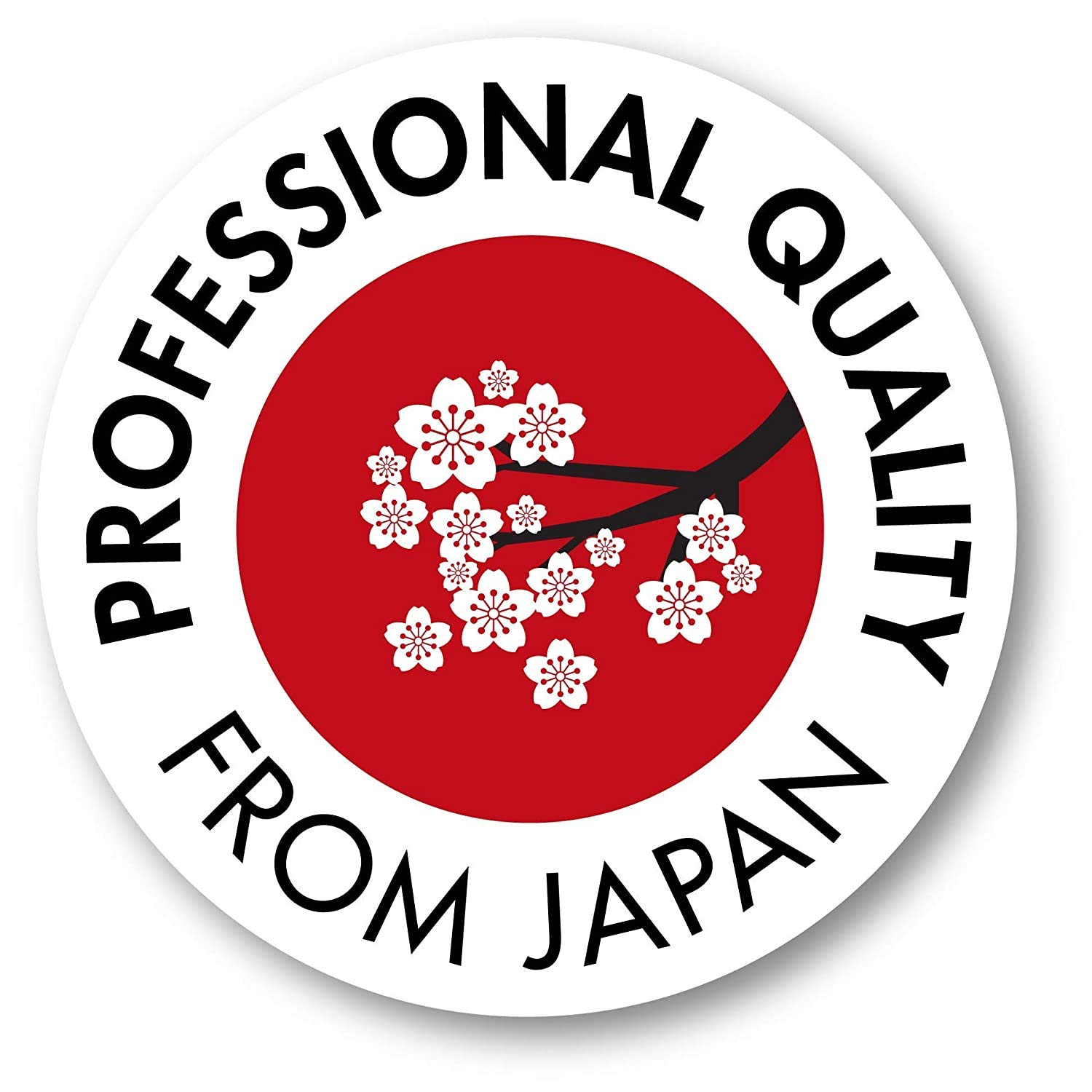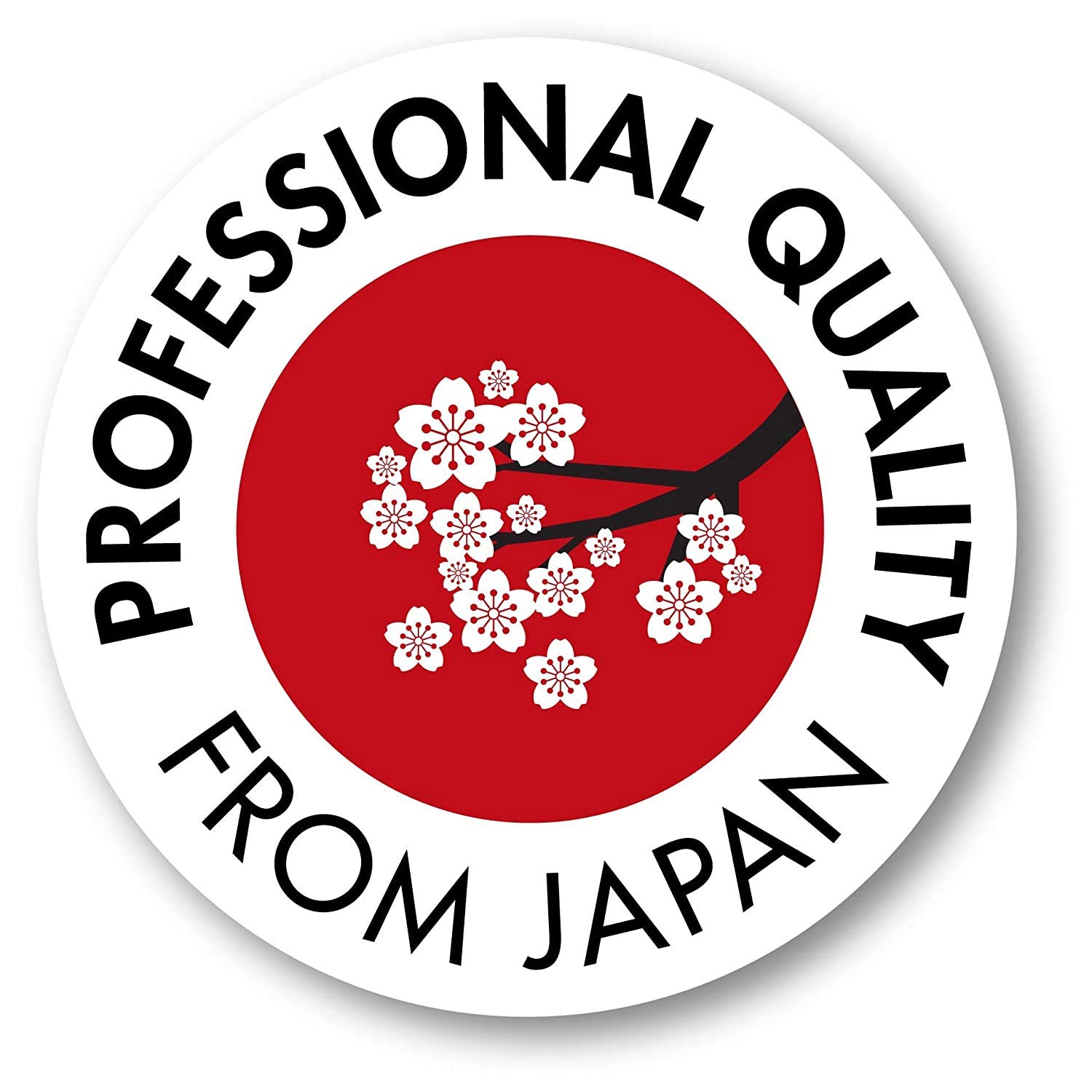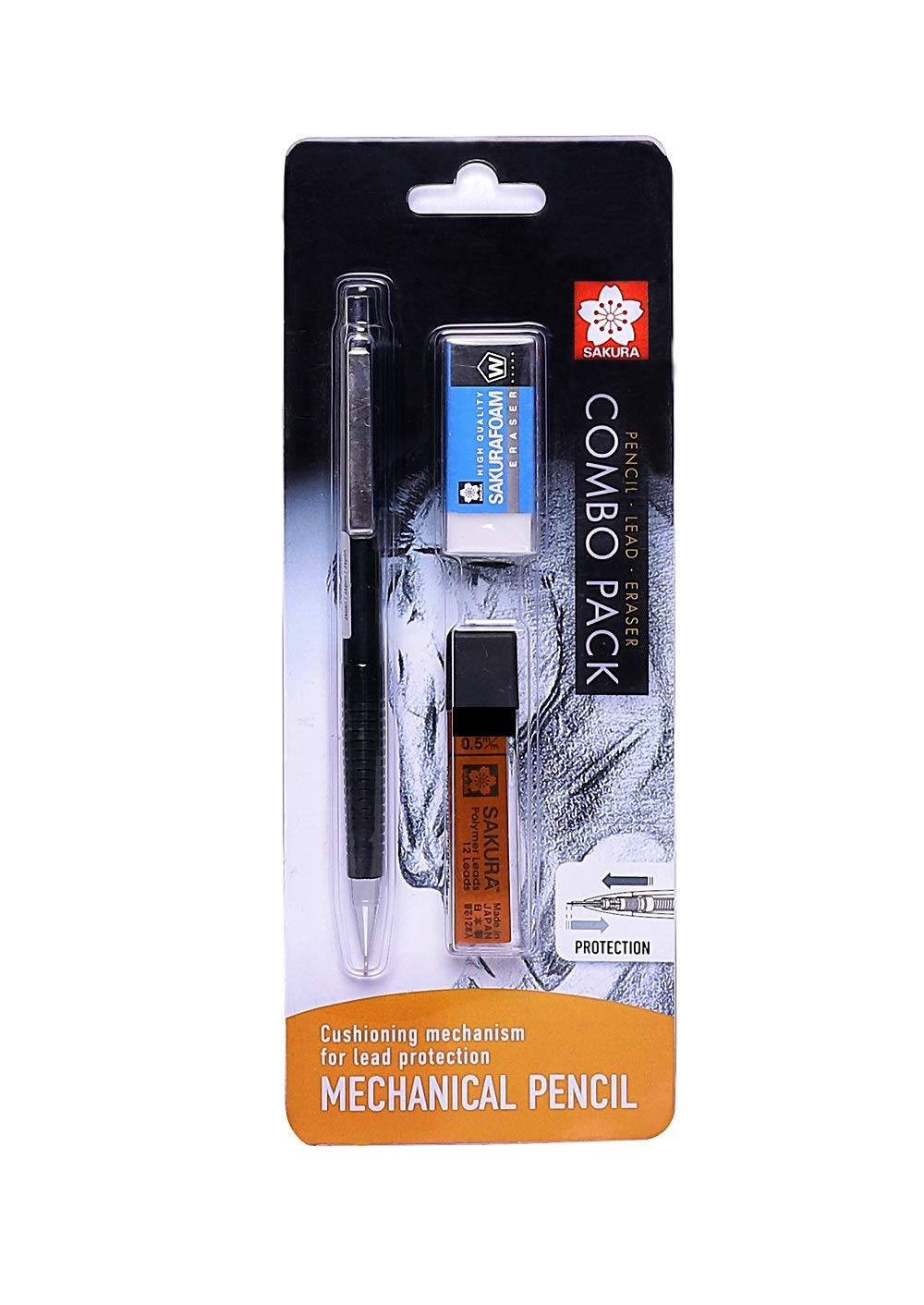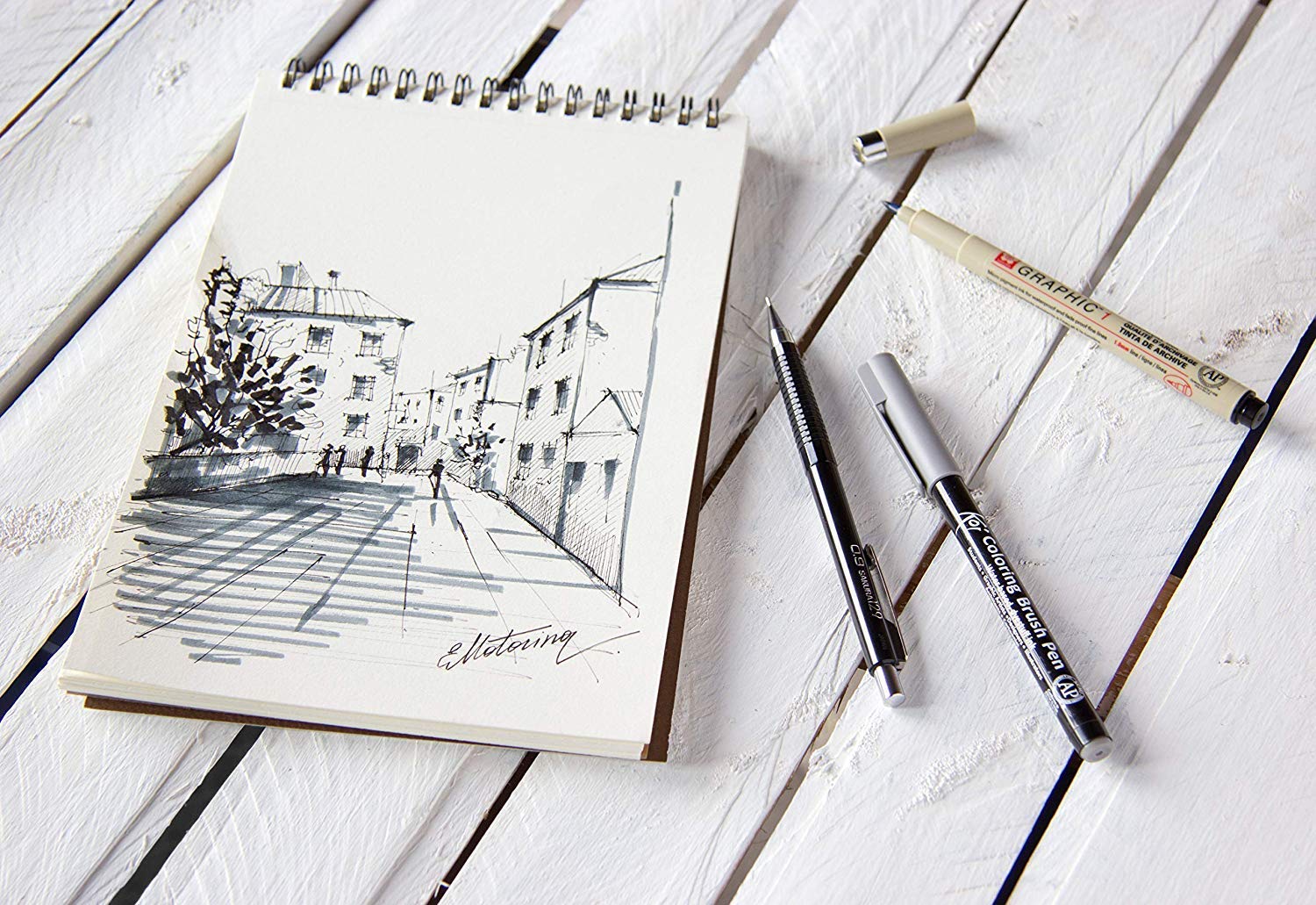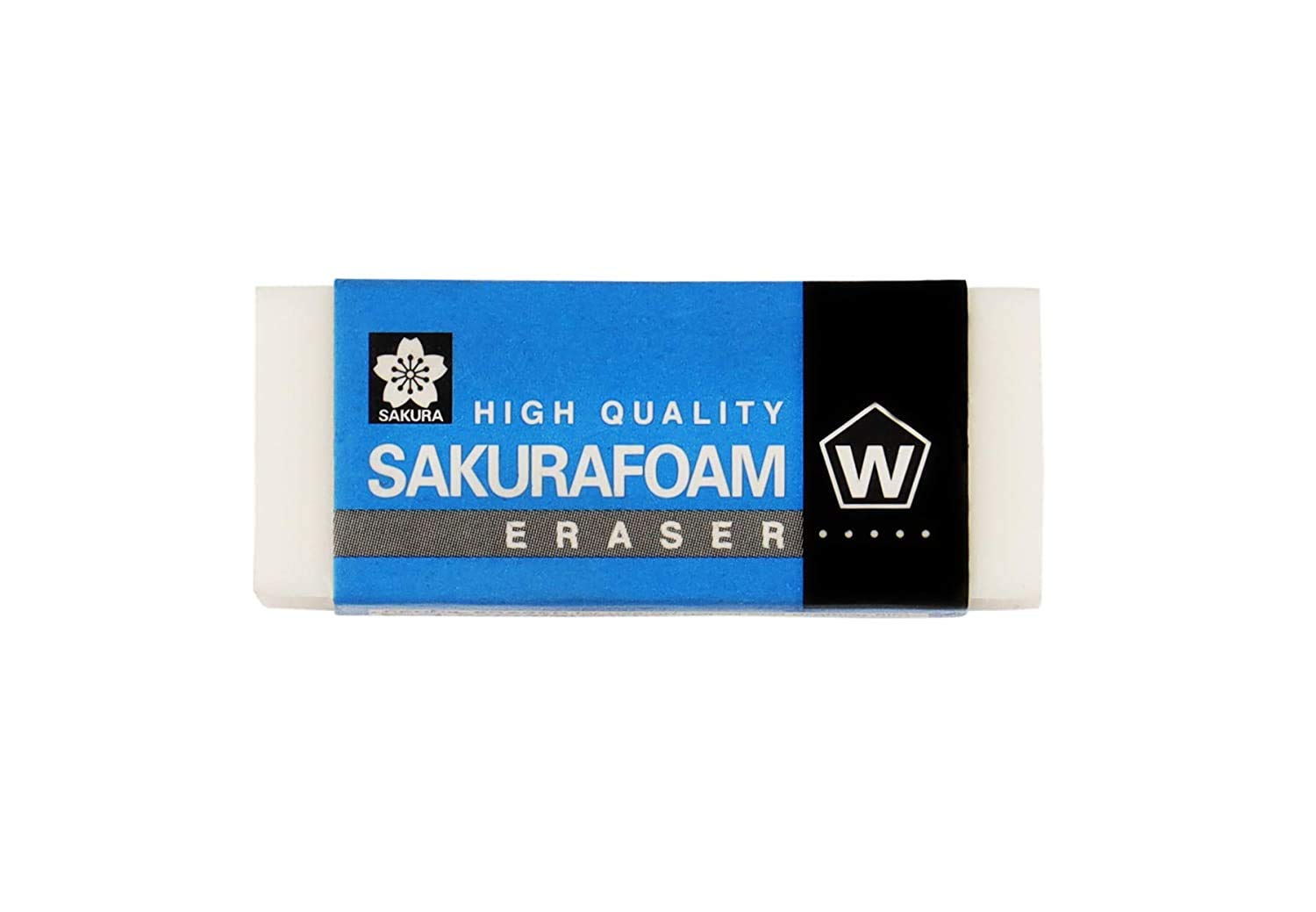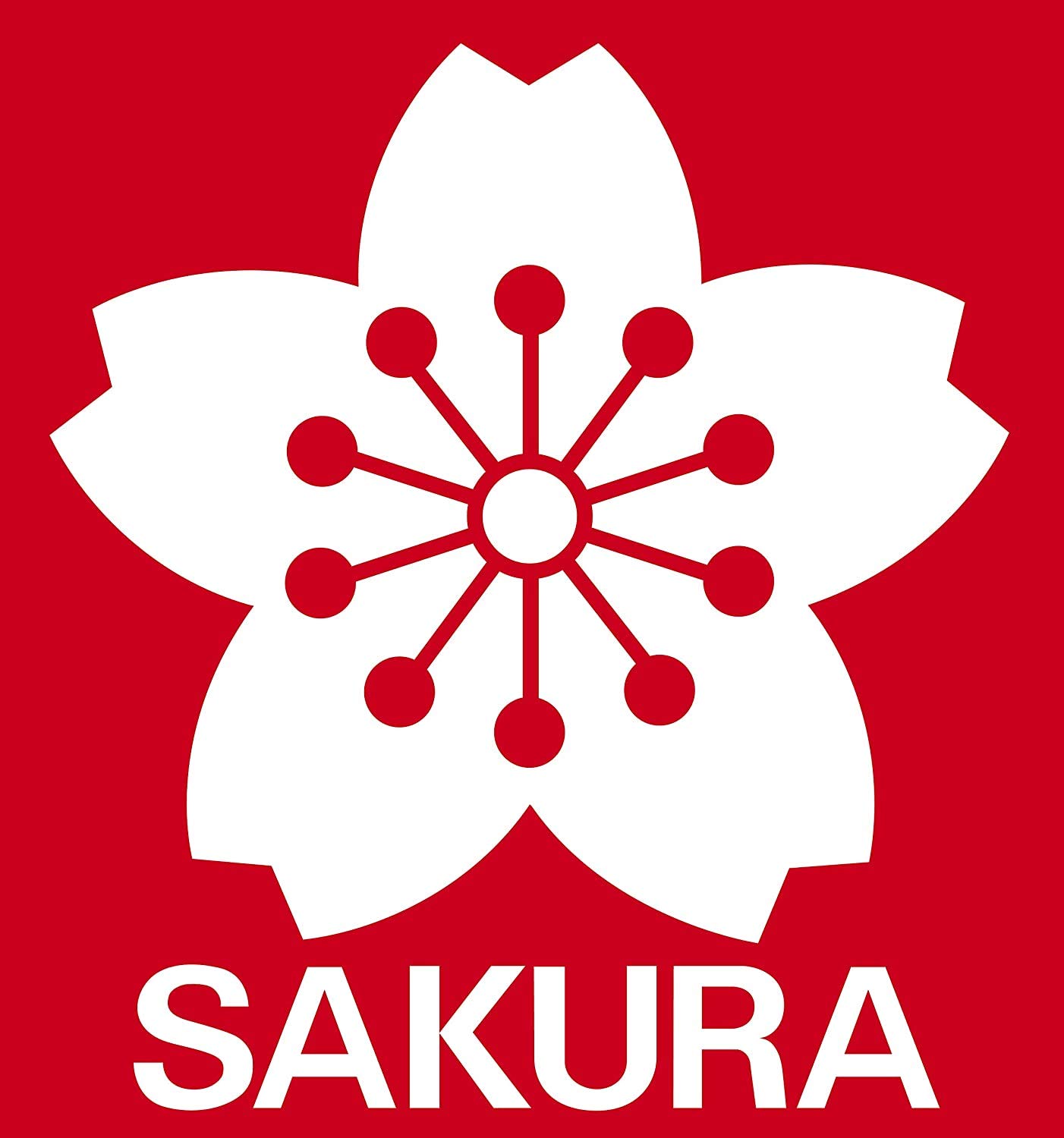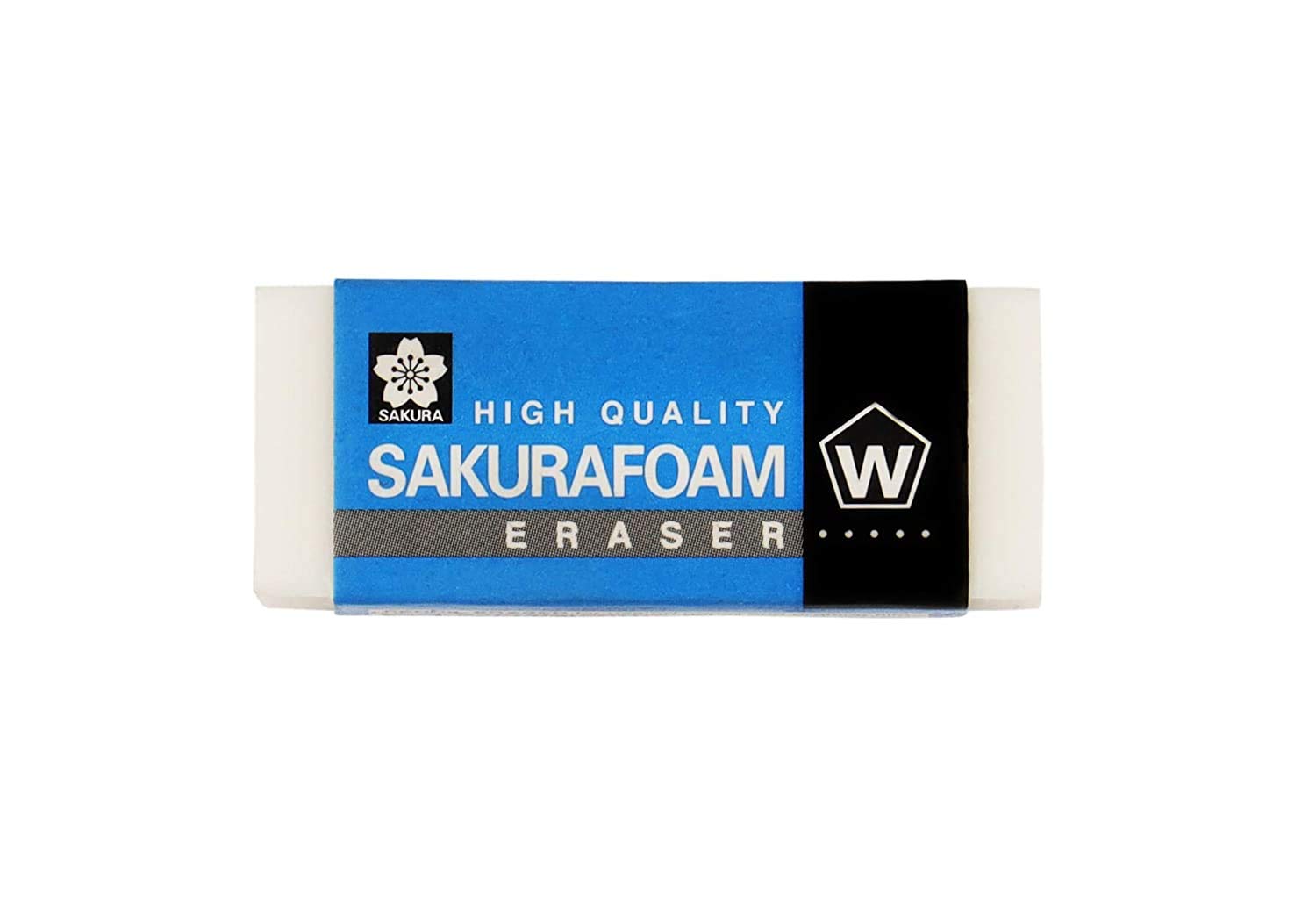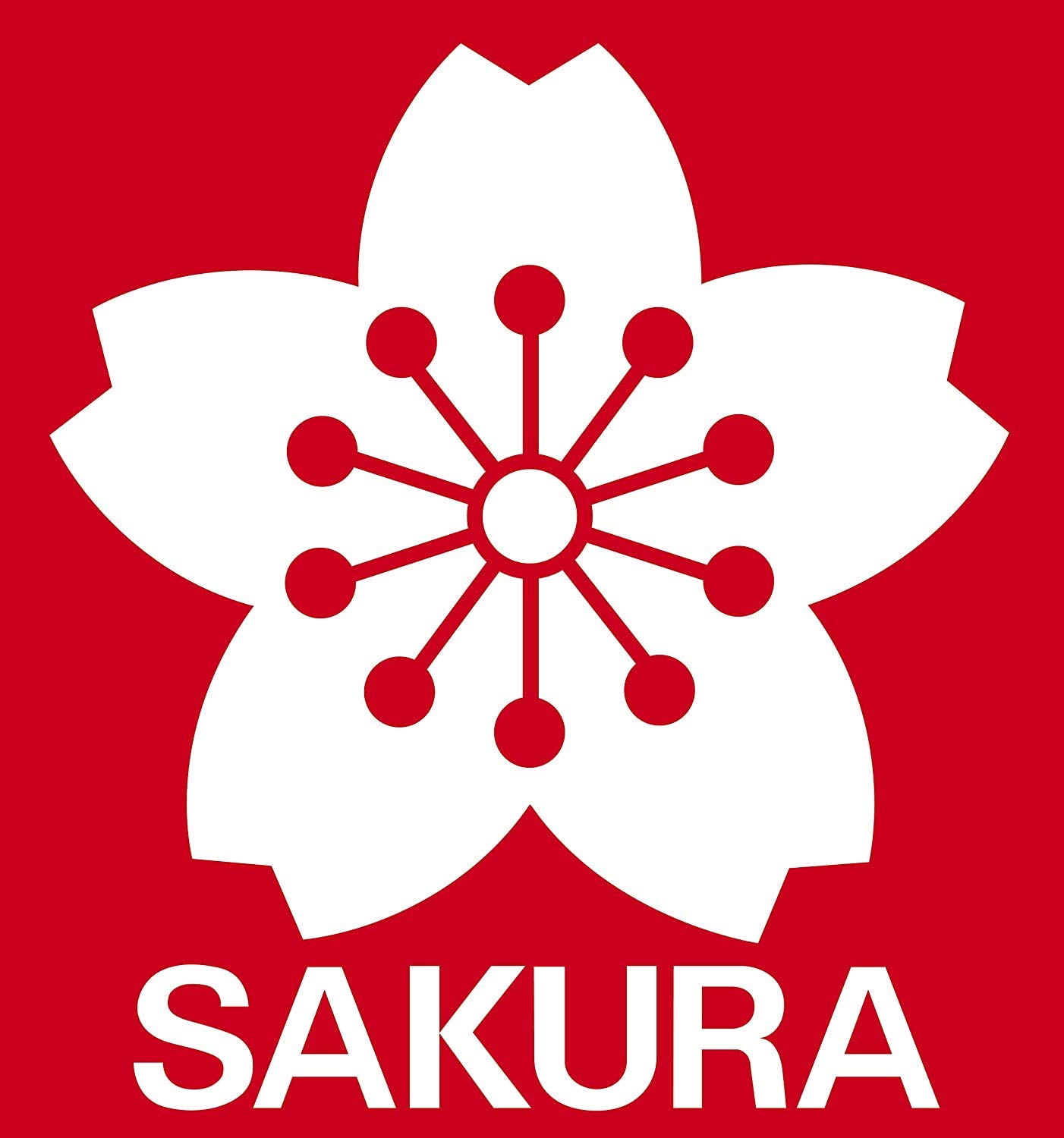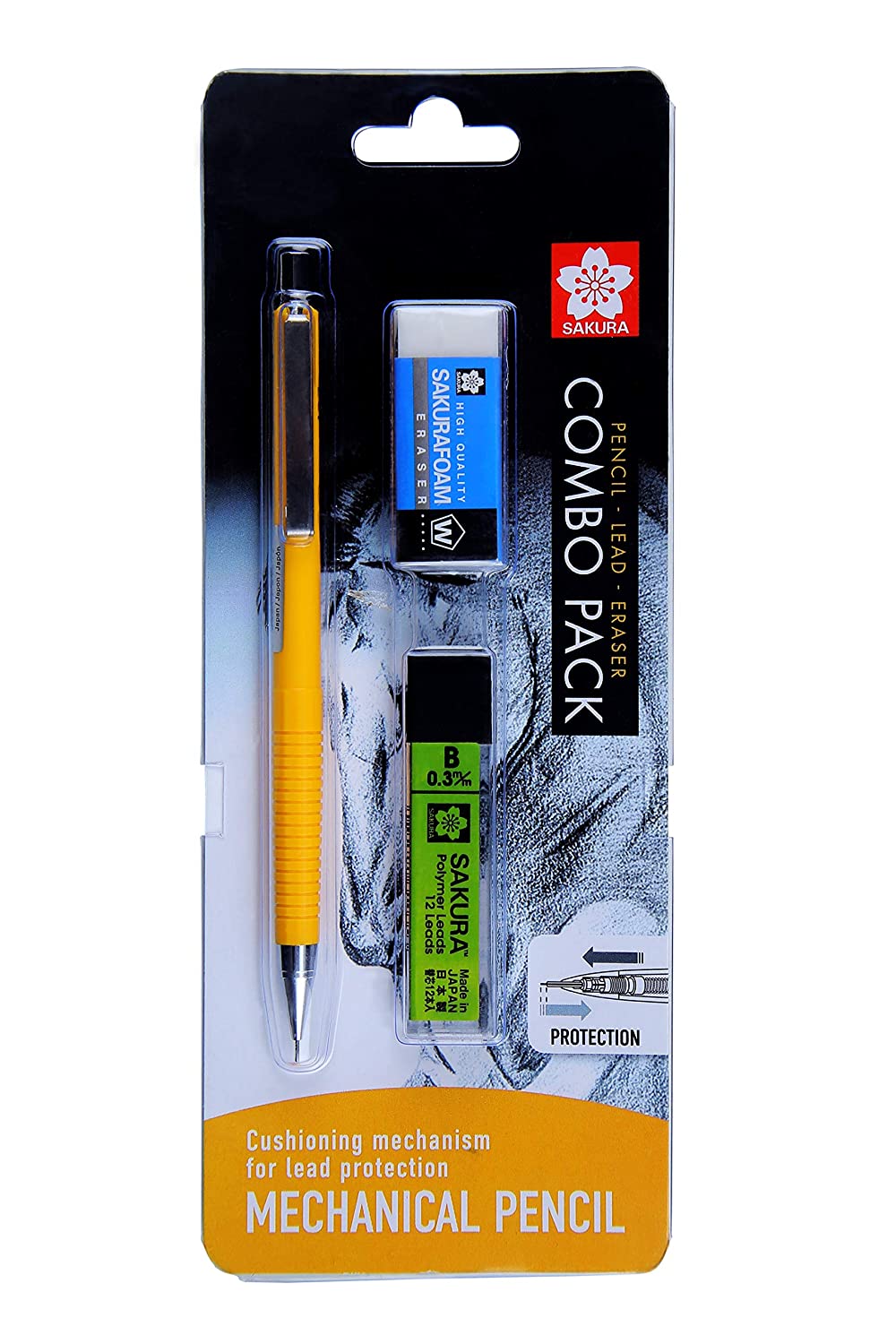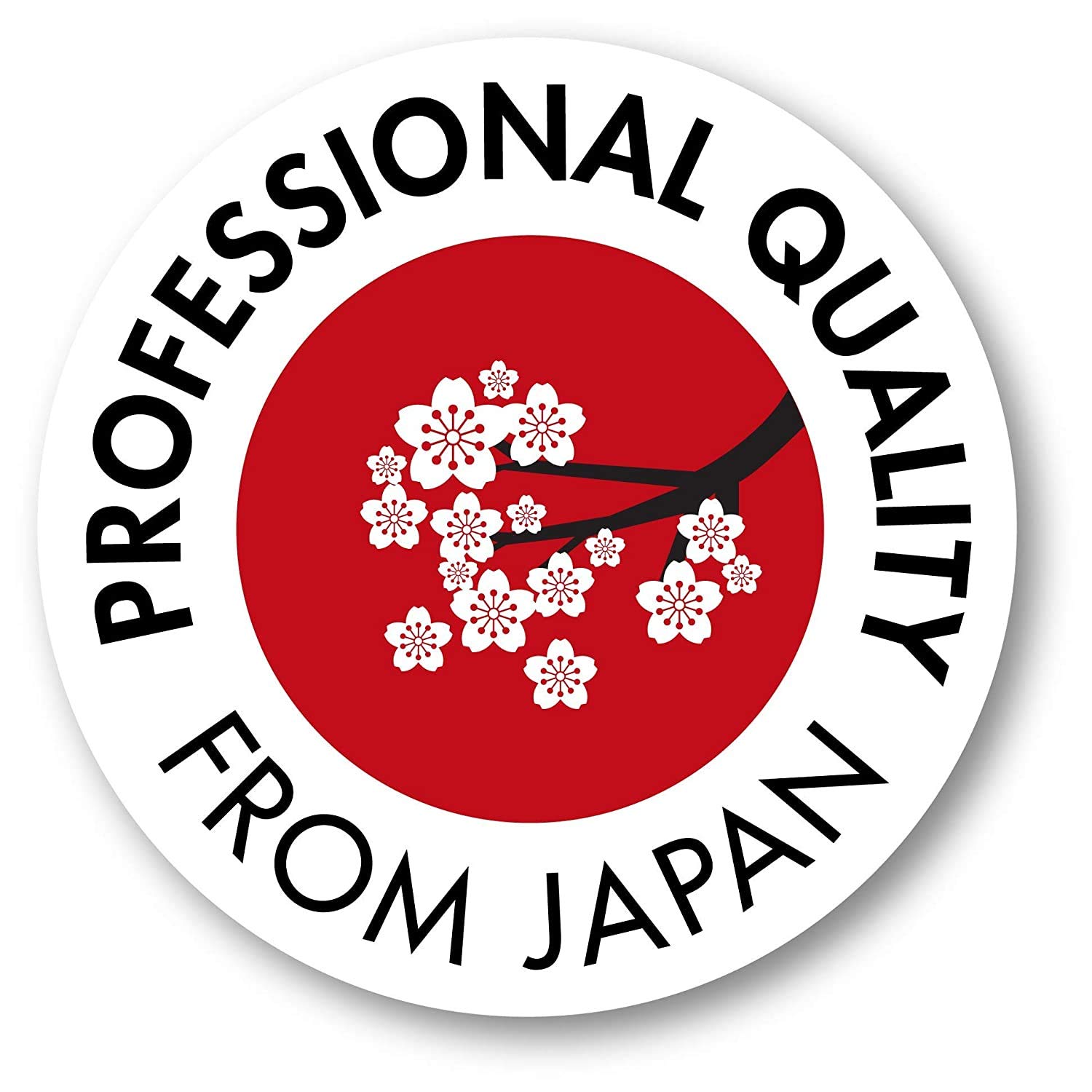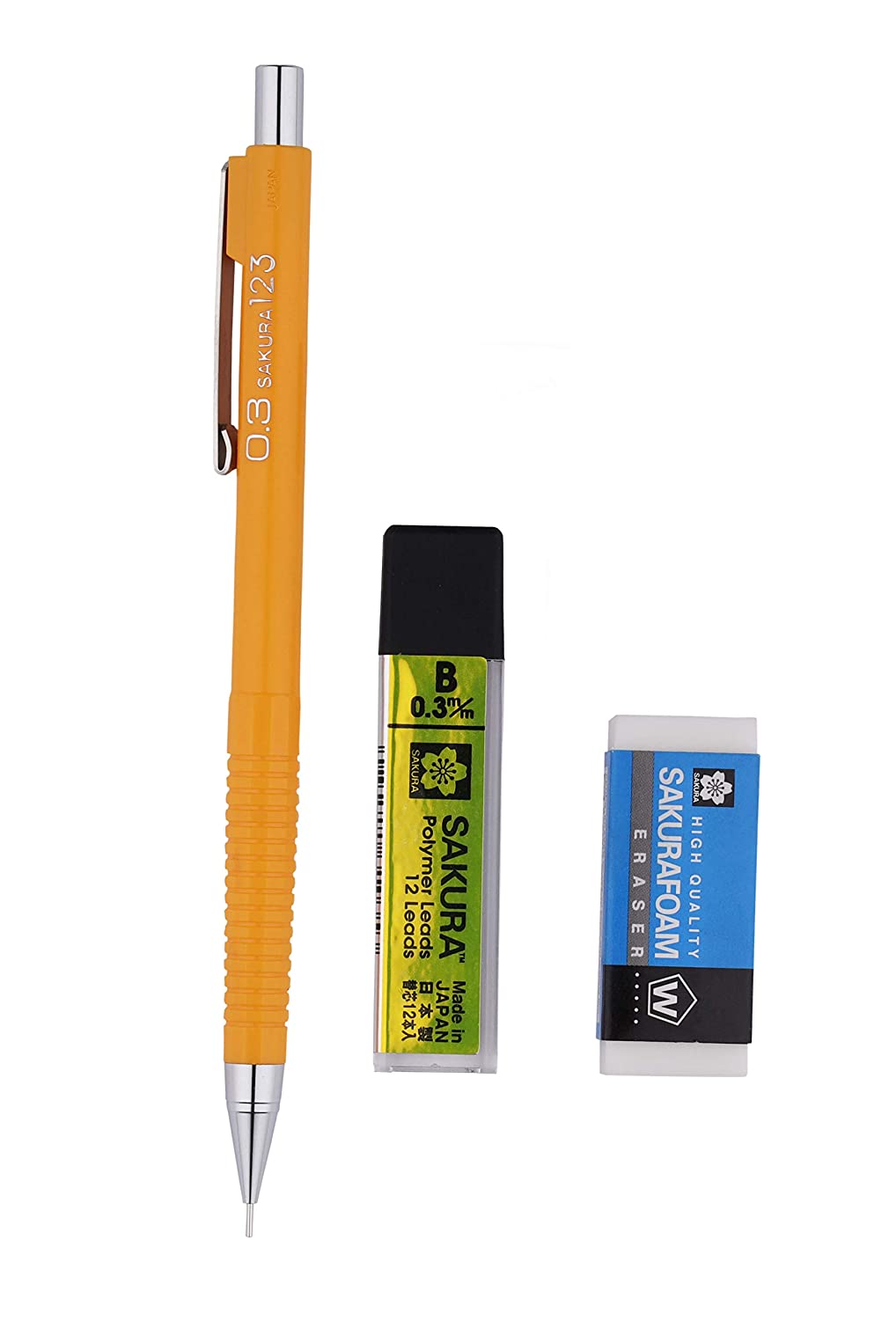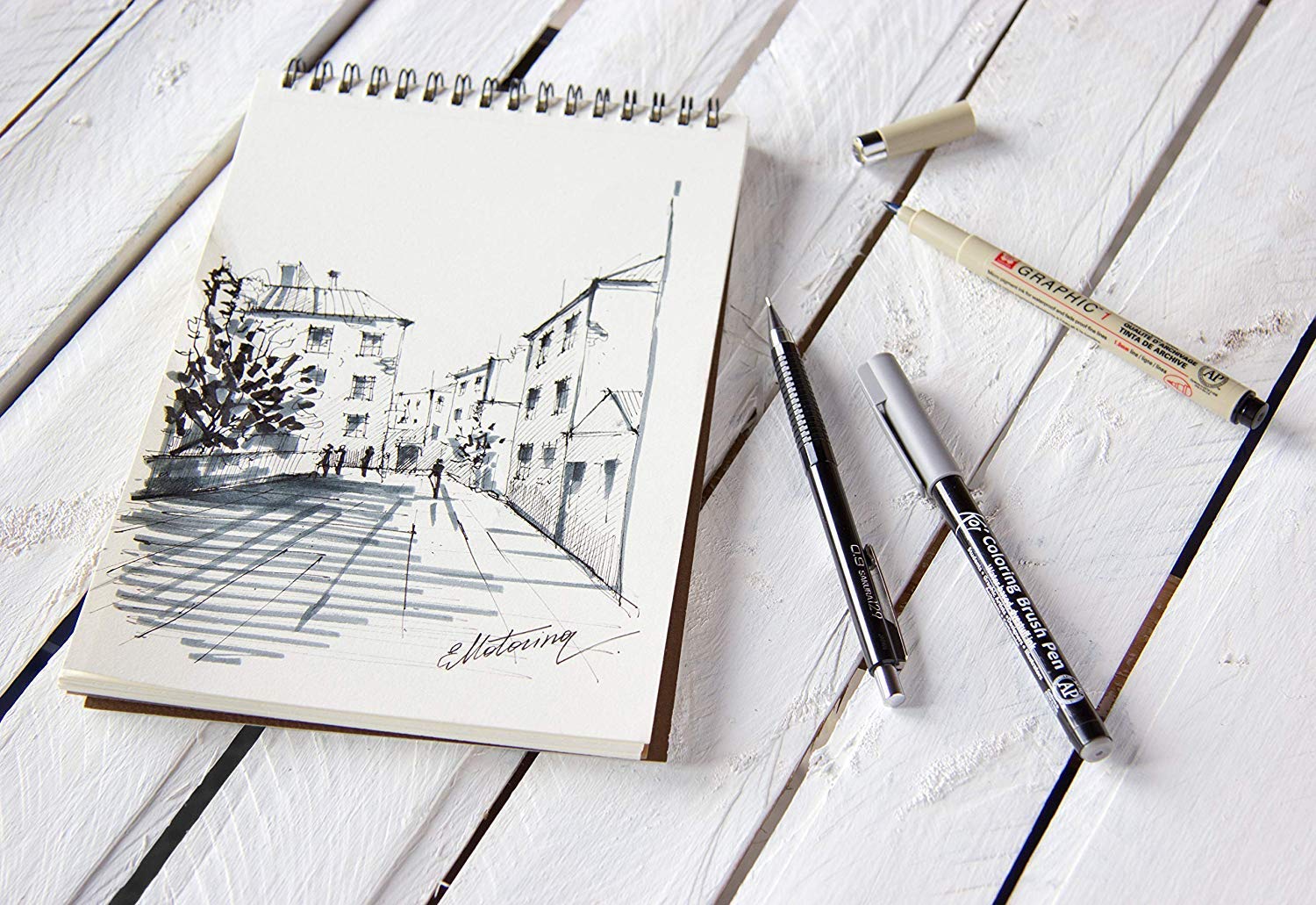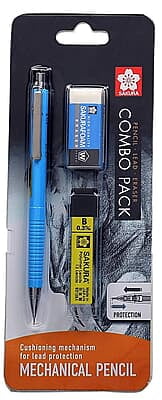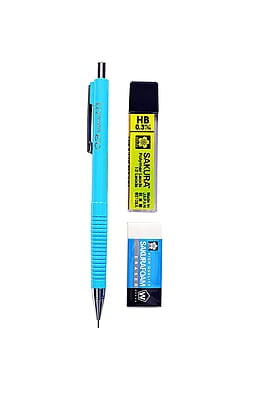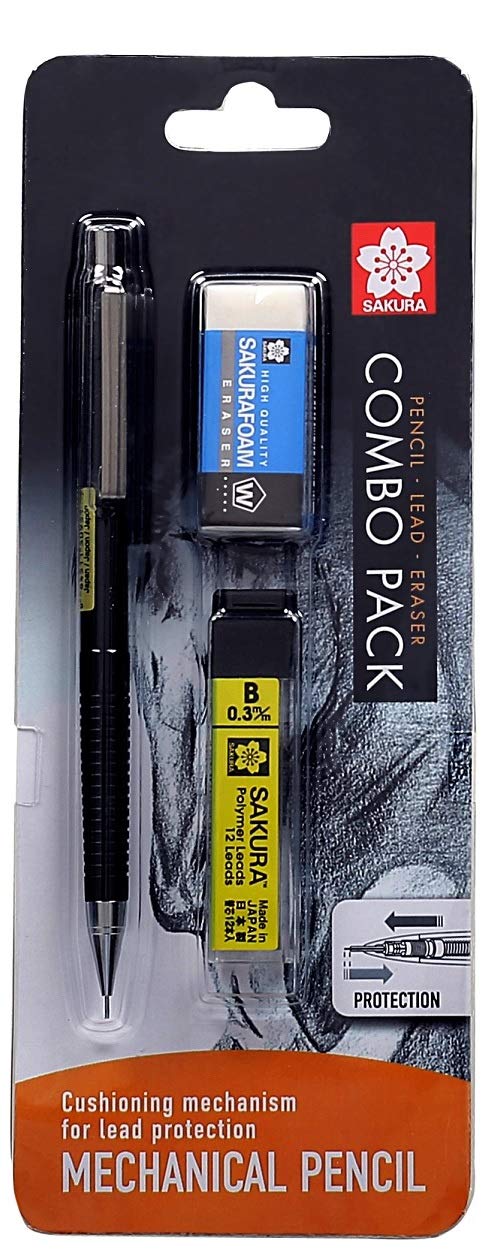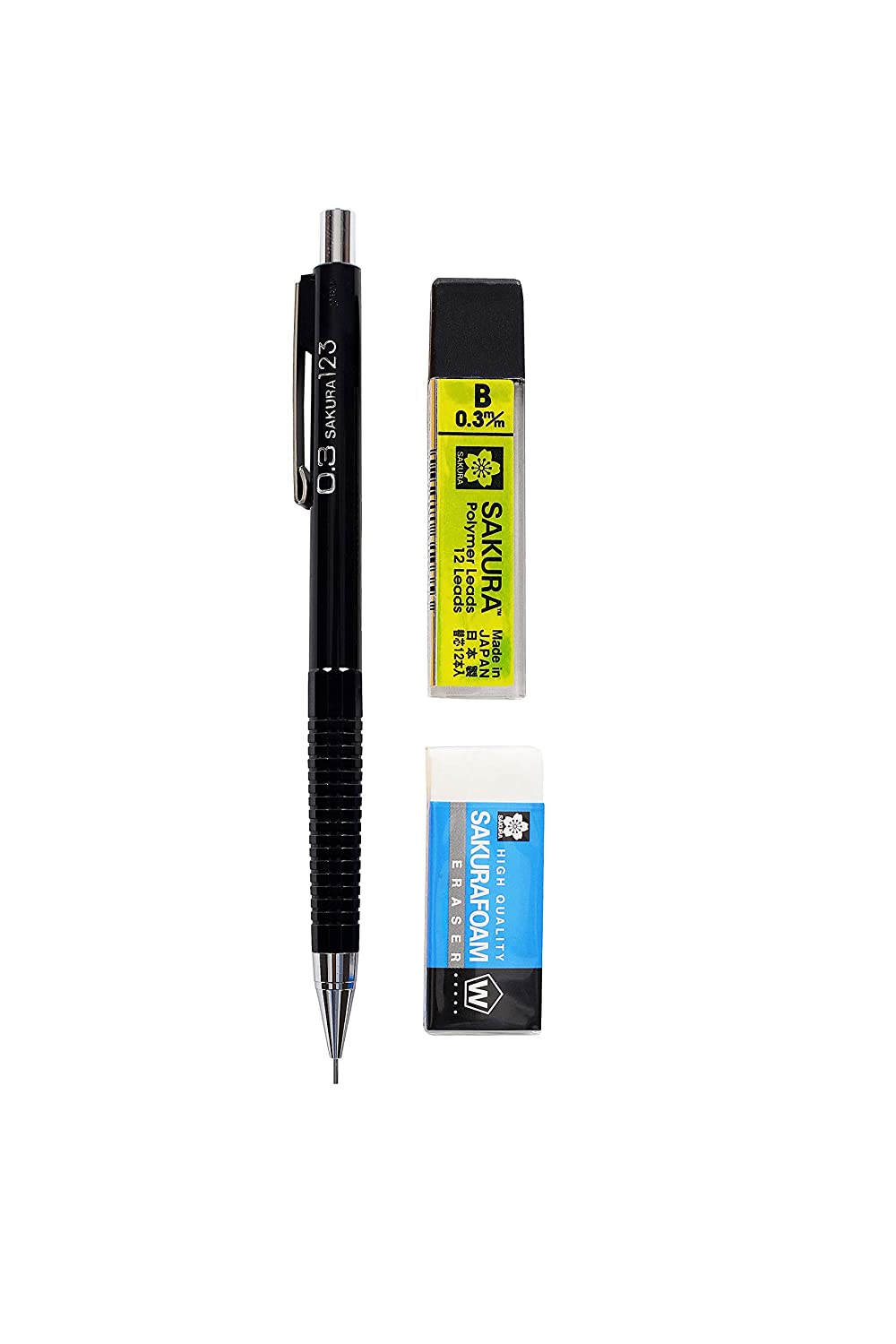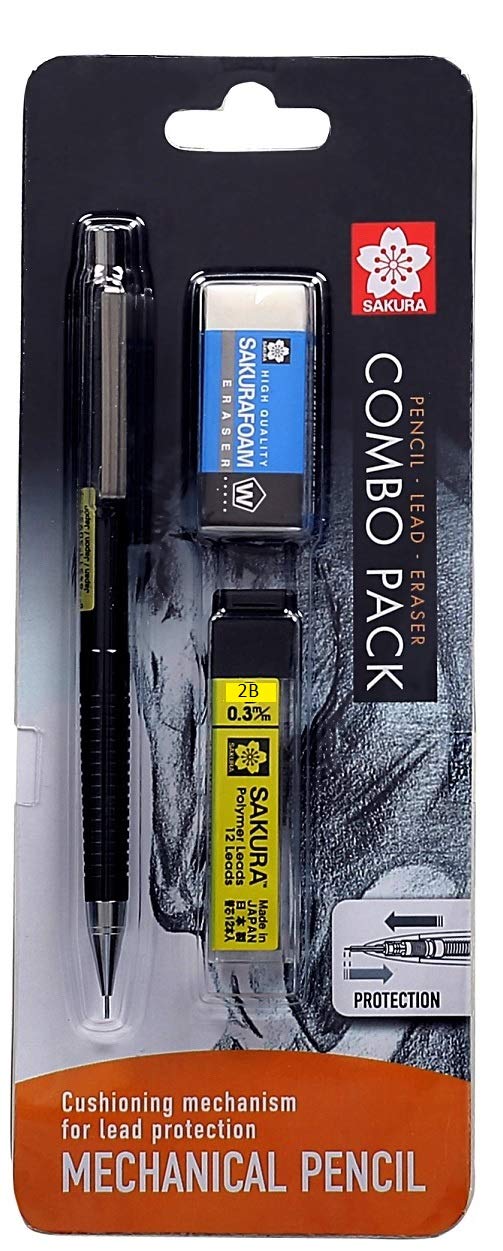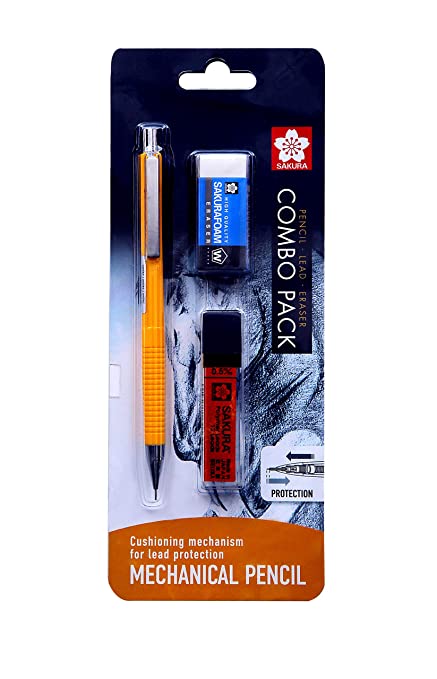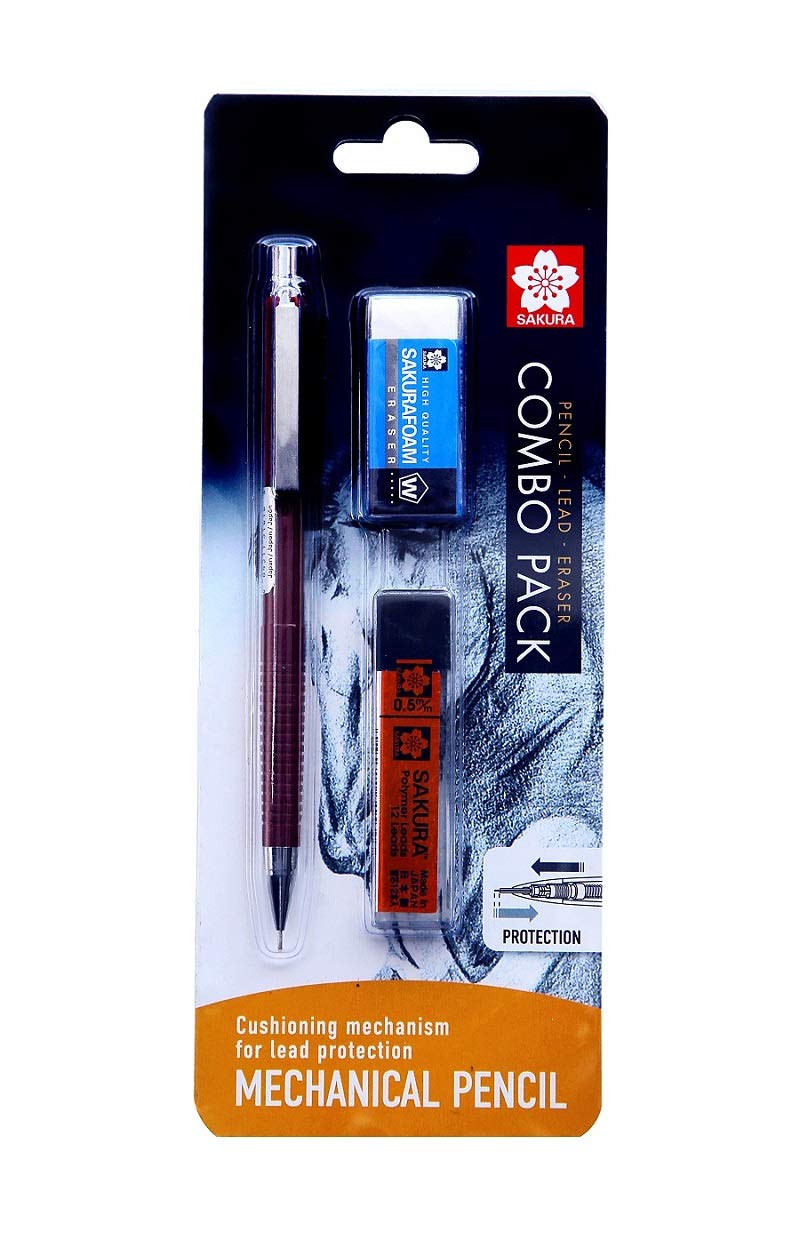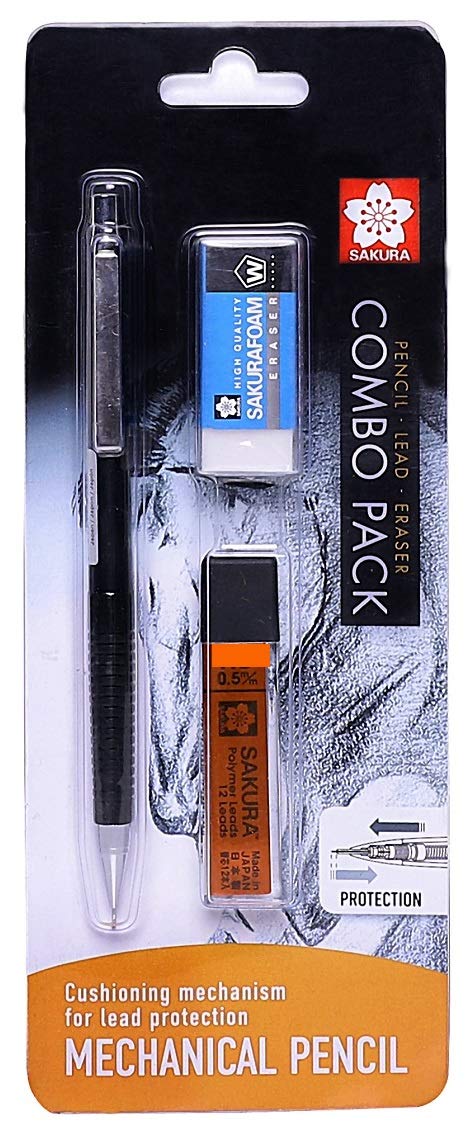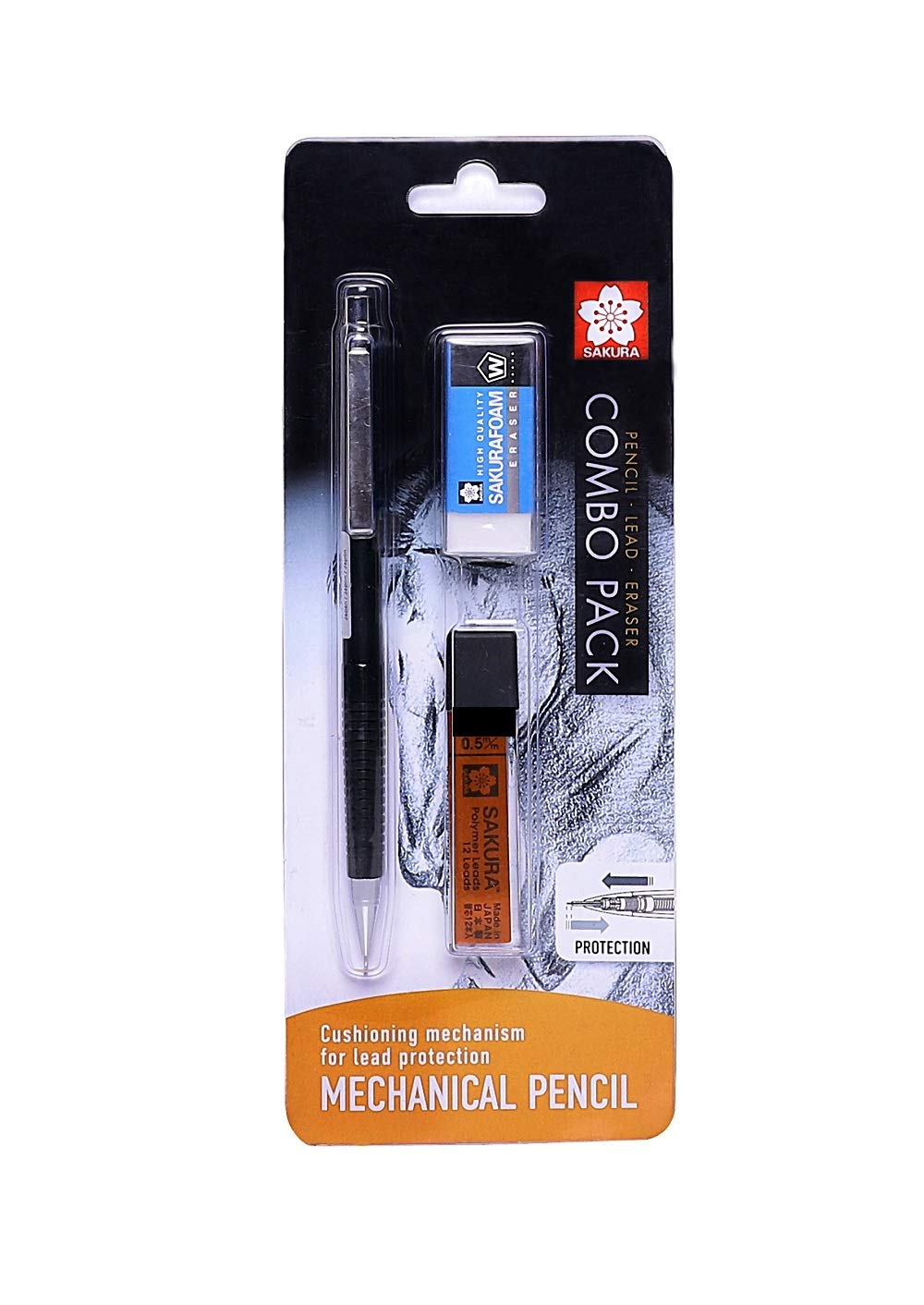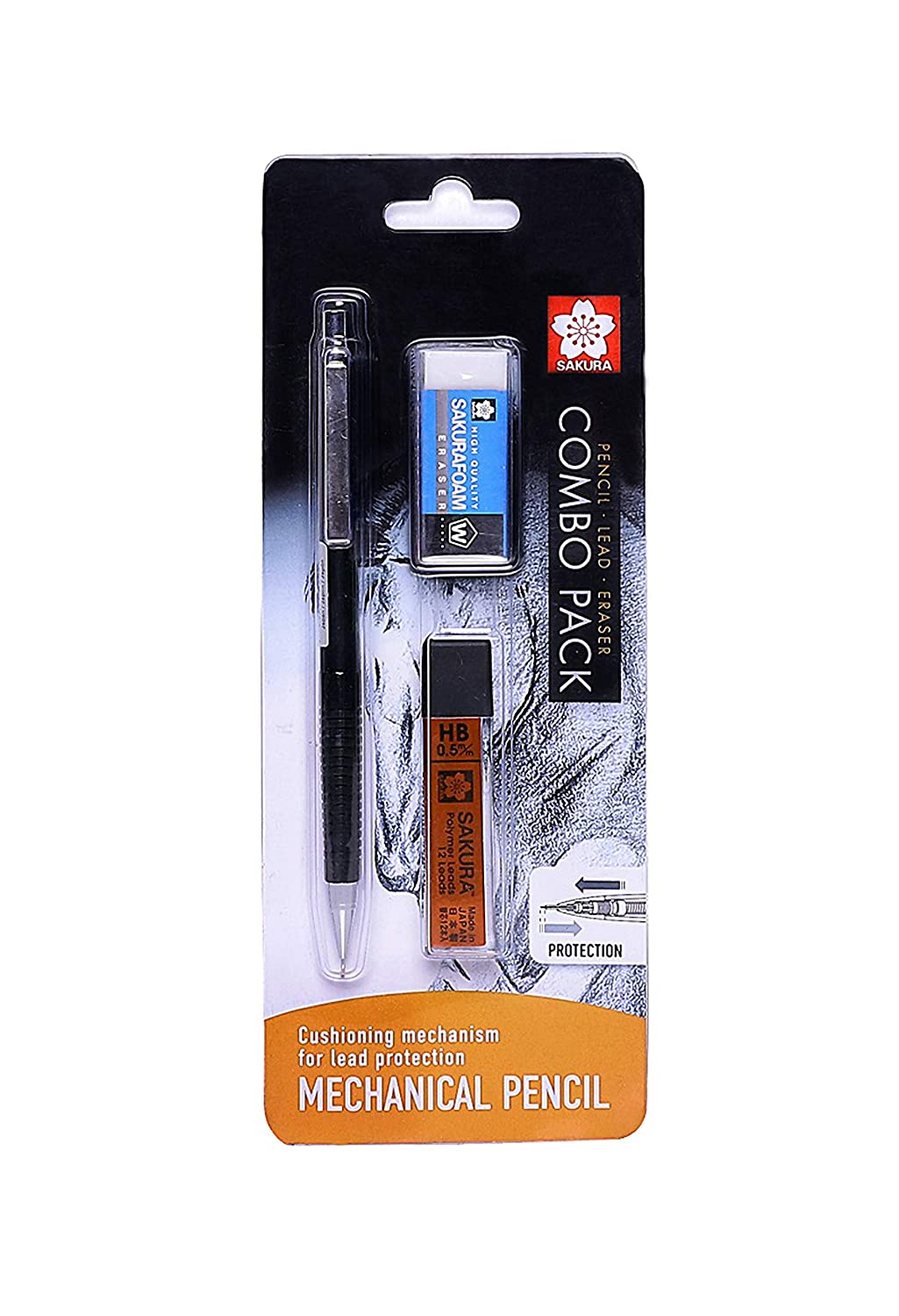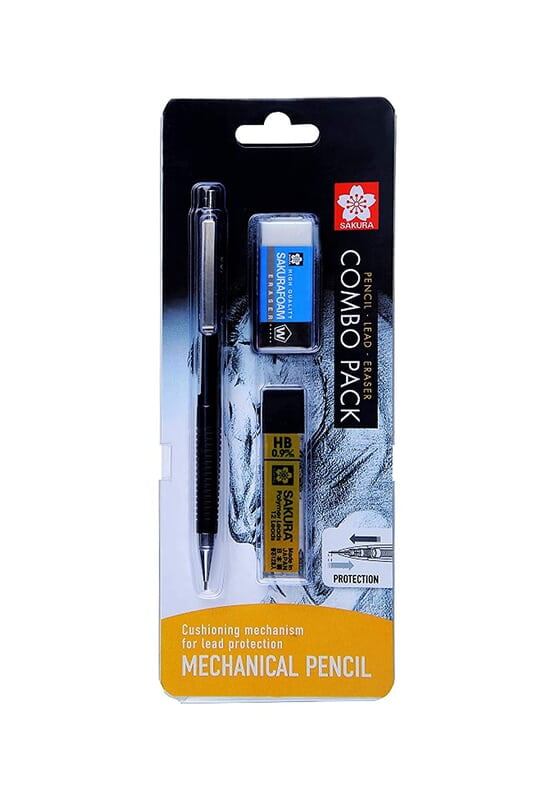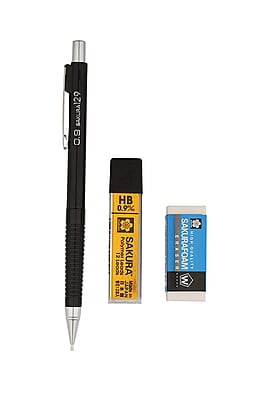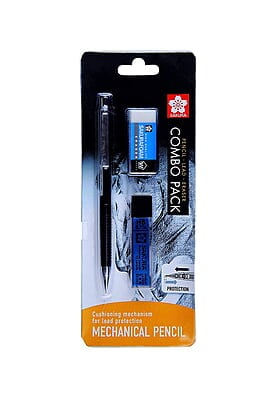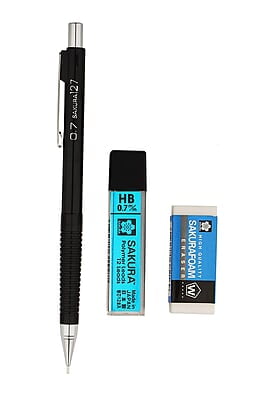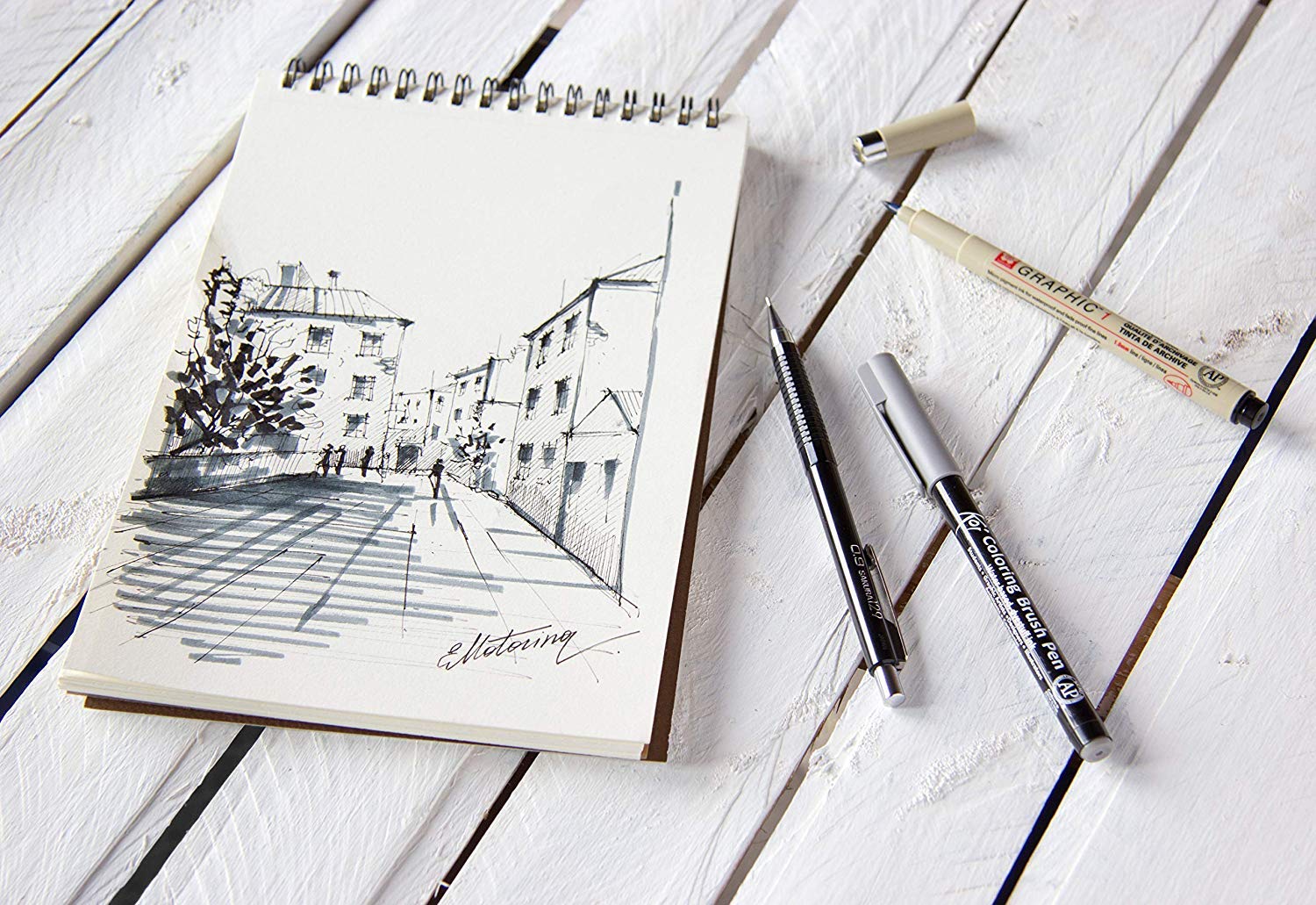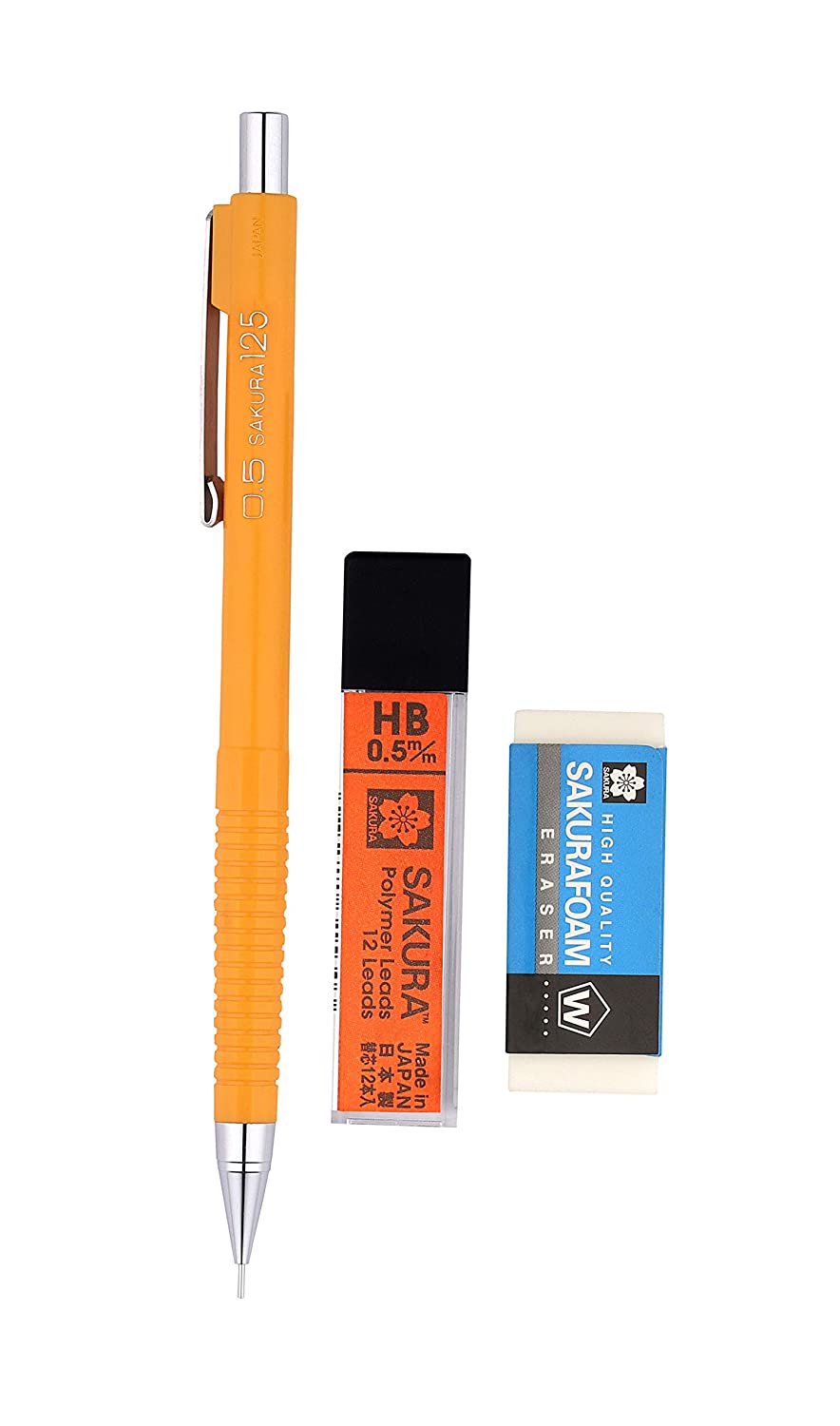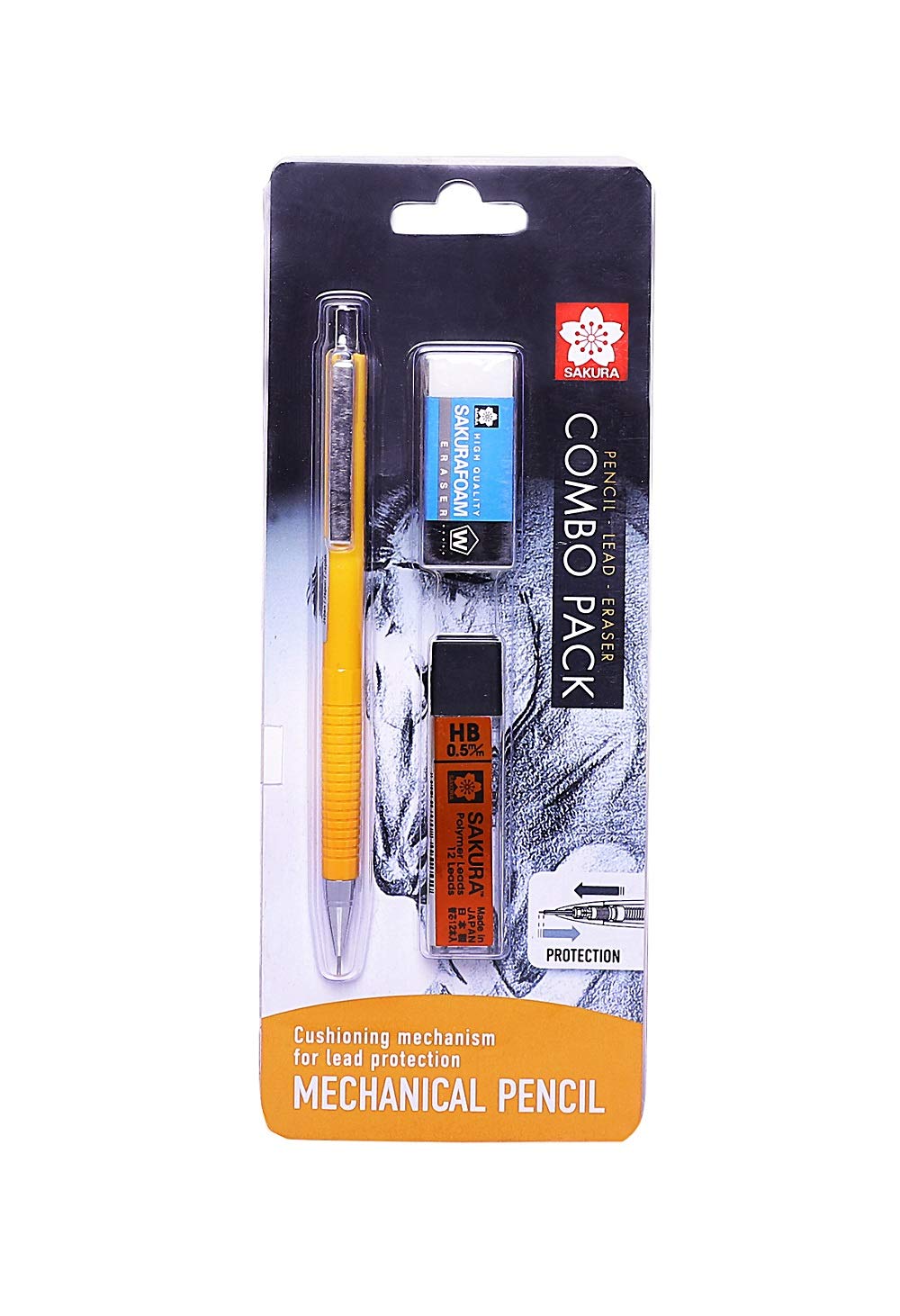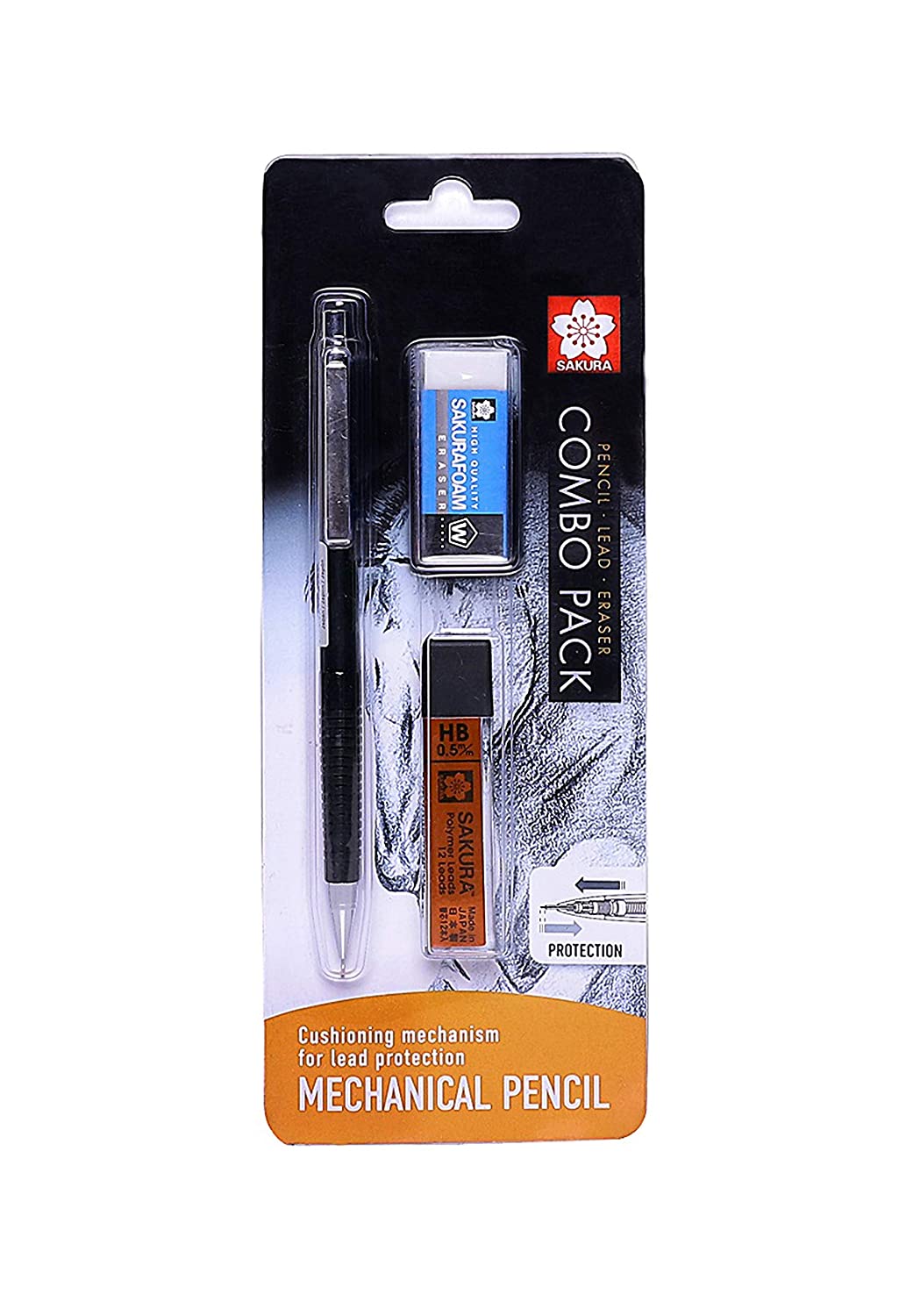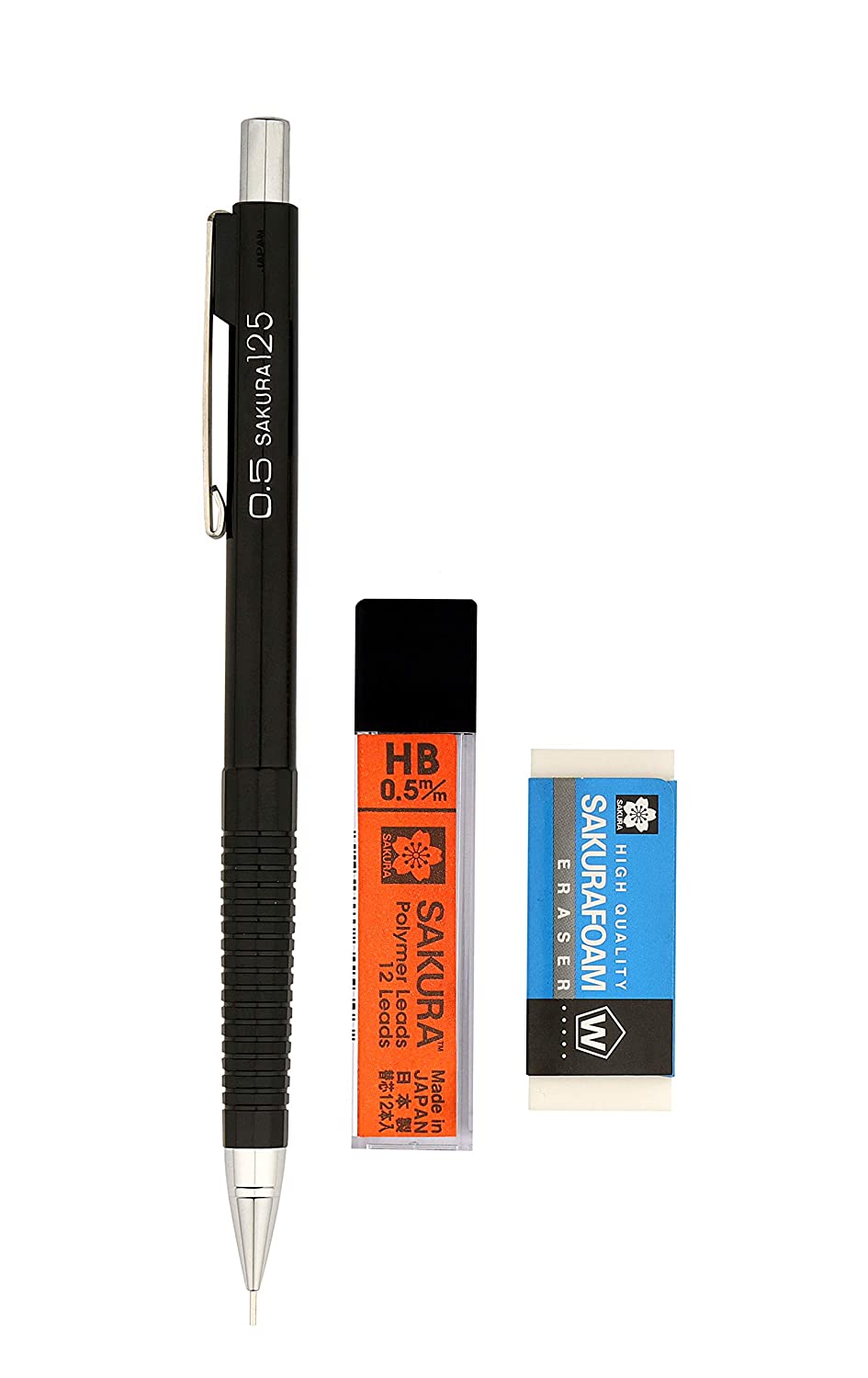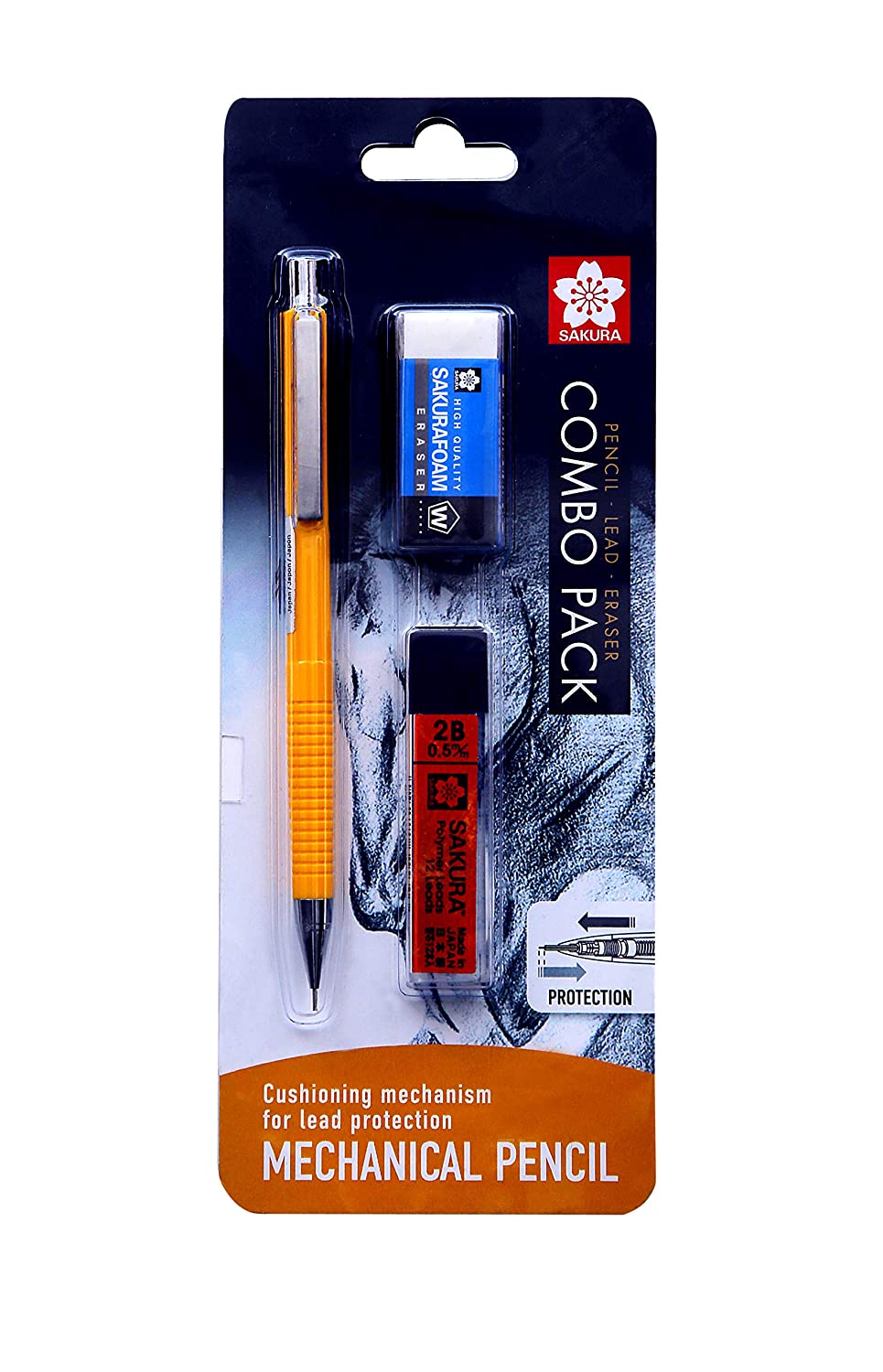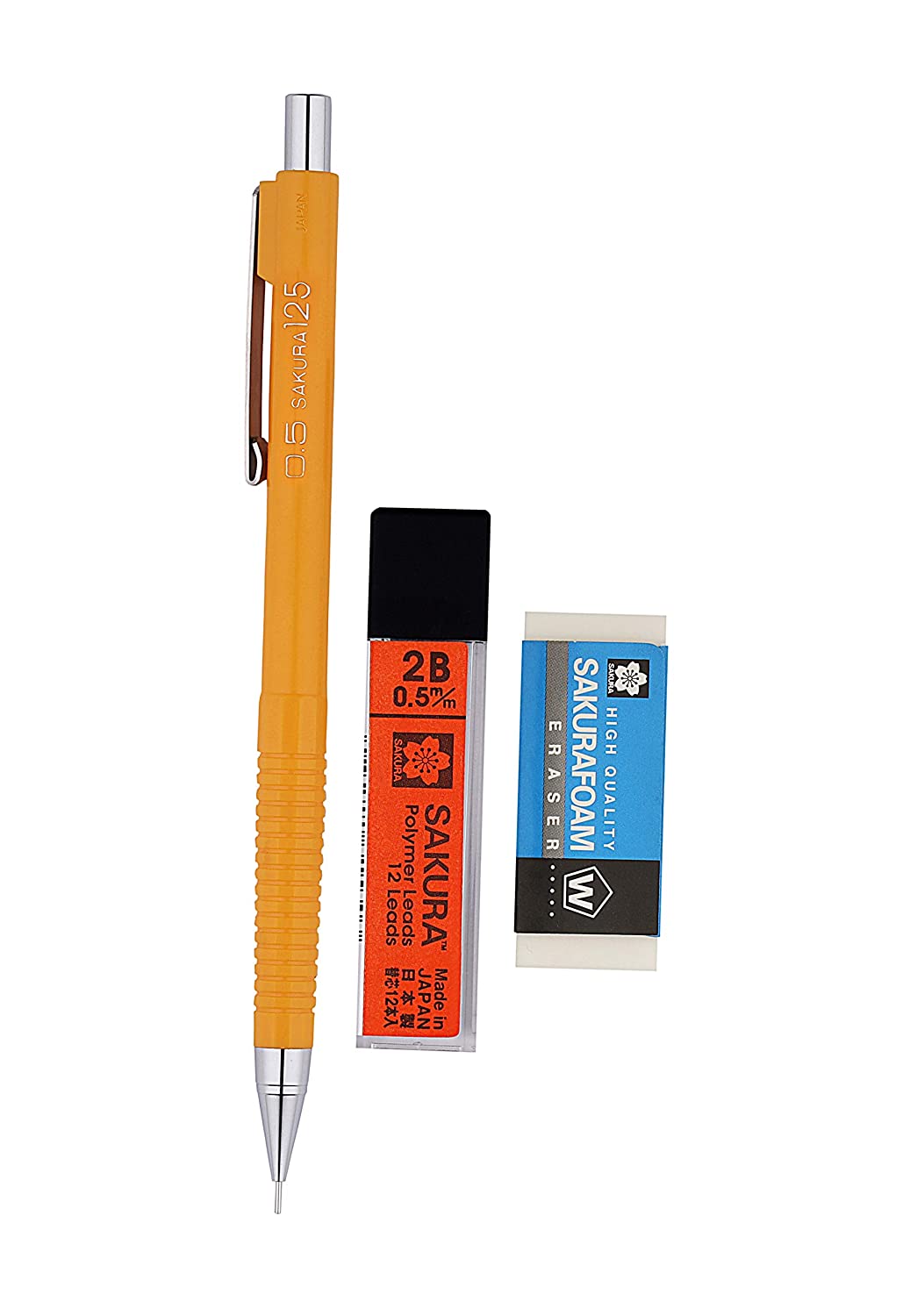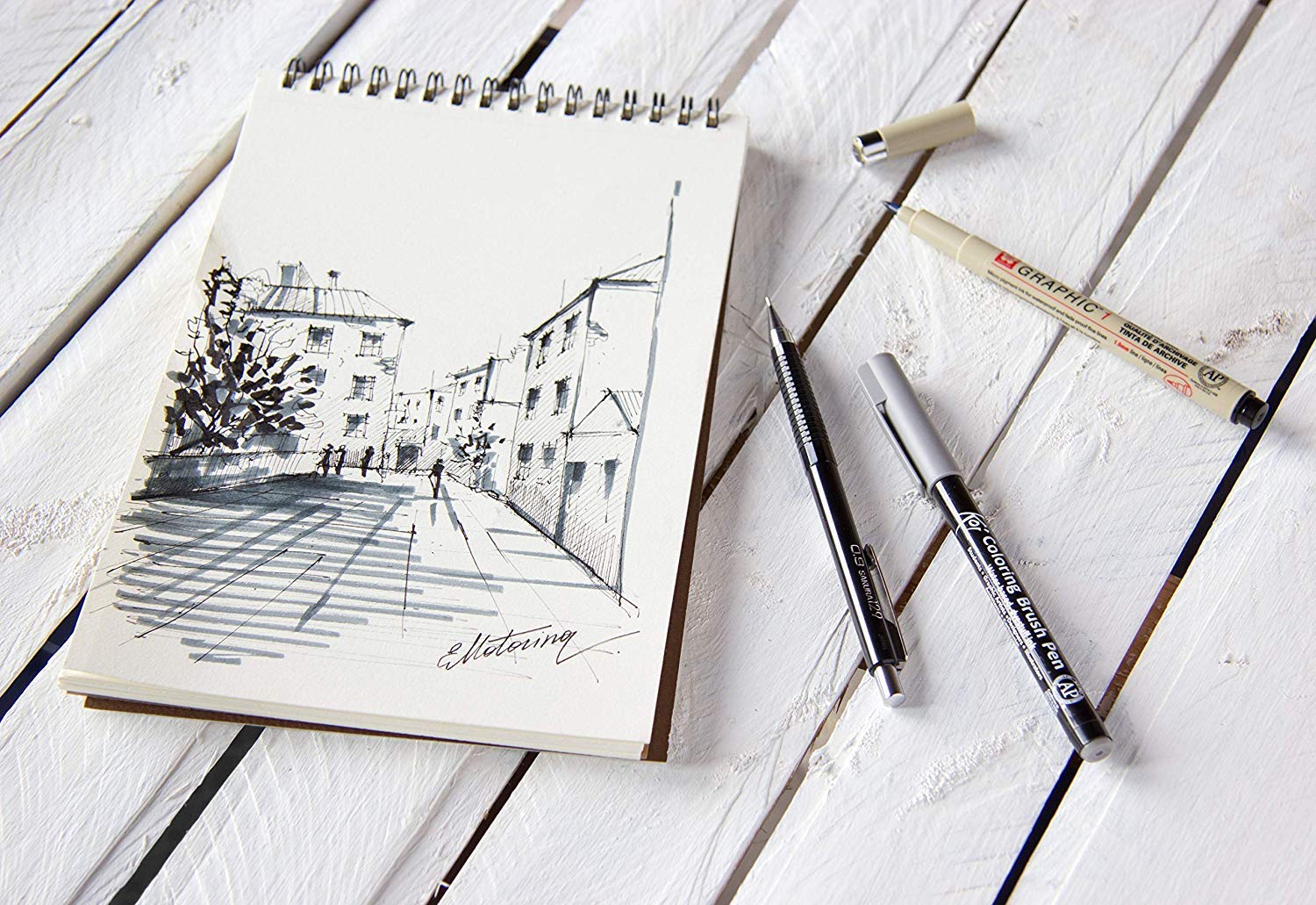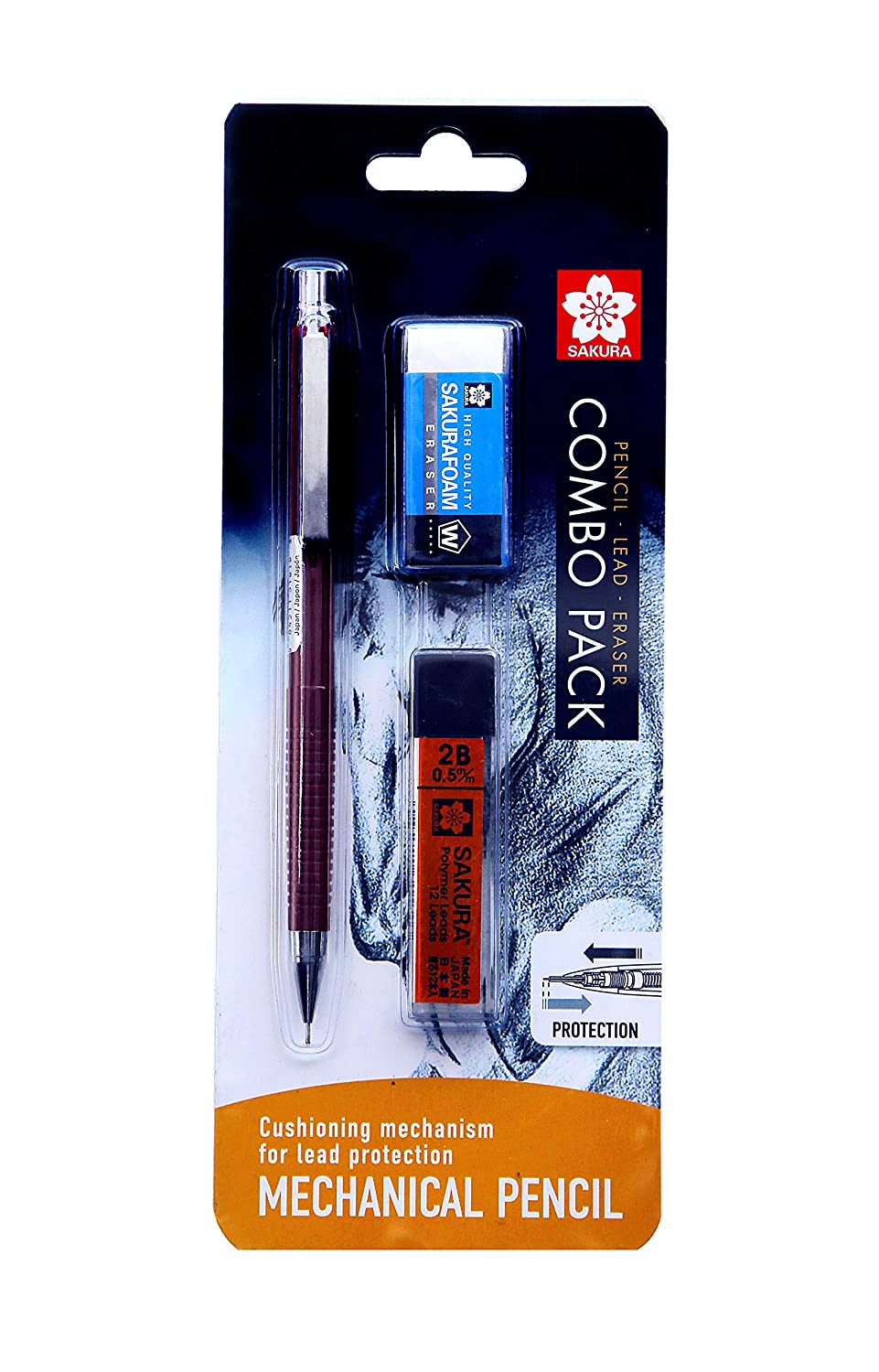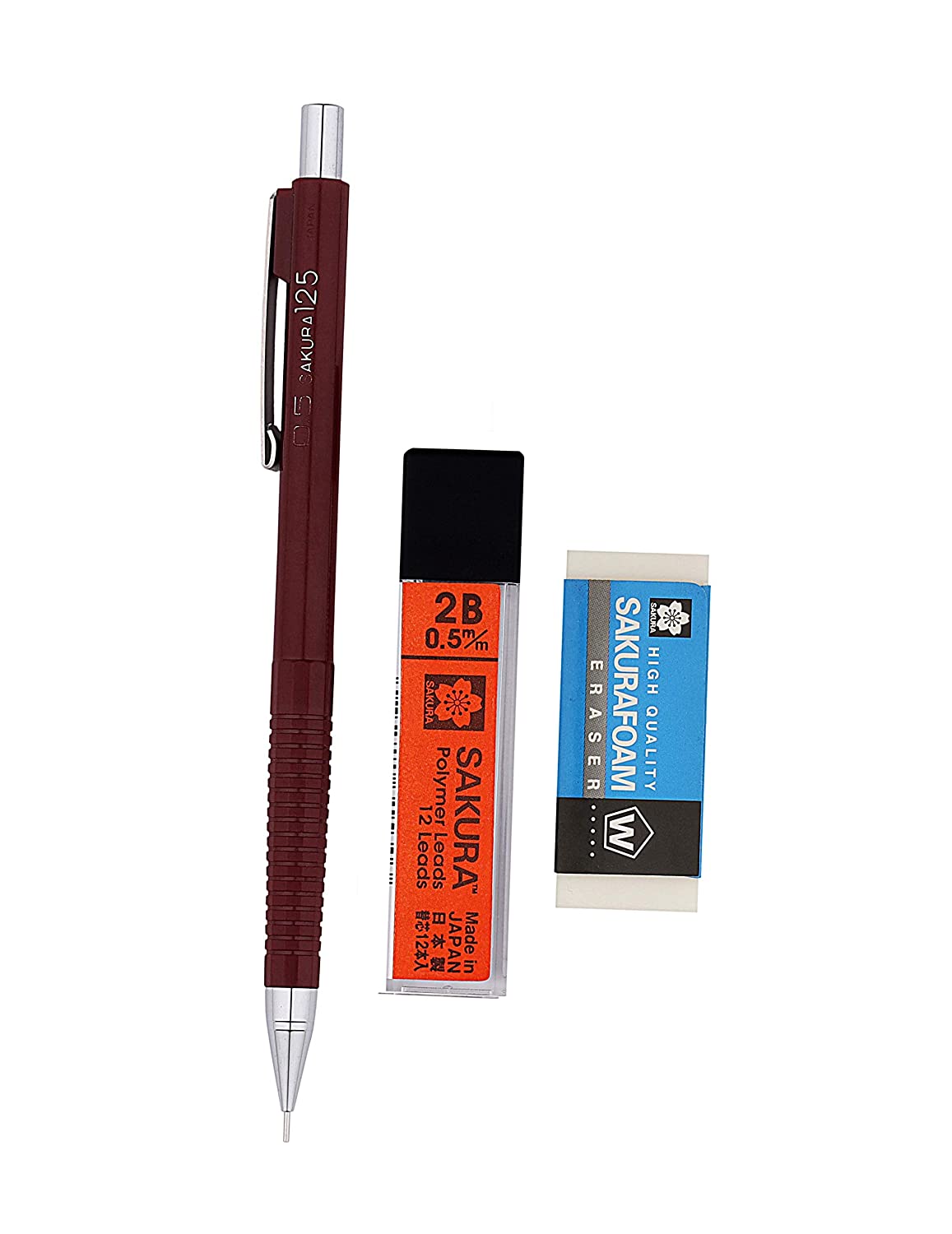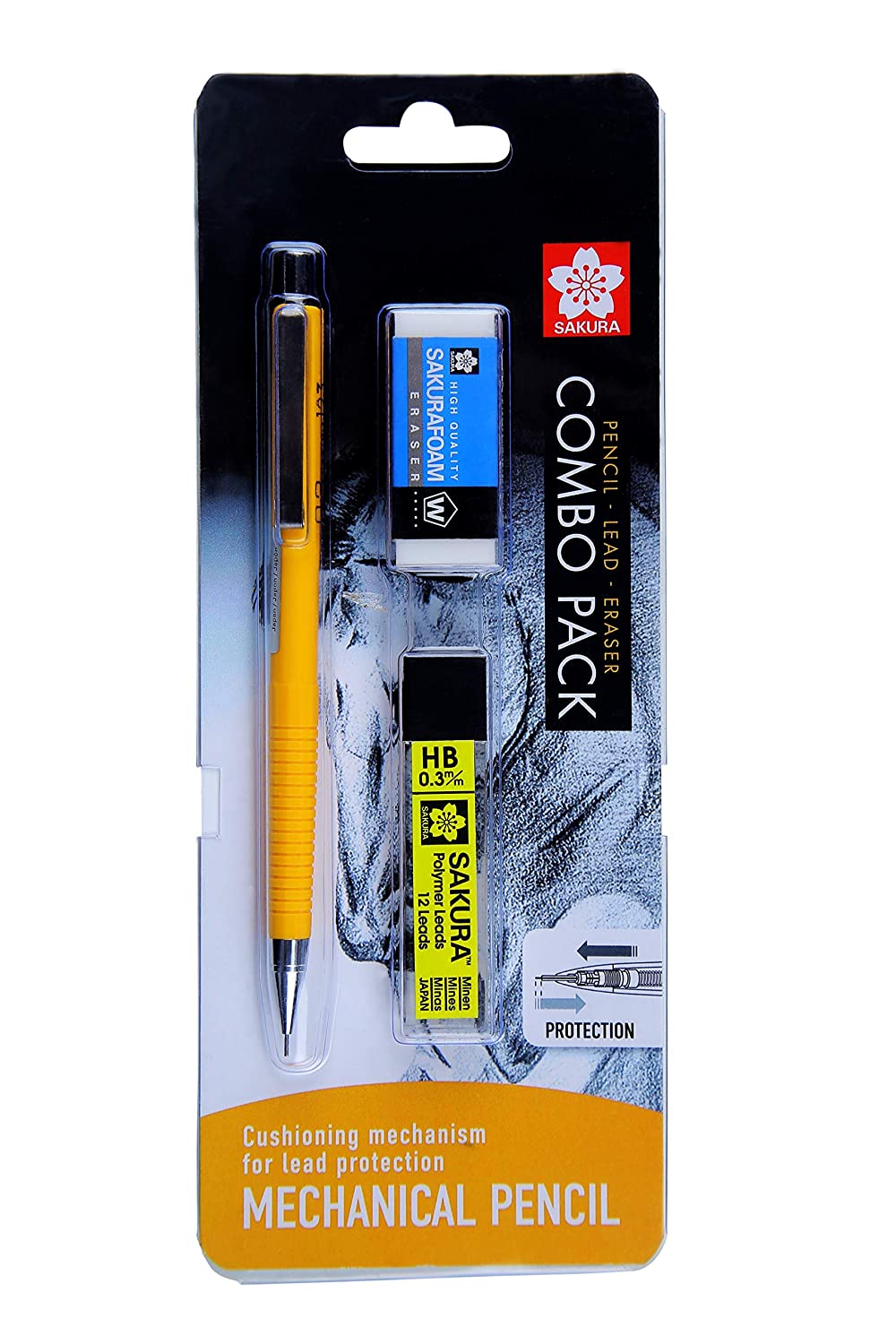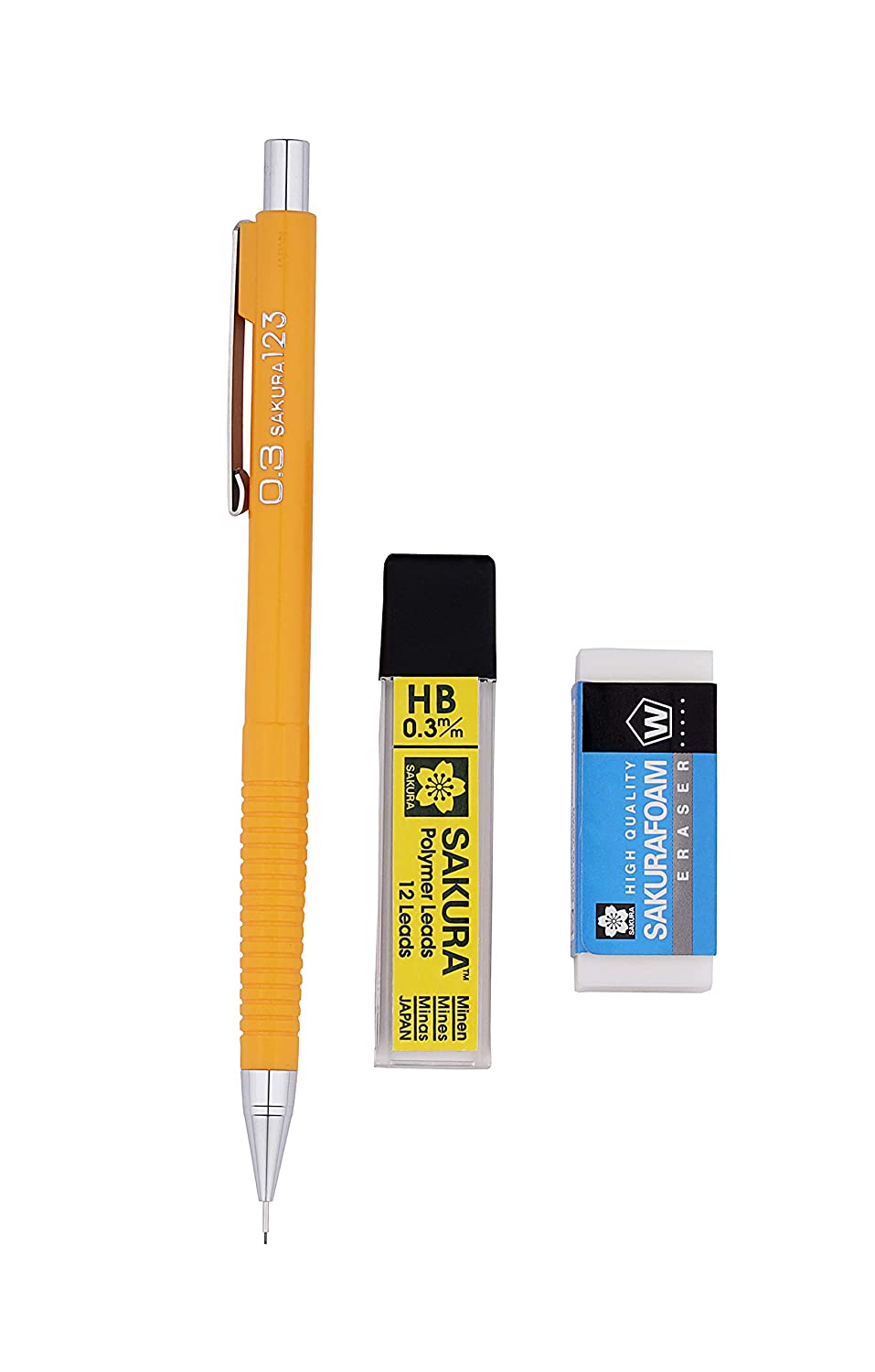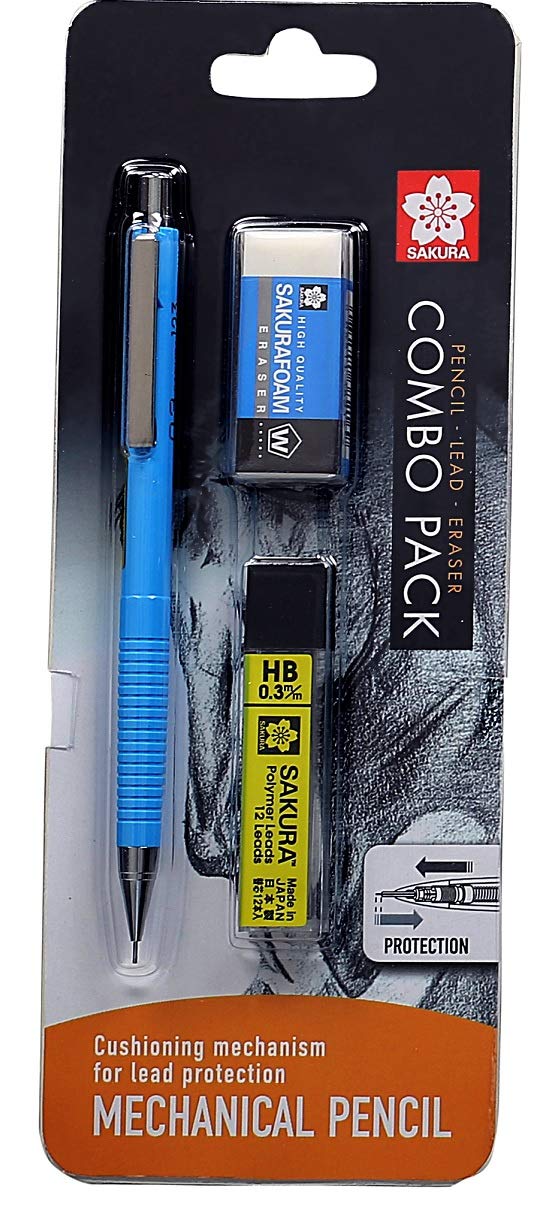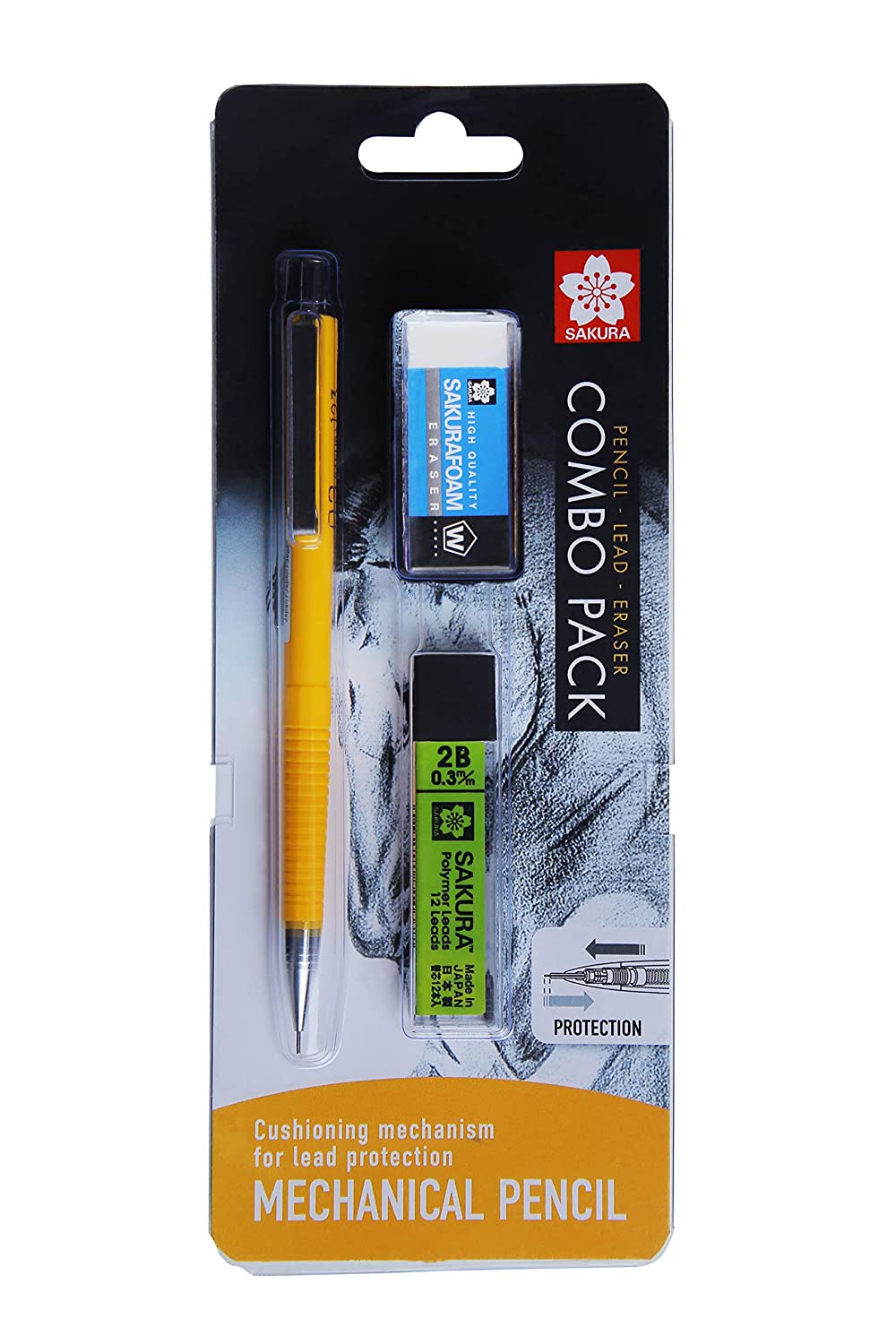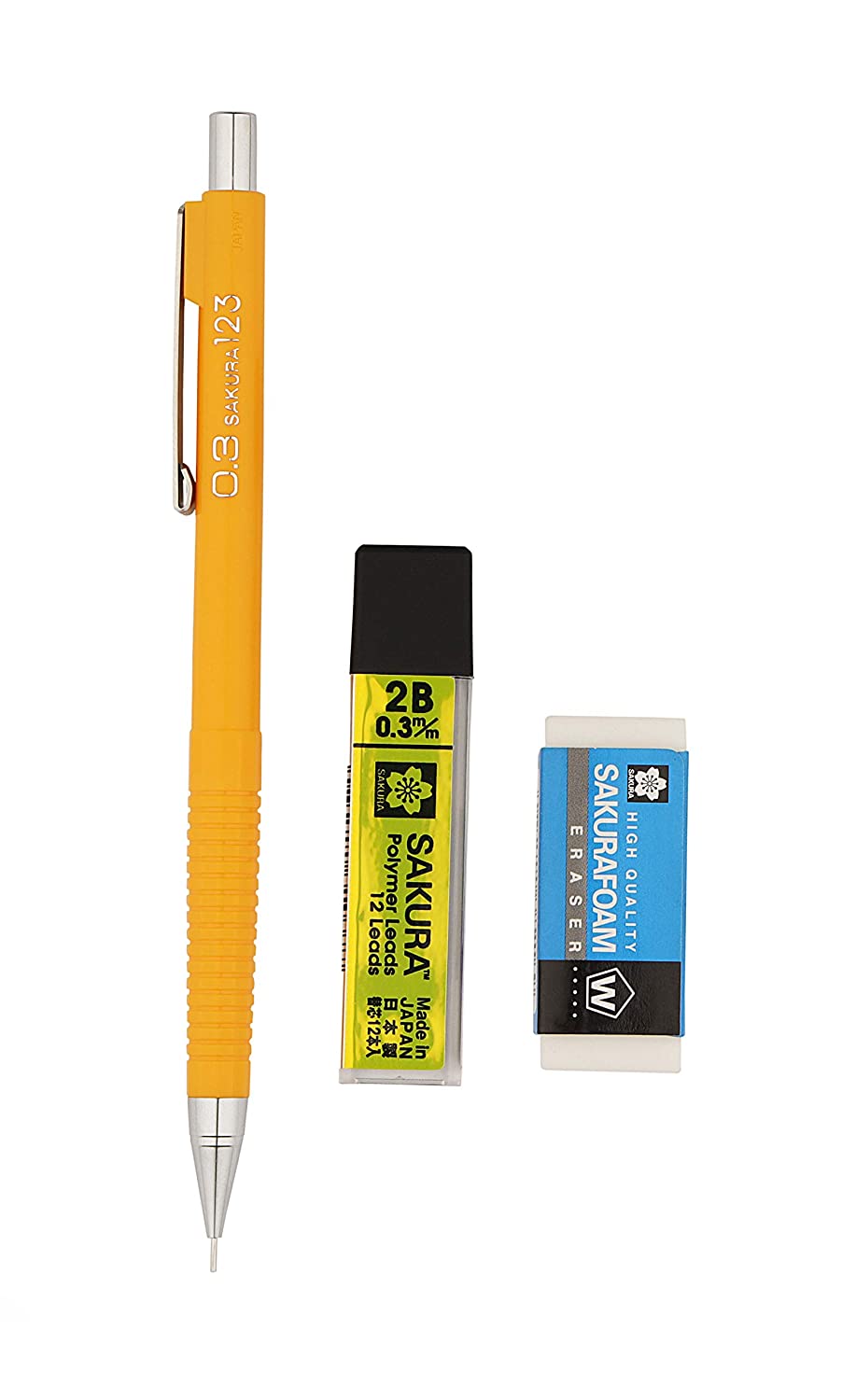 SAKURA CUSHIONING POINT MECHANICAL PENCIL COMBO PACK
Suitable for drafting, designing, sketching, drawing and fine art. This Value Pack includes 1 Sakura Cushioning Point Mechanical Pencil, 1 tube of 12 Polymer leads and 1 dustless foam eraser. Lead diameter : 0.5mm Grade : HB Body color : Navy Blue
The Sakura Cushioning Point Mechanical Pencil combines style and functionality, making it an essential tool for writing, drawing, and sketching. Here are the top features of this exceptional pencil:
Cushioning Point Technology: The innovative cushioning point technology provides a consistent and smooth writing experience, reducing the strain on your hand and ensuring comfort during long writing sessions.

Durable and Reliable: Built to last, the Sakura Cushioning Point Mechanical Pencil features a sturdy construction, ensuring durability and reliability. It can withstand daily use and withstands accidental drops or knocks.

Retractable Lead Sleeve: The retractable lead sleeve protects the lead from breaking when not in use, preventing potential damage and maintaining the longevity of the pencil.

Adjustable Lead Grade: With the ability to adjust the lead grade, this mechanical pencil caters to various writing and drawing styles. Switch effortlessly between different lead hardness to achieve the desired effect.

Ergonomic Design: The pencil boasts an ergonomic design, providing a comfortable grip and reducing fatigue during extended use. It allows for precise control and promotes a natural hand posture for effortless writing or drawing.
Experience the exceptional performance and comfort of the Sakura Cushioning Point Mechanical Pencil. Elevate your writing and drawing experience with its cushioning point technology, durability, and adjustable lead grade. Embrace superior quality and make this pencil your go-to tool for all your creative endeavors.