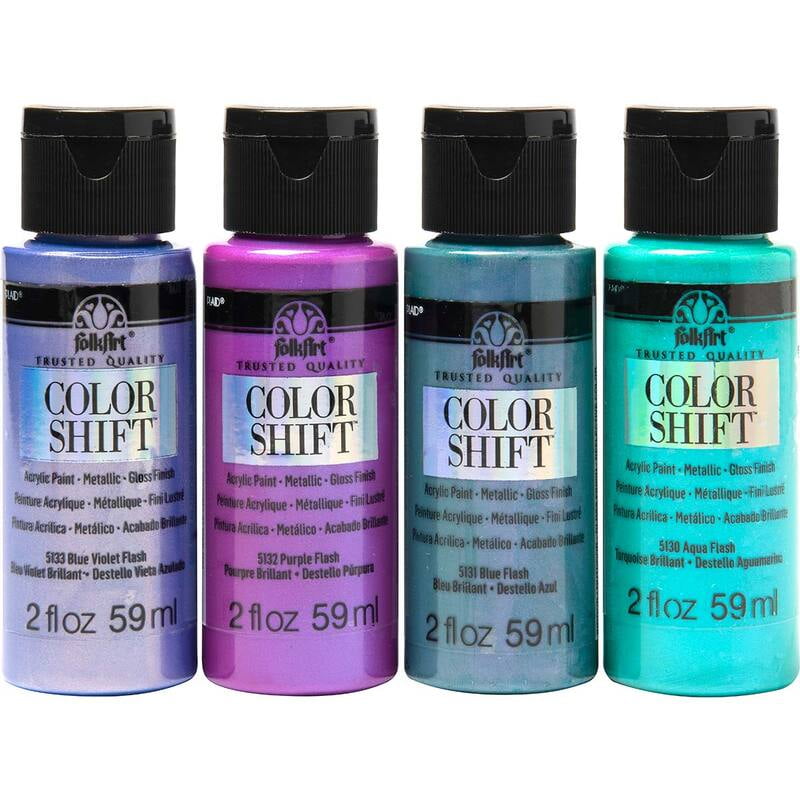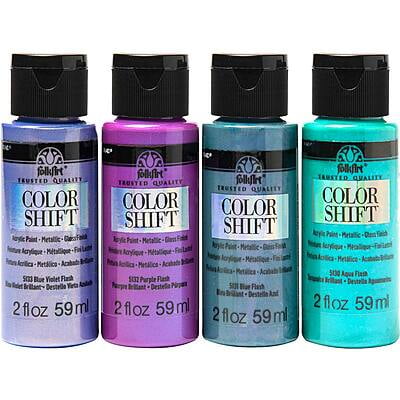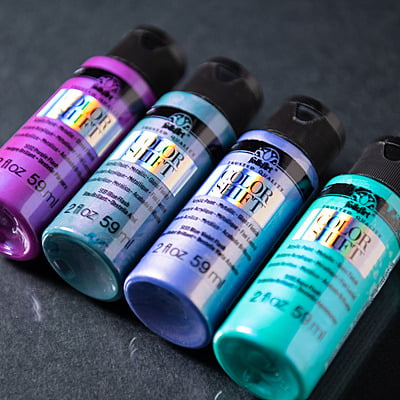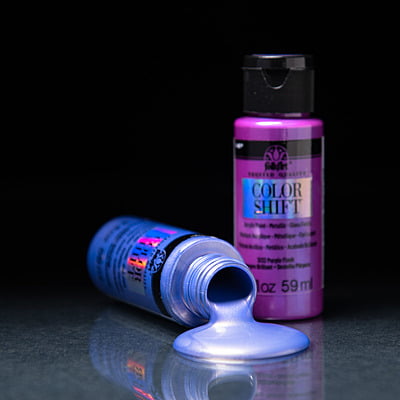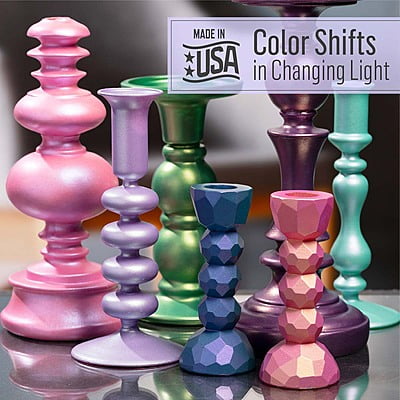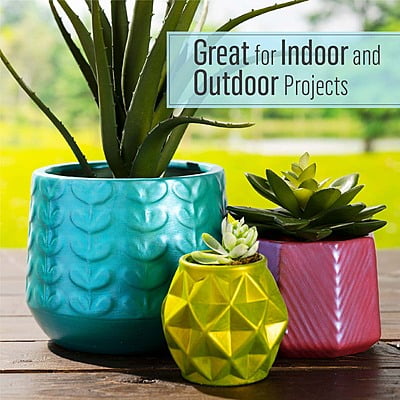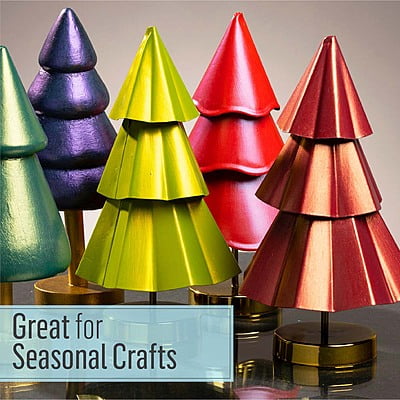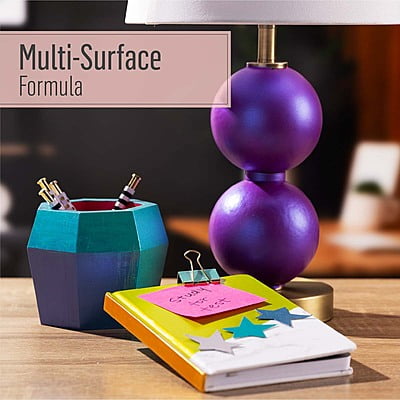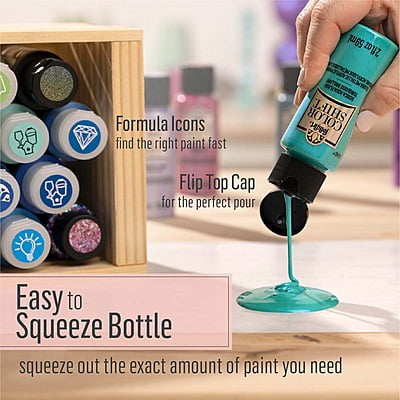 FOLKART PAINT SETS, COLOR SHIFT (4 COLORS)
Non-returnable
LUSTROUS PAINT KIT - This metallic acrylic paint set includes 4 - 2 oz bottles of shimmering acrylic craft paint that shifts in changing light. The colors in this set include: FolkArt Color Shift Blue Violet Flash, Purple Flash, Aqua Flash, and Blue Flash
METALLIC FINISH - FolkArt Color Shift dries to a metallic, glossy finish with an eye-catching appearance
USE ON A VARIETY OF SURFACES - Use this acrylic paint on a variety of surfaces including wood, canvas, terra cotta, metal, and so many indoor and outdoor projects
EASY CLEAN UP - Clean up is easy with this acrylic paint set. Simply clean up while wet with soap and water
FORMULA - FolkArt Acrylic Paint has a non-toxic and water-based formula great for all your arts and crafts. Expand your art supplies with this versatile brand!
The lustrous color of the FolkArt Color Shift Metallic Acrylic Paint Set will give your projects an extra touch of shimmer and shine. Each of the 4 colors in this beautiful acrylic paint kit shifts in changing light for an eye-catching appearance. FolkArt Color Shift Acrylic Paints dry to a beautiful, glossy finish and can be used on indoor and outdoor projects. With each brushstroke, the colors of this metallic acrylic paint glides on smoothly and effortlessly. Featuring some of the most popular colors in the FolkArt Color Shift collection, each of these colors are water-based and non-toxic. Add the beauty of the FolkArt Color Shift Metallic Acrylic Paint Set to your art supplies as the perfect accent to all your arts and crafts.