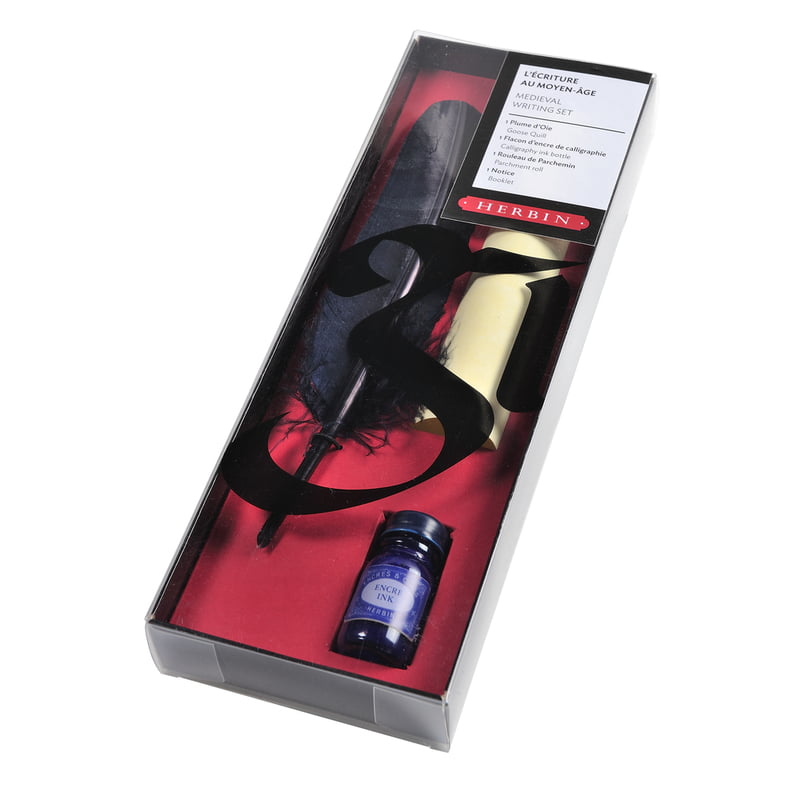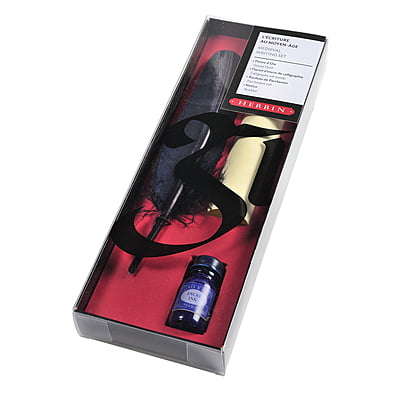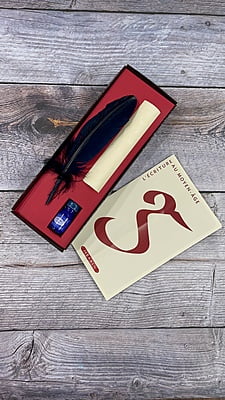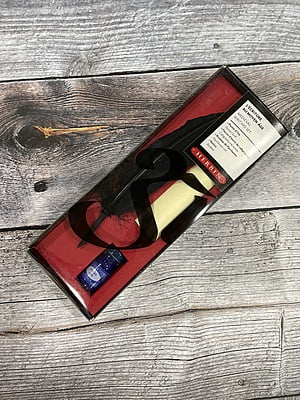 28210T HERBIN MEDIEVAL WRITING SET, NAVY BLUE, 4CT
Medieval Writing Set
Share in the experience of a medieval chronicler. Gift box includes one goose quill, one sheet of parchment, bottle of blue ink.
The Herbin brand, created in 1670 in Paris, is a guarantee of exceptional quality products at the service of your writing. Discover this magnificent box dedicated to writing! To offer to all calligraphy enthusiasts.
Writing set comprising 1 quill pen, 1 sheet of parchment, 1 bottle of calligraphy ink 10 ml and instructions leaflet with a caroline model.
Rediscover the pleasure of writing with a quill pen! Enjoy the unique gliding sensations and the exceptional murmur of pen on paper and so on.
Ornamental and nicely old-fashioned, it allows you to draw full and thin lines with great finesse. Each feather is unique in its colour and shape!
Finished tip for a rendering faithful to the original feathers!
Parchment paper was used mainly in the Middle Ages for the drafting of legislative texts and charters.
Herbin ink is specially formulated for writing with a quill pen. It is elegant and offers great writing comfort.
Practical: the instructions present the Caroline alphabet (writing with regular round shapes) to introduce you to calligraphy.
Made in France.