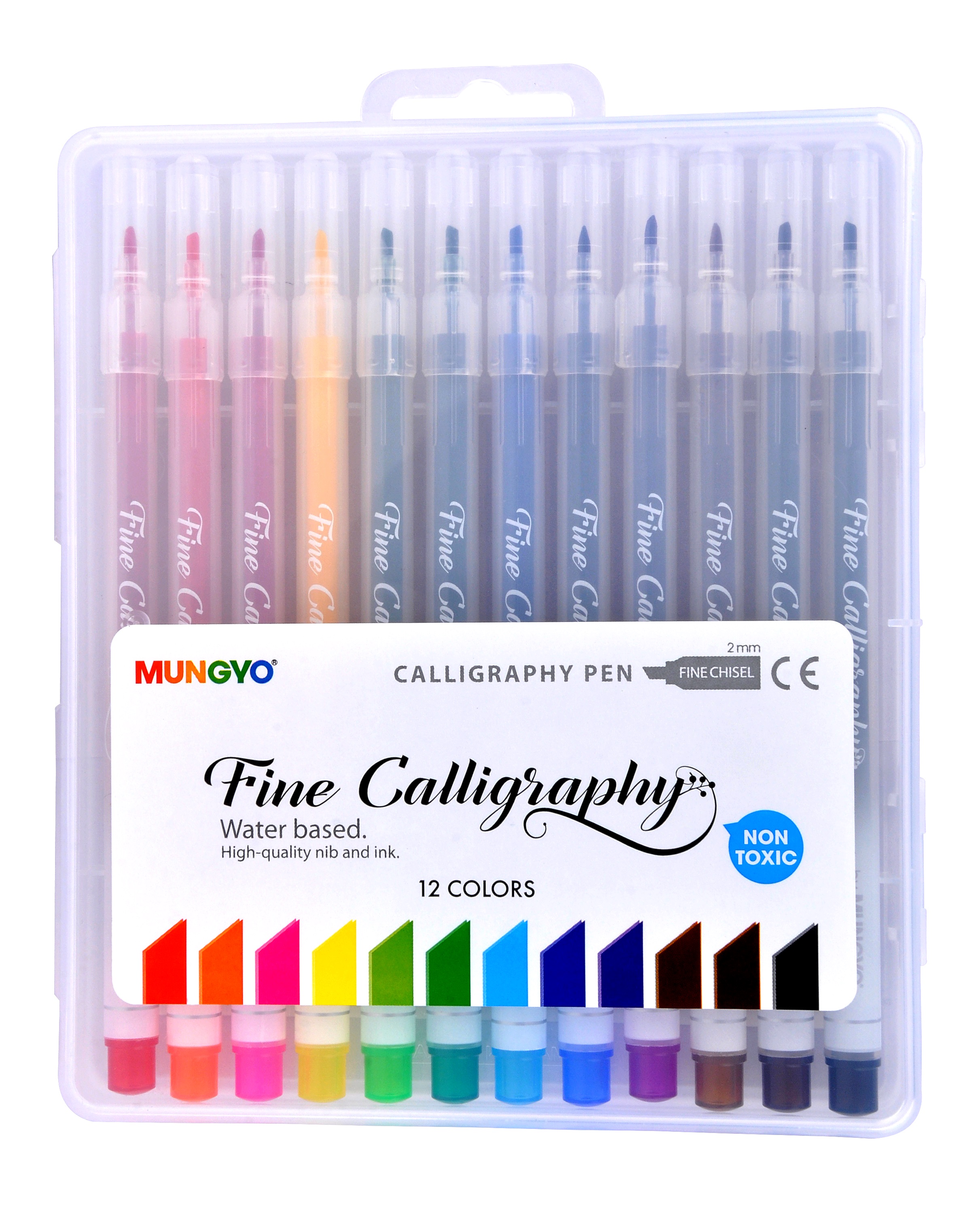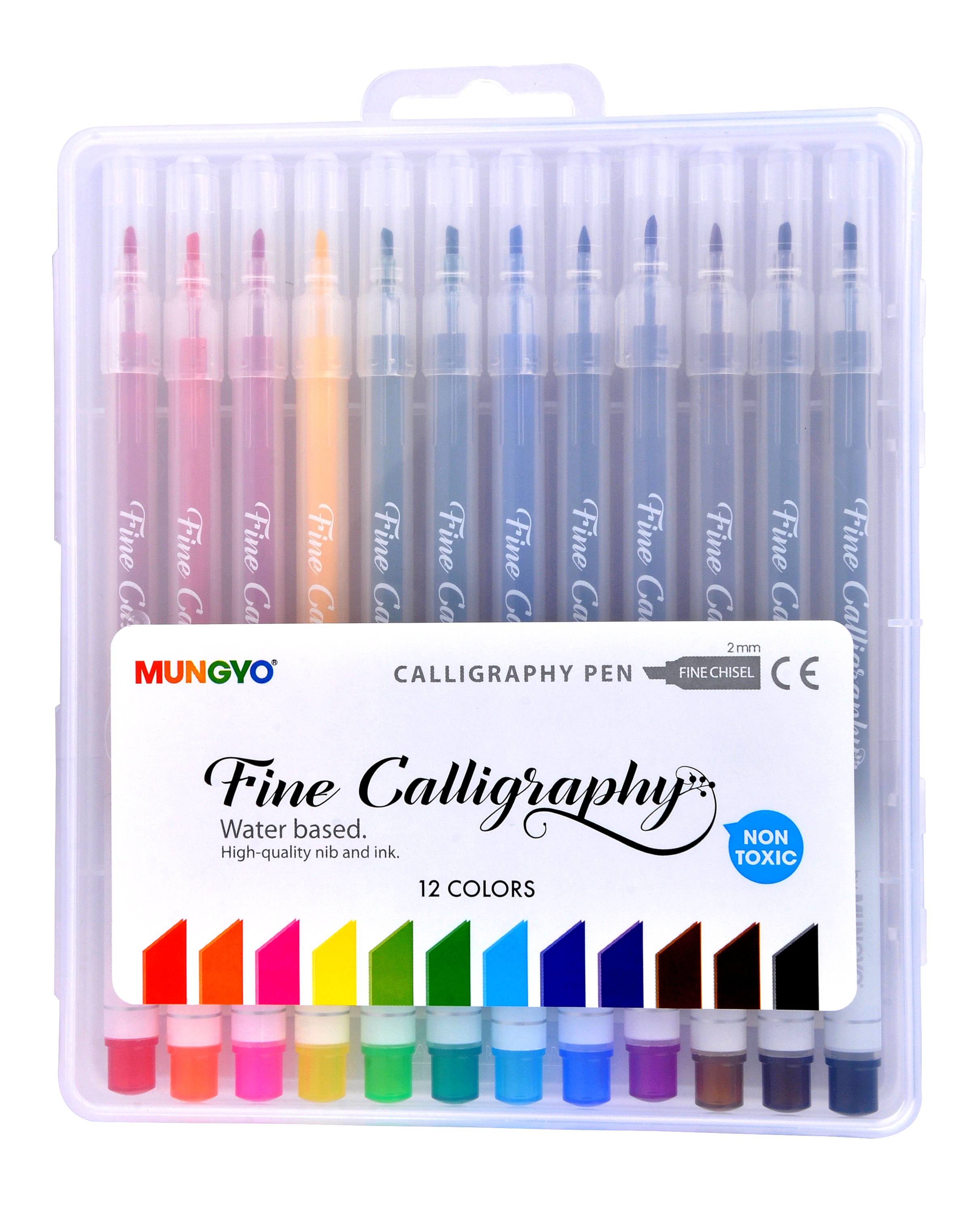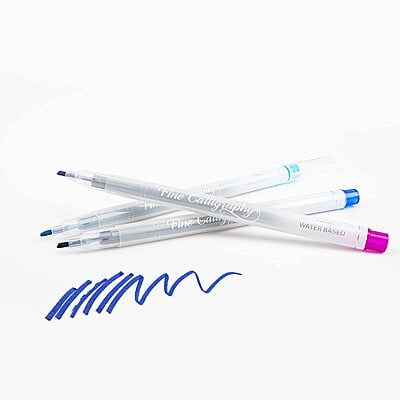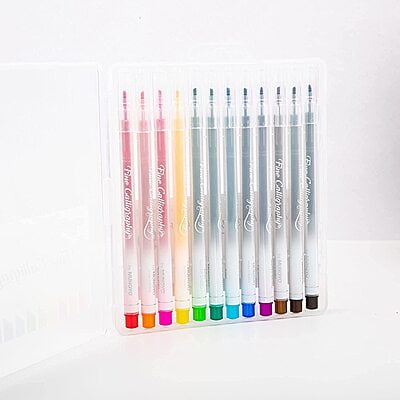 MUNGYO FINE CALLIGRAPHY PENS, SET OF 12 ASSORTED COLORS IN TRAVEL CASE
Non-returnable
Fine Calligraphy pen set from Mungyo, Korea.
Set of 12 fine calligraphy pens packed in a transparent reusable plastic case.
Water based 12 vivid and assorted colours.
High quality 2 mm chisel nib and ink. Non-toxic, CE Certified.
Always keep capped after use.
1. Assorted Colors: The Mungyo Fine Calligraphy Pens set includes 12 assorted colors, providing a wide range of vibrant options to add depth and character to your calligraphy projects. Experiment with different hues and create stunning color combinations.
2. Fine Nib: These calligraphy pens feature fine nibs that allow for precise and controlled strokes. Whether you're working on intricate lettering or detailed illustrations, the fine nib ensures sharp and defined lines.
3. Travel Case: The set comes with a convenient travel case, keeping your calligraphy pens organized and protected while on the go. The compact design makes it easy to carry and allows you to practice calligraphy wherever inspiration strikes.
4. Smooth Ink Flow: The Mungyo Fine Calligraphy Pens offer a smooth ink flow, ensuring effortless writing and consistent lines. The ink glides smoothly on various paper surfaces, providing a pleasurable writing experience.
5. Water-Based Ink: The calligraphy pens are filled with water-based ink, making them non-toxic and safe to use. The water-based formula also allows for easy blending and layering of colors, giving you greater artistic freedom in your calligraphy projects.
Experience the joy of colorful and precise calligraphy with the Mungyo Fine Calligraphy Pens set. Unleash your creativity, enhance your lettering, and enjoy the versatility these pens offer. Get the set now and embark on a captivating calligraphy journey.