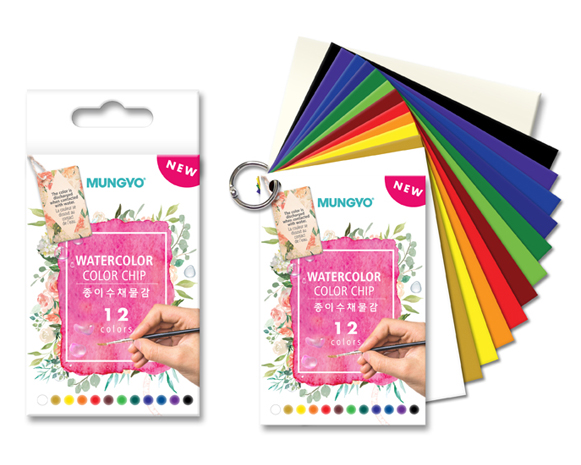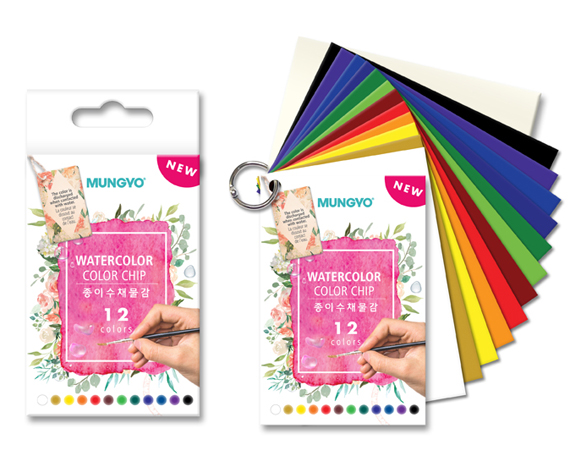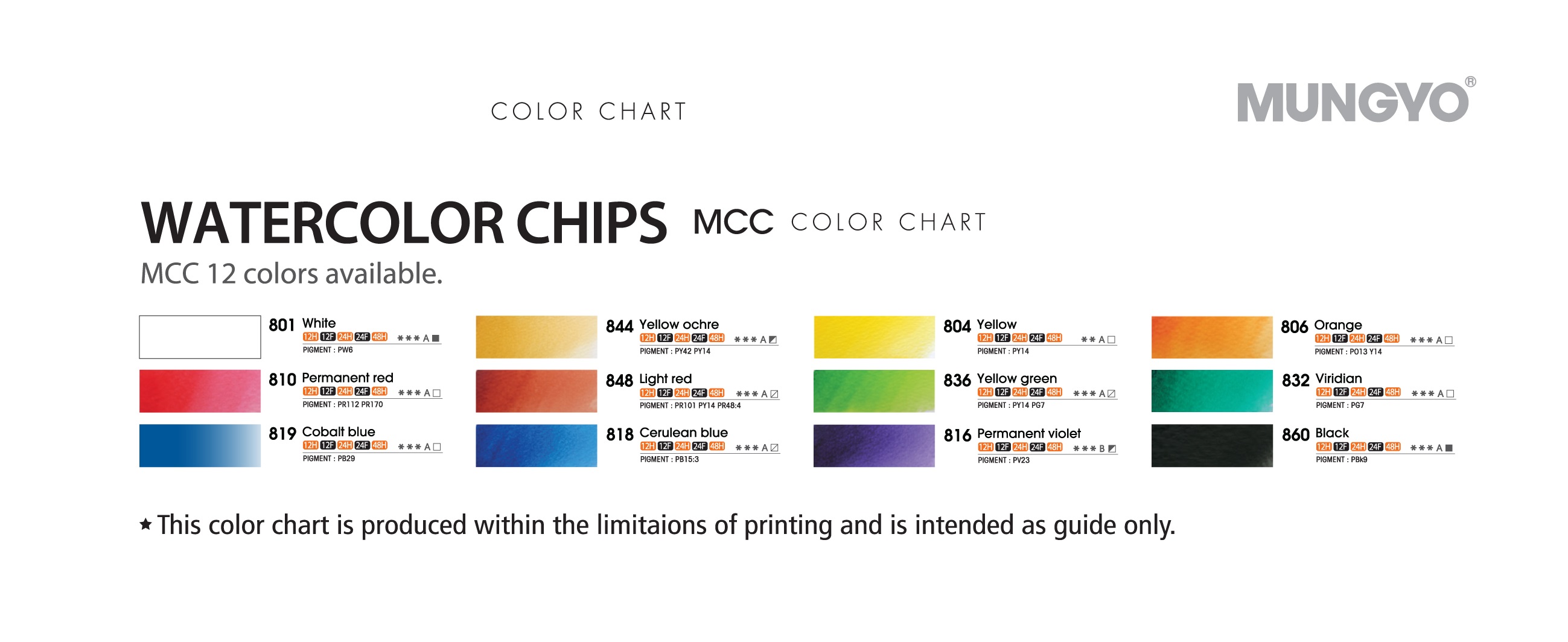 MUNGYO WATERCOLOR CHIP SET, SET OF 12 ASSORTED COLORS
Non-returnable
Mungyo Watercolor Color Chips Set of 12 Assorted
Mungyo Watercolor Color Chips Set of 12 Assorted
Features

Set of 12 Light and convenient card-type watercolors for anytime anywhere art

It is made up of 12 colors and you can see vivid and transparent colors

Watercolor color chip card size : 70×105mm

Do not place on fire or direct sunlight. It may cause discoloration.

Avoid places with high humidity. Pigment may melt or deteriorate.

Keep in a dry place. Touching with sweaty or watery hands may cause problems. Wash hands after use.