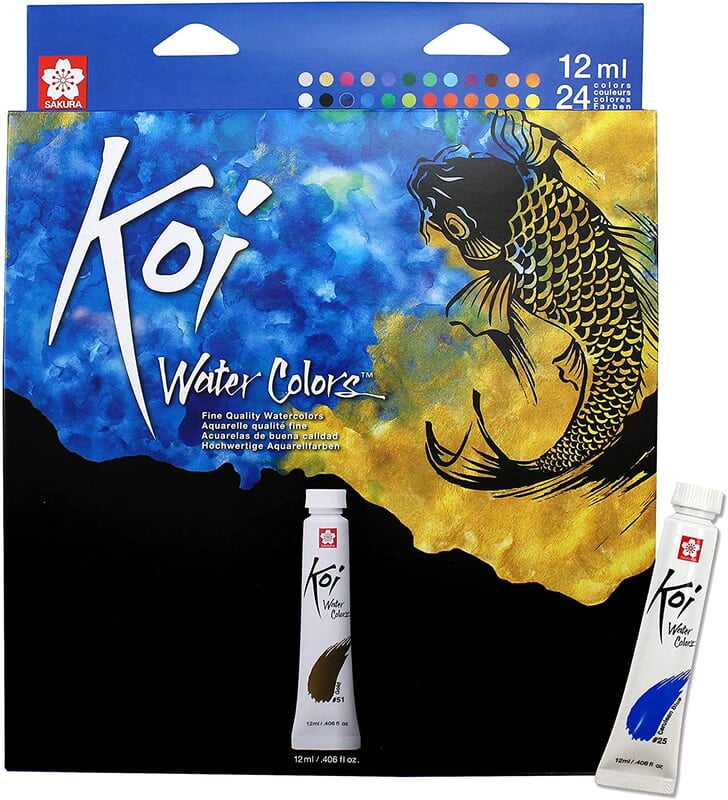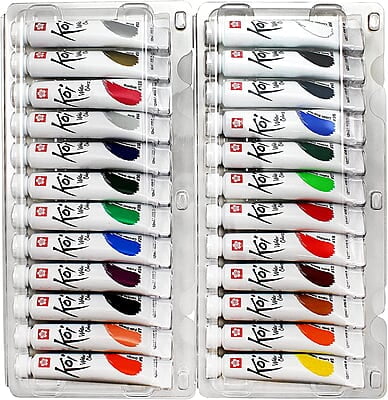 SAKURA KOI WATERCOLORS, 24x12ML SET, SET OF 24 TUBE
SAKURA KOI WATER TUBE WATERCOLORS, 24 COLORS IN 12 ML TUBES
SAKURA KOI WATER TUBE WATERCOLORS, 24 COLORS IN 12 ML TUBES
Semi-transparent water colors in 12ml laminated tube.24 bright assorted colors

VIBRANT COLORS: Highly concentrated colors respond instantly to water for smooth color mixing and creating soft color washes.

EVEN PIGMENT SPREAD: Contains special binding agent for even pigment suspension, allowing the artist to evenly blend, spread paint, create washes with soft edges, and layer colors

QUICK DRYING: Paint dries quickly on watercolor paper to enable faster paint layering. PERFORMANCE BLENDING: Each water color is individually color-matrix-tested against every other colors in the line to ensure colors blend well.

CERTIFIED NON-TOXIC: Approved by ACMI toxicologists and bears the trusted AP Seal.